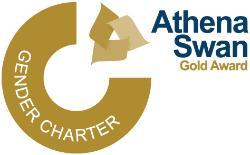 Athena Swan in SHW
Wellbeing
As our name suggests, promoting the health and wellbeing of all our staff and students is central to all we do. In addition to our work/life balance initiatives, we run regular activities to support inclusion of staff and students with disabilities and have an Athena Swan working group that specifically addresses the needs of older workers. Our new Clarice Pears Building is designed as a physical space that enhances wellbeing.

SHW working groups
All our working groups are actively engaged, one way or another, in supporting, protecting and enhancing staff and student wellbeing. Our Wellbeing of older workers and students (WOWS) group, for example, has a remit that relates directly to the wellbeing of staff and students aged 50+. Our mentorship group arranges one-to-one mentoring for anyone in SHW who feels they may benefit from the advice, support and guidance of a more experienced colleague. The activities of our professional services and ECR groups include addressing issues relating to the wellbeing of these specific groups of staff.
SHW guidelines
Several of our guidelines aim to promote staff and student wellbeing:
SHW allies and champions
A number of colleagues have been appointed to represent the interests of particular groups of colleagues within our school. Our current disability champion is Stefanie Krauth.
Other SHW resources and initiatives
Related University of Glasgow resources