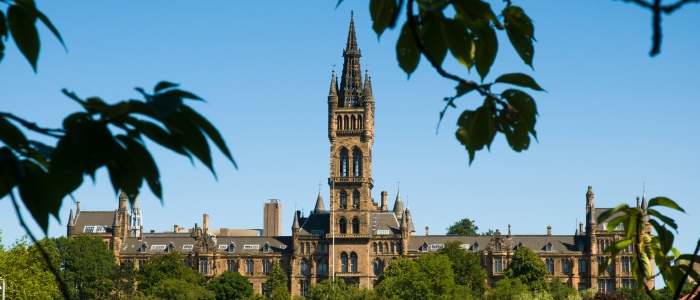 Enquiries
General enquiries
School Office
Room 649
Level 6
James Watt Complex (South)
+44(0)141 330 2032
schoolofengineering@glasgow.ac.uk
Student enquiries
Teaching Office
Room 620
Level 6
James Watt Complex (South)
+44(0)141 330 4334
Student enquiries should be raised via the "Science & Engineering Student Queries" tile at the University Helpdesk. Please click here.
PGR enquiries and admissions
School Office
Room 649
Level 6 James Watt Complex (South)
Admissions: eng-pgradoffice@glasgow.ac.uk
Enquiries: eng-pgrenquiries@glasgow.ac.uk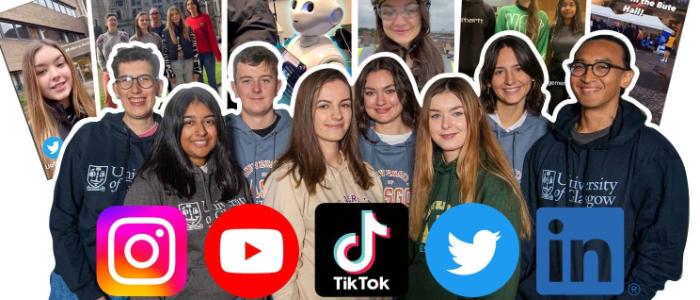 Meet us on social
Meet our students on social, and find out more about engineering at Glasgow.
James Watt Complex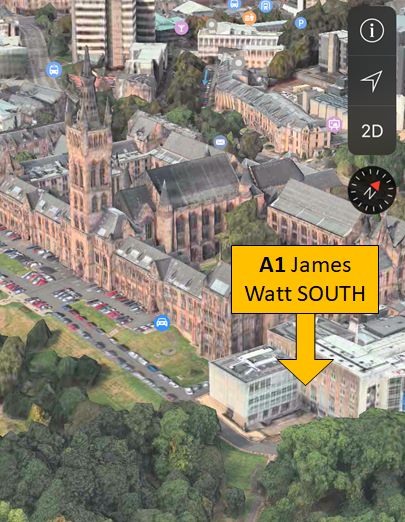 The James Watt Complex is located at the South East corner of the Gilmorehill campus. It accommodates the Teaching and School Offices and is the main home for the Divisions of Autonomous Systems & Connectivity, Biomedical Engineering and Systems, Power & Energy, and the James Watt Nanofabrication Centre (JWNC).