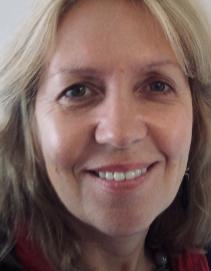 Fiona McGregor
School Disability Coordinator
Fiona.mcgregor@glasgow.ac.uk
0141 330 3401
School of Education Disability Coordinator
Fiona Mcgregor is the School of Education's Disability Coordinator and she acts as the central point of contact within the School for individual disabled students and to address and promote the needs of these students within the School.
The role of the Disability Coordinator is to liaise with the Student Disability Service, Student Disability Advisers and students to ensure all School of Education students with a disability, learning difference or other condition feel fully supported during their time with us. With your permission, the Disability Coordinator can communicate your learning needs to your academic tutors, Advisors of Study, and school experience placement schools.
When necessary, a Disability Coordinator will refer students with complex needs to the Disability Service for the arrangement of specialist services, equipment or funding which remains the core function and remit of the Disability Service.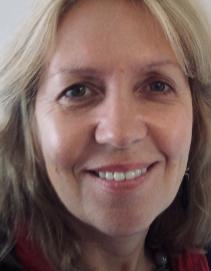 Fiona McGregor
School Disability Coordinator
Fiona.mcgregor@glasgow.ac.uk
0141 330 3401
Support for students with disability-related needs
Many students in the School of Education have disability-related needs. This could be a specific learning difference such as dyslexia, a social/communication impairment, a physical or sensory impairment, a long term medical condition, or a mental health issue.
The term disability includes:
Long-standing illness or health condition
Physical impairment with or without mobility issues
Mental health condition
Social/communication impairment
Sensory impairment - such as a hearing or visual impairment
Specific learning difficulties - such as dyslexia, dyspraxia, Aspergers or ADHD
If you suspect that you have a learning disability that has not yet been diagnosed, the Disability Service may also provide links to assessment services to ascertain what your specific learning needs are.
Many students' needs can be met through adjustments to teaching and exam arrangements and use of on-campus assistive technology. In some cases, the Disability Service can help you to apply for non-means-tested funding intended to cover the extra costs or expenses that you may incur while studying and which are a direct result of your disability or learning difference.
University of Glasgow's Disability Service
If you have a disability, once you have registered as student and have indicated a disability on MyCampus, please get in touch with the University of Glasgow's Disability Service. This is so that we can work with you to understand how your disability might impact on your learning and to ensure you get the support you need and to which you are legally entitled.
We would encourage you to contact the Disability Service as early as possible so that we can put in place the support you require. You can access Disability Services information (including updated Covid-19 information) on the Disability Services page.
Disability Service forms
We would ask that you fill in and submit these Disability Service forms to register:
You will be required to provide evidence of your disability or specific learning difference.
Further information
You can access our Support for All/Disability privacy statements here: