Related links
Research
Chemistry is the central Molecular Science. It is about everything that has to do with molecules: making them, using their properties to engineer useful things, studying fundamental physics with molecules, and using their physical properties to achieve new effects. Molecular science is the confluence of chemistry, physics, engineering, molecular biology, geology, medicine, and materials science.
Staff in the School of Chemistry work on projects strongly tied to other disciplines in areas including plasmonics, molecular magnets, battery technology, 3D printing, and malaria. The School is therefore perfectly placed to work with other schools and colleges to go after the big questions in science.
Research groupings
Related links
We develop chemical tools, new compounds and novel techniques to combat diseases and better understand the world. We use chemistry to mimic, build on, adapt and complement the structures and systems found in living organisms.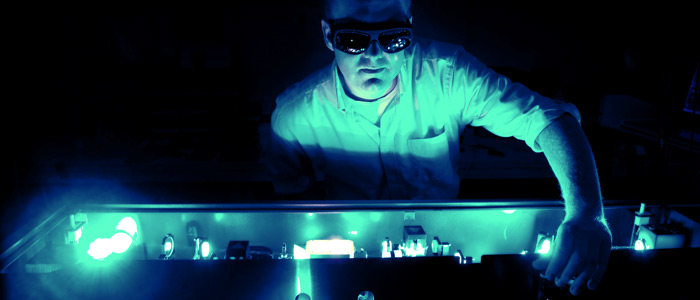 Our research includes ultrafast chemical physics, photonic and metamaterials for biosensing, photochemistry and chemical dynamics, the visualisation and manipulation of chemical structures, and biomolecular structure and dynamics.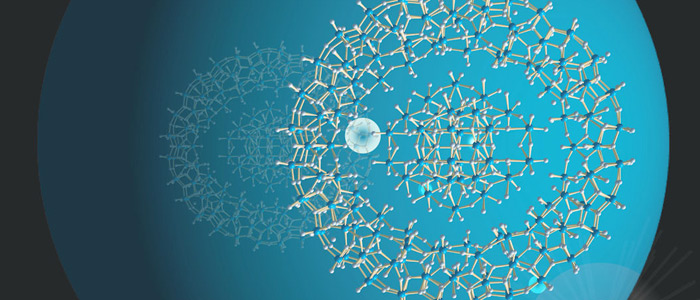 We are motivated by the fascination for complex chemical systems, and the desire to construct complex functional molecular architectures that are not based on biologically derived building blocks.
We are working with technologies that will help us address the global challenges of climate change, including photovoltaics, hydrogen fuel cells, lower power lighting, batteries and carbon dioxide capture and conversion.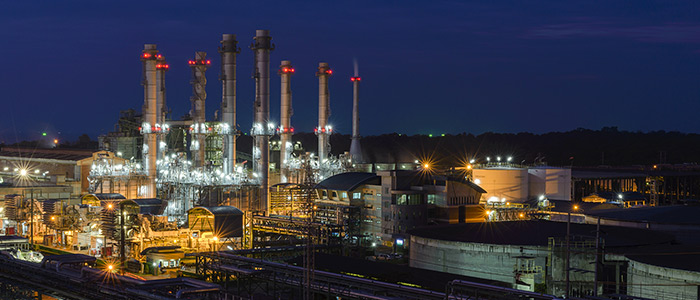 We study chemical reactions to learn more about the world around us, with the ultimate aim of addressing some of the largest challenges facing Society.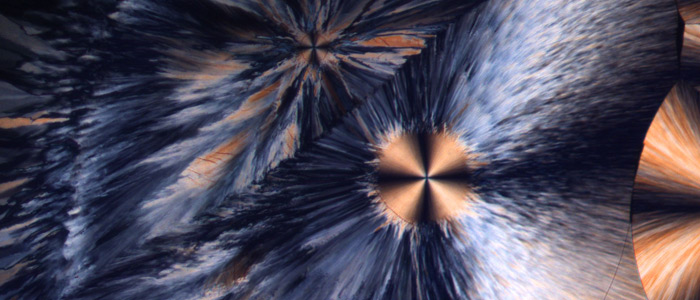 We span the traditional chemistry core topics of organic, inorganic and physical chemistry.
Recent publications
Lie, J., Yang, J.-J., Liu, T., Yuan, R.-M., Deng, D.-R., Zheng, M.-S., Chen, J.-J. , Cronin, L. and Dong, Q.-F. (2019) Tuning redox active polyoxometalates for efficient electron‐coupled proton buffer mediated water splitting. Chemistry: A European Journal , 25(49), pp. 11432-11436. (doi:10.1002/chem.201903142 ) (PMID:31309625)
Panja, S. , Dietrich, B. and Adams, D. J. (2019) Chemically fuelled self-regulating gel-to-gel transition. ChemSystemsChem , (Accepted for Publication)
Rodier, M. , Keijzer, C. , Milner, J. , Karimullah, A. S. , Barron, L. , Gadegaard, N. , Lapthorn, A. J. and Kadodwala, M. (2019) Biomacromolecular charge chirality detected using chiral plasmonic nanostructures. Nanoscale Horizons , (doi:10.1039/C9NH00525K ) (Early Online Publication)
Walton, F. and Wynne, K. (2019) Using optical tweezing to control phase separation and nucleation near a liquid–liquid critical point. Soft Matter , (doi:10.1039/C9SM01297D ) (Accepted for Publication)
Glass, D., Cortés, E., Ben‐Jaber, S., Brick, T., Peveler, W. J. , Blackman, C. S., Howle, C. R., Quesada‐Cabrera, R., Parkin, I. P. and Maier, S. A. (2019) Dynamics of photo‐induced surface oxygen vacancies in metal‐oxide semiconductors studied under ambient conditions. Advanced Science , (doi:10.1002/advs.201901841 ) (Early Online Publication)
Rodier, M. , Keijzer, C. , Milner, J. , Karimullah, A. , Barron, L. , Gadegaard, N. , Lapthorn, A. and Kadodwala, M. (2019) Probing specificity of protein-protein interactions with chiral plasmonic nanostructures. Journal of Physical Chemistry Letters , 10, pp. 6105-6111. (doi:10.1021/acs.jpclett.9b02288 ) (PMID:31549842) (Early Online Publication)
Mwanga, E. P. et al. (2019) Detection of malaria parasites in dried human blood spots using mid-infrared spectroscopy and logistic regression analysis. Malaria Journal , (Accepted for Publication)
Tate, M. et al. (2019) The mitochondria-targeted methylglyoxal sequestering compound, MitoGamide, is cardioprotective in the diabetic heart. Cardiovascular Drugs and Therapy , (Accepted for Publication)
Gromski, P. S. , Granda, J. M. and Cronin, L. (2019) Universal chemical synthesis and discovery with 'The Chemputer'. Trends in Chemistry , (doi:10.1016/j.trechm.2019.07.004 ) (Early Online Publication)
Craig, G. A. , Velmurugan, G., Wilson, C. , Valiente, R., Rajaraman, G. and Murrie, M. (2019) Magnetic properties of a family of [MnIII4LnIII4] wheel complexes: an experimental and theoretical study. Inorganic Chemistry , (Accepted for Publication)
Meuleman, T. , Cowton, V. , Patel, A. and Liskamp, R. (2019) Improving the Aqueous Solubility of HCV-E2 Glycoprotein Epitope Mimics by Cyclization Using Polar Hinges. Journal of Peptide Science , (Accepted for Publication)
Lomax, B. A. , Conti, M., Khan, N., Bennett, N. S., Ganin, A. Y. and Symes, M. D. (2019) Proving the viability of an electrochemical process for the simultaneous extraction of oxygen and production of metal alloys from lunar regolith. Planetary and Space Science , (Accepted for Publication)
Okesola, B. O., Wu, Y., Derkus, B., Gani, S., Wu, D., Knani, D., Smith, D. K., Adams, D. J. and Mata, A. (2019) Supramolecular self-assembly to control structural and biological properties of multicomponent hydrogels. Chemistry of Materials , (doi:10.1021/acs.chemmater.9b01882 ) (Early Online Publication)
Cioncoloni, G. , Wilson, C. , Roger, I. and Symes, M. D. (2019) Crystal structure of catena-poly[[(μ-6-{[bis­­(pyridin-2-ylmeth­yl)amino]­meth­yl}pyridine-2-carboxyl­ato)copper(II)] perchlorate aceto­nitrile monosolvate]. Acta Crystallographica. Section E: Crystallographic Communications , 75(6), pp. 789-793. (doi:10.1107/S2056989019006285 )
Alam, M. M. et al. (2019) Validation of the protein kinase PfCLK3 as a multistage cross-species malarial drug target. Science , 365(6456), eaau1682. (doi:10.1126/science.aau1682 )
Zhang, J., Kumru, B. and Schmidt, B. V.K.J. (2019) Supramolecular compartmentalized hydrogels via polydopamine particle-stabilized water-in-water emulsions. Langmuir , (doi:10.1021/acs.langmuir.9b01101 ) (PMID:31373496) (Early Online Publication)
Bai, J., Cameron, J. , Wang, Q., Yan, C., Yao, C., Chen, M., Meng, H., He, C. and Xu, X. (2019) Self-assembled monolayers induced performance difference in organic single crystal field-effect transistors. Organic Electronics , 75, 105392. (doi:10.1016/j.orgel.2019.105392 )
Liu, Y. and Sumpter, D. J.T. (2018) Mathematical modeling reveals spontaneous emergence of self-replication in chemical reaction systems. Journal of Biological Chemistry , 293(49), pp. 18854-18863. (doi:10.1074/jbc.ra118.003795 ) (PMID:30282809) (PMCID:PMC6295724)
Liu, Y. and Sumpter, D. (2017) Insights into resource consumption, cross-feeding, system collapse, stability and biodiversity from an artificial ecosystem. Journal of the Royal Society: Interface , 14(126), 20160816. (doi:10.1098/rsif.2016.0816 ) (PMID:28100827) (PMCID:PMC5310732)
Liu, Y. and Sumpter, D. J.T. (2018) Is the golden ratio a universal constant for self-replication? PLoS ONE , 13(7), e0200601. (doi:10.1371/journal.pone.0200601 ) (PMID:30011316) (PMCID:PMC6047800)