Functional Molecules and Assemblies
We design, prepare and study molecules and assemblies across length scales with a highly interdisciplinary ethos, with research spanning the core topics of organic, inorganic, and physical chemistry, supported by strong collaborations across physics, engineering, and the life sciences.
Our research is underpinned by the desire to drive materials towards application by programmable inclusion of specific functionality and fundamental studies of the resulting properties. Our advanced materials find application in Healthcare Technologies, such as nanoscale drug delivery vectors, fluorescent biosensor arrays, single-biomolecule detection, and regenerative cell growth supports, in Quantum Technologies, such as single molecule magnets and qubits, and in Energy, covering nuclear waste remediation, carbon capture and storage, and green energy materials.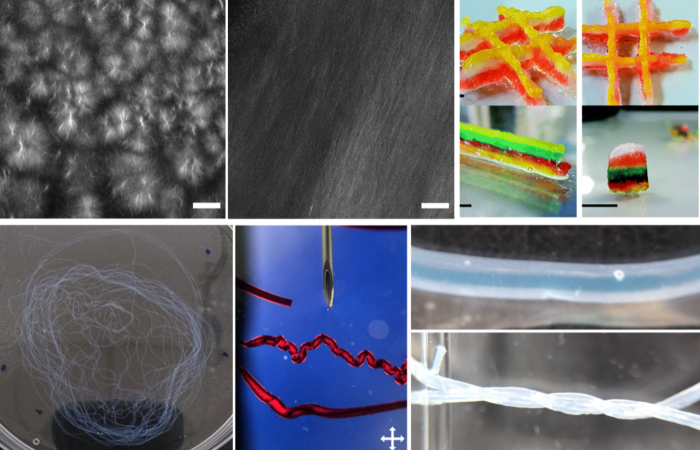 Soft Materials
Soft materials prepared by the self-assembly of small molecules is the focus of the Adams group. We have developed a number of methods for preparing gels with reproducible, controlled properties, for example a slow pH change method that has enabled self-sorted gels to be prepared. We have also developed electrochemical gelation approaches, allowing spatiotemporal control over gelation. We are currently developing methods towards controlling the assembly in multi-component systems, targeting optoelectronic applications as well as using small angle scattering to understand self-assembled systems.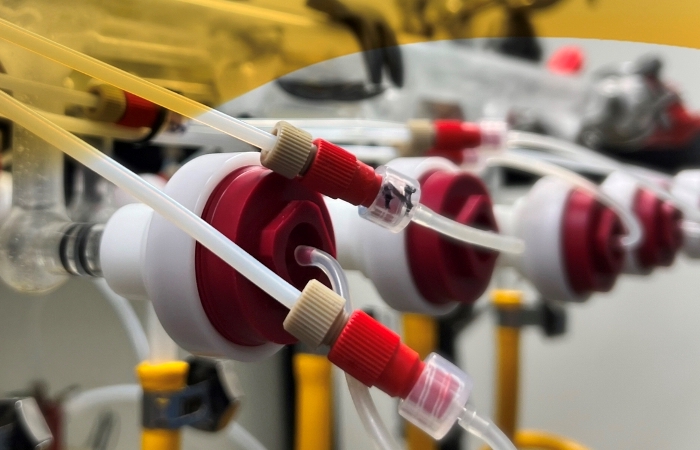 Digitising Air Sensitive Chemistry
The work of the Bell group focuses on developing new tools and methodologies for handling, synthesising and investigating some of the mostly highly reactive molecules, catalysts and materials. In particular the group is investigating metals used in the nuclear industry to improve our understanding and methods of handling radioactive wastes.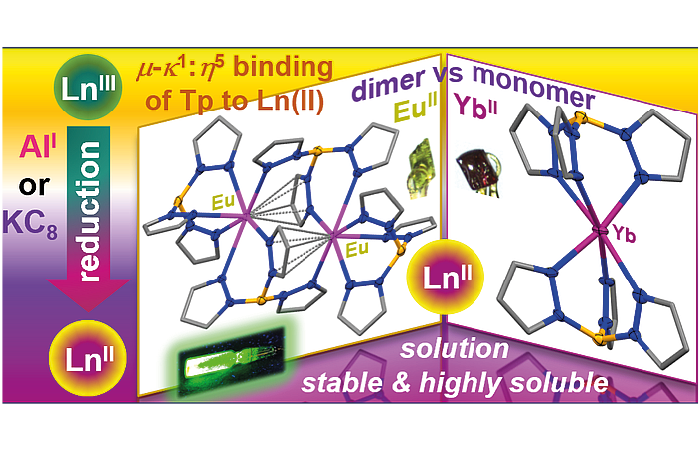 Synthetic Lanthanide and Actinide Chemistry
The Farnaby group work on exploratory and applied synthetic inorganic chemistry of the lanthanides and actinides, including: multi-metallic lanthanide molecular systems which combine unique optical and electronic properties; investigation of lanthanide photophysics in molecules and aggregates for the design of light-emitting materials; actinide chemistry to support the scientific and future challenges of the UK's civil plutonium inventory in collaboration with nuclear industry partners.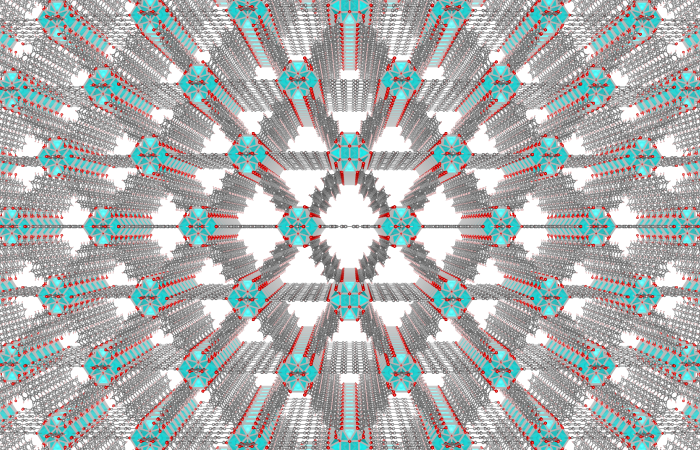 Porous Materials for Energy and Healthcare
Research in the Forgan group covers the development of modulated self-assembly processes to control the synthesis of metal-organic frameworks, bespoke characterisation of physical properties, and their applications in molecular storage, sensing, catalysis, and drug delivery.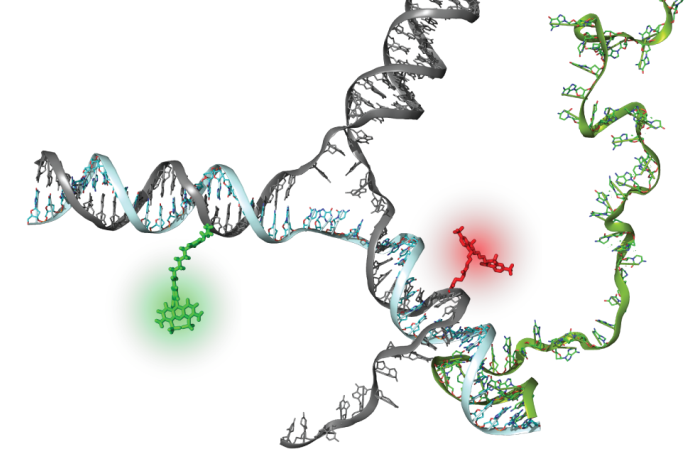 DNA Structure and Dynamics
The Magennis group uses and develops single-molecule fluorescence techniques to study the structure, dynamics and reactivity of DNA.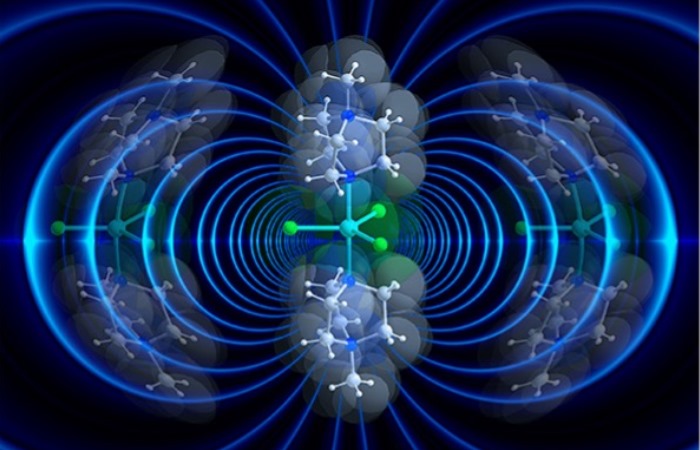 Molecular Magnetism
Research in the Murrie group focusses on the synthesis, structural and magnetic characterisation of single-molecule magnets. The interest in these fascinating molecules is because they are among the best candidates for molecular systems that could revolutionise electron spin-based technologies.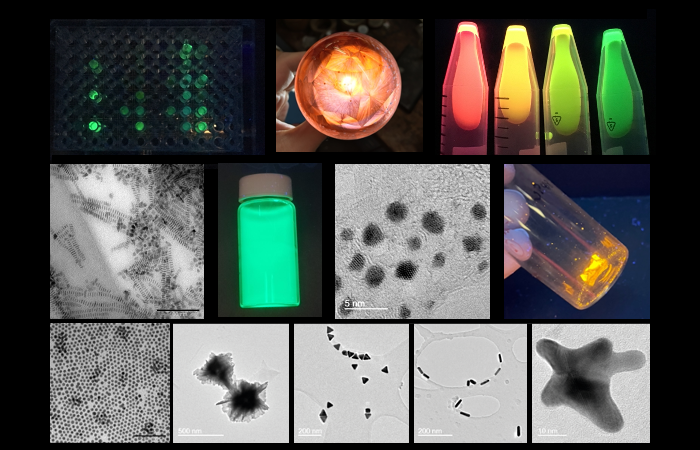 Sensing Small Molecules and Disease Markers
Will Peveler and the Bio-Nano Sensing Lab make and study the interactions of molecules, nanomaterials and biomaterials to create the next generation of sensors, diagnostics and other advanced technologies. We have a particular focus on supramolecular assemblies and optically active luminescent/plasmonic nanoparticle systems, coupled to chemical 'nose/tongue' sensor arrays that mimic mammalian taste/olfaction. Our current foci are new approaches to diagnostic tools for monitoring liver health, and analysing high value consumer products (e.g. whisky) with our engineered molecular and nanoparticulate arrays.