Tracing Bosch and Bruegel: Four Paintings Magnified
Funded by the European Culture Fund and the British Academy.
Tracing Bosch and Bruegel brings together professionals from four Institutions in three European countries: The Kadriorg Art Museum, Tallinn, Estonia; The National Gallery of Denmark, Copenhagen; The University of Glasgow in collaboration with Glasgow Life (Glasgow Museums), Scotland, including Dr Erma Hermens.
The project is investigating four Netherlandish paintings from the 16th century, which all present Christ chasing the moneylenders from the temple. They reuse popular iconography influenced by the Hieronymous Bosch and Pieter Bruegel the Elder.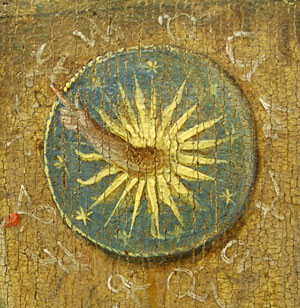 The multifaceted scientific and art-historical research of the paintings will give us more information on the 16th-century practice of making copies and replicas in the Netherlands, in addition to offering valuable new insights about the art market and taste of the period.
The goals of the research project include contribution to the current study of Boschian art; refinement of identification of workshop practises during this period; investigation of the 16th- and 17th-century Netherlandish art market, with particular regard to the practice and demand for copies and replicas. However, an important part will also be to explain to a larger public the genesis of the works, the process of making art and of the complex nature of preserving our common cultural heritage.
‌