Tapestry in the Round: Interdisciplinary Cross-sector Research in Textile History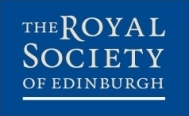 A series of three research workshops is bringing together the Scottish University and Cultural Heritage sectors in partnership around the topic of new directions in tapestry research. The key importance of tapestry in domestic, stately and ecclesiastical interiors before the eighteenth century is well known, but research is all too often carried out from the perspective of single disciplines. Tapestry in the Round exploits the happy coincidence of three developments in Scotland to establish a truly interdisciplinary network into textile history and conservation: the creation of the Centre for Textile Conservation and Technical Art History (University of Glasgow), a major new catalogue project at the Burrell Collection (Glasgow Museums), and growing research into the History of Material Culture in the School of Humanities at Glasgow. The result will be greater public and scholarly understanding of some of Scotland's most precious public treasures, but also a durable collaboration between two key elements of the public sector for future investigation of textile history and conservation.
A small group of researchers - historians and art historians, curators, conservators, conservation scientists and tapestry weavers - has been invited to come together to discuss different aspects of tapestry production and consumption. The principal objective of the Research Workshops is to identify and explore areas in which specialist knowledge of one kind can progress understanding in another. To give some examples:
- What light can curatorial inspection of tapestry composition throw on historians' understanding of technological change or social conditions in textile manufacturing?
- Can historical research into dealers' records enhance conservation specialists' understanding of patterns in historical restoration?
- In what ways are stylistic attributions of tapestries by art historians affected by chemical research on the dyes of weft threads?
- What can each discipline bring to our understanding of the changing value and role of a tapestry at different points in the object's life-cycle?
- In what ways can conservation specialists shed light on relations between tapestry design on the one hand and drawing and painting on the other?
- Can architectural historians lead curators to think afresh about techniques and locations of the display of tapestries, and how might this research be used to inform the wider public's understanding of textile history?
Workshops
1. Materials. November 2012, The Burrell Collection
2. People. March 2013, University of Glasgow
3. Techniques. September 2013, The Dovecot Studios
Collaborators
Frances Lennard, Senior Lecturer Textile Conservation, University of Glasgow.
Professor Graeme Small, Department of History, University of Durham (formerly Head of History, University of Glasgow).
Pat Collins, Curator, Medieval & Renaissance Art, The Burrell Collection, Glasgow Museums.
Dr Katherine Wilson, Lecturer in Medieval History, University of Chester.
Links
http://arachne.hypotheses.org/
http://www.tapestry-strain.org.uk/
Public Events
Professor Iain Buchanan of the University of Auckland, New Zealand, gave a public lecture at the Burrell Collection on Saturday 7 September 2013 on 'Bernard van Orley, Court Painter and Tapestry Designer', as part of the Tapestry in the Round network. Professor Buchanan is an expert on Northern Renaissance Art and has a forthcoming book on tapestries owned by the Habsburg rulers. The artist Bernard van Orley produced designs for many of the finest tapestry series' woven during this period - the Burrell Collection's splendid 'Virtue' and 'Faith' tapestries are second-generation weavings of the tapestries designed by van Orley for the Holy Roman Emperor Charles V.
Funder
Tapestry in the Round is a Research Workshop in the Arts and Humanities, funded by the Royal Society of Edinburgh.