Lovers Rock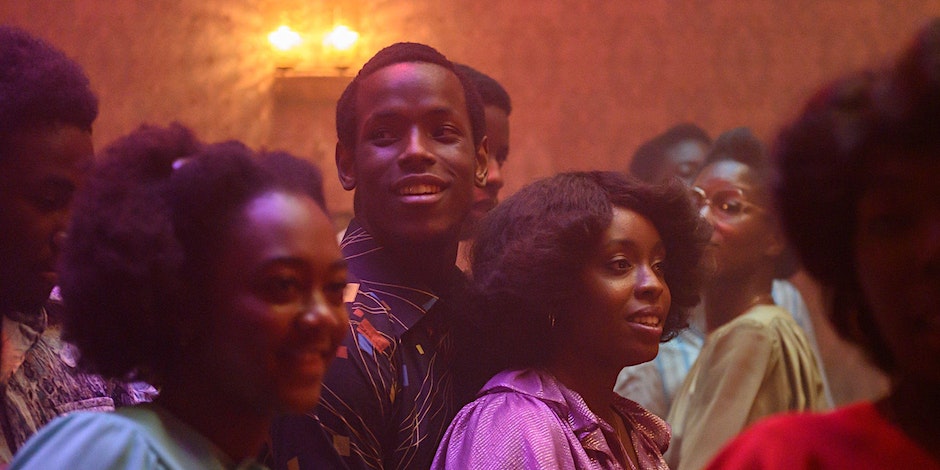 October 28, 2022 | Kelvin Hall Cinema
This special one-off screening is a rare chance to see Steve McQueen's 2020 film Lovers Rock on the big screen.
Lovers Rock is one of five acclaimed films made by McQueen in partnership with the BBC for the series Small Axe. The films reveal aspects of the West Indian experience within British society through carefully chosen historical moments and individual stories. In Lovers Rock McQueen recreates a house party taking place in 1980, at which young West Indian Londoners gather to dance and flirt. Central to the film's power and beauty is an a cappella performance of the Janet Kay song 'Silly Games'. We are delighted that the song's writer, legendary producer / musician Dennis Bovell, will join us for a Q&A after the film.
Steve McQueen is an artist and filmmaker. He won the Turner Prize in 1999 and represented Britain at the 56th Venice Biennale in 2015. In 2019 and 2020 he presented major exhibitions at Tate Britain and at Tate Modern. His feature film 12 Years a Slave won the Academy Award for Best Picture in 2013.
Dennis Bovell is a Barbados-born reggae guitarist, bass player and record producer. He was a member of the British reggae band Matumbi, and released dub-reggae records under his own name as well as the pseudonym Blackbeard. As a producer he has worked on influential records by, among others, the Pop Group, the Slits, Fela Kuti, Orange Juice, Madness, and Linton Kwesi Johnson. A double album, The DubMASTER: The Essential Anthology, was released on BMG in 2022.
'Lovers Rock is simply one of the great modern musicals. It's a graceful romantic drama that also brings to light underlying social crises in the community… But ultimately it's a work of expansive, rapturous lyricism' Richard Brody, The New Yorker.