BACR/AstraZeneca Award
The BACR/AstraZeneca/Young Scientist Frank Rose Award has been won by Oliver Maddocks.
The purpose of this award is to recognise and reward the achievements of an individual whose work has made significant contributions to translational (laboratory - clinic) cancer research.
A prize of £1,000 and presentation of an oral paper at the Annnual NCRI Cancer Conference with all conference expenses paid.
This is acknowledges Oliver's work on cancer metabolism, specifically the role of the non-essential amino acids serine and glycine in cancer cell metabolism. The relevant papers are:
Maddocks et. al. (2013) Nature 493, p542
Chaneton et. al. (2012) Nature 491, p458
Labuschagne et. al. (2014) Cell Reports 7, p1248
Maddocks et al (2016) Molecular Cell 21, p210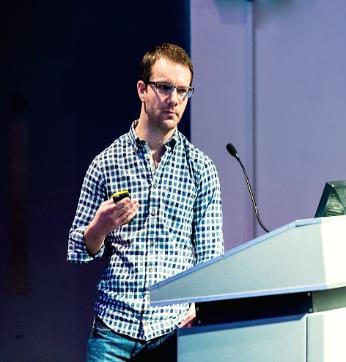 ---
First published: 17 November 2016