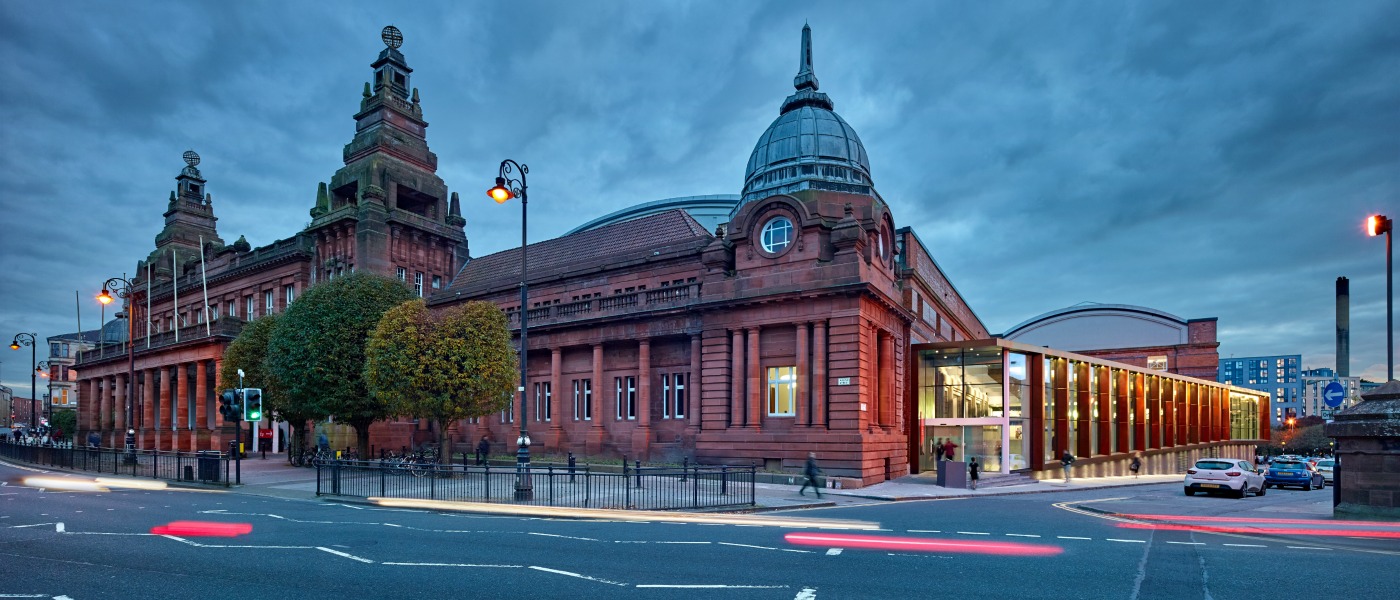 Kelvin Hall: unlocking our treasures
Most objects in museums are never displayed. They languish behind locked doors, in carefully labelled shelves, drawers, racks and cabinets. But many of those objects, hidden in the darkness, have interesting stories waiting to be told. For The Hunterian's unseen collections, the move to Kelvin Hall is an opportunity at last to see the light.
Right now and for months to come, those collections are converging on their new home from storage places across the city – as they previously converged on Glasgow, over the centuries, from locations across the world. It is work in progress. But lecturers are already using the new purpose-designed facilities for teaching, and researchers are beginning to bring objects from storage to illuminate their stories.
Opportunities for connecting
"I started thinking about how we could understand all this stuff," says Professor of Film & Television Studies Karen Lury, who leads a major research initiative that takes full advantage of the new site's opportunities for creating connections. "How could we tell the many stories of the collection?"
The initiative, Collections: an Enlightenment Pedagogy for the 21st Century, is funded by the Leverhulme Trust and supports 15 PhD students exploring diverse topics. Kelvin Hall inspired the thinking that led to the interdisciplinary endeavour.
"Not just the building and its varied history – circuses, concerts, carnivals, barrage balloons, world championship boxing – but the eclectic nature of the organisations now using it. Glasgow Life, for instance, connects sports and fitness with cultural heritage," says Professor Lury. "You can't get much more interdisciplinary."
Uncharted territory
New discoveries are increasingly being made in the fertile ground between well-tilled fields of study. But it is still largely uncharted territory.
"If you're a researcher you are driven by curiosity. You know it won't be just one approach that solves the problem, or takes you on that journey of discovery."
Professor Karen Lury
The Kelvin Hall launch of the project reflected the diversity of disciplines it brings together, says Professor Lury. "We had scientists, social scientists, curators, librarians, the head of the School of Medicine, Dentistry & Nursing, the director of The Hunterian, professors of English literature and medieval history. Our research students presented their work as a series of conversations in which they connected to each other and to the idea and practice of collections."
Making the most of the new seminar rooms at Kelvin Hall made the launch even more special. "It's a lovely space," says Professor Lury. "There was also an event in the Moving Image Library nearby, which is another fantastic resource. They had their audience, we had ours and you got a real sense of a diverse community doing arts and heritage. At the same time you could see all these people running around in the sports halls. I did think, 'Only in Glasgow.'"
New spaces, new opportunities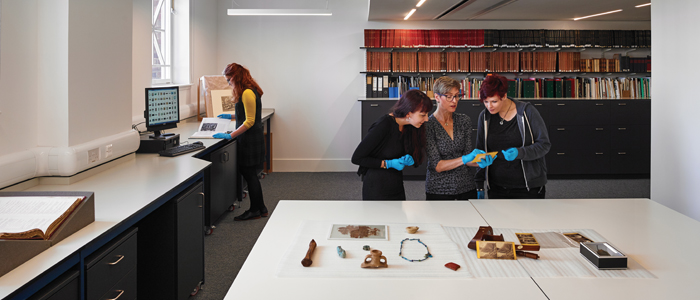 Hints of the old building combined with the openness of modern design make Kelvin Hall an appealing place to work and learn. The research and teaching labs are a testament to that, with their smooth work surfaces illuminated by subtle striplights, enhanced by the autumn glow through half-moon windows.
"The aim of the design was to retain as much of the old Kelvin Hall as possible, while also creating new spaces and resources that are functional and attractive," says The Hunterian's communications manager Harriet Gaston. "The colour scheme for The Hunterian staff offices upstairs, for instance, is based on the palette of the Scottish Colourists."
Unpacking the collections
It's about community and about the animation of cultural life. I can't think of another city that could have a building that brings all that together so creatively."
Across the city, our collections are being packed and moved in stages to their pre-allocated space at Kelvin Hall. It's a carefully planned operation. "We have nine stores across the city," says Collections Management Officer Lizzie O'Neill. "Everything in them is coming here – roughly 1.5 million objects."
The zoology and entomology collections have begun arriving. Numismatics and art will be next, she says. "It's a long process that began two years ago. We track every item through our database – where it's been, where it is now, where it's going. A storage location has been decided, before they come, for every one of them. Once shelved, the objects will be made available for research and teaching."
Anyone interested in an item from the collection should contact her team about 20 days in advance, says Ms O'Neill. "We expect the service to be used mostly by academics. But members of the public can study our objects too, under the same conditions. On the day, you come to one of our object study rooms and one of our team will bring the object to be examined. They stay with it while you work, then return it to store. Teaching with collections has already started and research is beginning."
Kelvin Hall is the perfect venue for all this, says Professor Lury. "It's about community and about the animation of cultural life. I can't think of another city that could have a building that brings all that together so creatively. It has this unique combination of worldwide ambition with a friendly, local feel.
"It's that idea that we have the history; we have the heritage; we have the experience. We're Glasgow."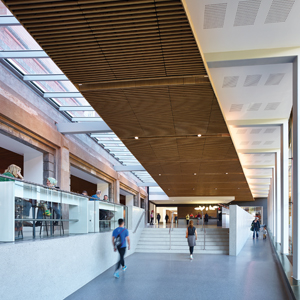 Connect with us at Kelvin Hall
Kelvin Hall is a much-loved and iconic building in Glasgow's West End. It has had a variety of purposes over its lifetime, from exhibition hall to factory to sports arena to museum. Together with Glasgow Life (the city's culture & sports) and the National Library of Scotland, we have transformed the landmark building. It is now a new centre of excellence for research, teaching, public engagement and health and wellbeing.
Through the University at Kelvin Hall, alumni, staff, students or members of the public can:
examine objects in The Hunterian collections, both physically and through the digital portal;
participate in lifelong learning courses in archaeology, art history, Egyptology, philosophy or creative writing;
undertake a wide range of collections-based postgraduate programmes – developed in collaboration with cultural and creative sector employers – within the fields of art history, cultural policy, film studies and ancestral studies (the first postgraduate degree of its kind in the world);
complete professional development courses for museum and gallery staff, enabling them to build their careers through accredited modules, from apprentice level to programmes that develop sector leaders;
gain access to new research and teaching labs, conservation studios, research and seminar rooms, conference suite and dedicated postgraduate study space;
take part in tours and public engagement activities.‌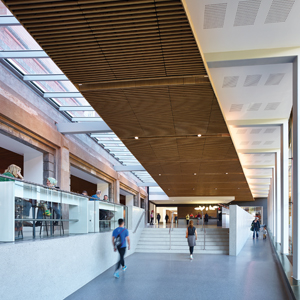 Opening of Kelvin Hall
First Minister of Scotland, Rt Hon Nicola Sturgeon MSP, officially opens Kelvin Hall.