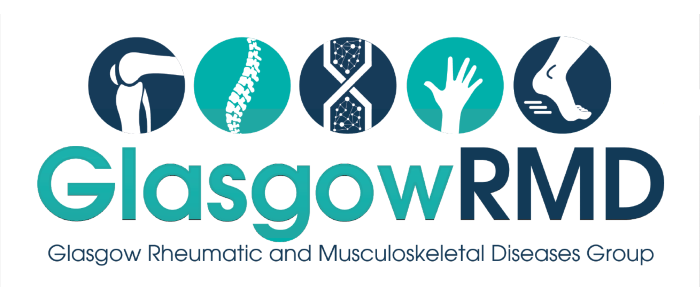 Prof Neil Basu | Musculoskeletal Medicine & Vasculitis

I am an academic rheumatologist with a clinical interest in multi-system auto-immune diseases. I seek out new solutions for my patients through laboratory based immunological science and clinical trialling.

‌‌

Breach of self tolerance is the key point in the development of autoimmunity. Our research has focussed on applying state of the art intravital microscopy to analyse the cellular and molecular interactions that underpin this important process. These have led to mechanistic studies identifying key cells and molecules involved and have informed translational studies.

‌‌
‌‌

I study fundmental aspects of immune tolerance and priming and translate findings into the contexts of infectious and autoimmune disease.

‌‌

Prof Carl Goodyear | Professor of Translational Immunology

We investigate the role of synovial tissue macrophages (STM) in joint homeostasis, inflammation and resolution of inflammations (disease remission) and study how different clusters of STMs shape synovial joint environment, such as stromal compartment and infiltrating immune cells. We investigate the origin of different STM clusters and tissue clues that drive their differentiation. We are also interested in finding common pathogenic macrophages clusters for example in lung, skin and synovium that could be targeted therapeutically. In our studies we use cells from patients tissue biopsies, animal models and synovial tissue organoids.

I am an Academic Consultant Orthopaedic Surgeon based at the University of Glasgow. My laboratory's research focuses on the immunopathogenesis and translational immunobiology of soft tissue musculoskeletal diseases including tendinopathy, enthesial disease and soft tissue fibrosis.

My lab focusses on the immunology of the intestine. We study cellular and mechanisms by which macrophages and dendritic cells control intestinal immune responses. We translate these insights in studies of human inflammatory and autoimmune diseases including ankylosing spondylitis, psoriatic arthritis, inflammatory bowel disease, and alopecia areata.

‌‌

Dr Thomas Otto | Senior Lecturer in Immunology

I am computer scientist with the interest to apply omics methods to biological problems and build computational tools to integrate and analyse the data.

‌‌

Dr Miguel Pineda | ARUK Research Fellow (Immunology)

In health, synovial fibroblasts provide structural and nutritional support within the joint, but increasingly are recognized to serve as critical regulators of the inflammatory microenvironment in disease. Why do synovial fibroblasts adopt an inflammatory phenotype in RA? My aim is to understand the signals that rewire fibroblasts into a disease perpetuator, with special interest in the biological information contained in the cell glycome and glycobiology of disease.

‌‌

Prof Stefan Siebert | Inflammation Medicine & Rheumatology

I am a clinical academic with an active translational research programme in inflammatory arthritis, with a special interest in psoriatic arthritis and axial spondyloarthritis. Research activities include disease pathogenesis, biomarker discovery, comorbidities, routine-data linkage and running observational cohorts, experimental medicine and interventional studies.

‌‌