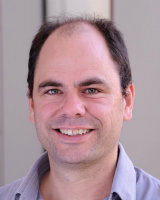 Dr Thomas Otto
Senior Lecturer (Immunology)
The long-standing theme of my research has been to generate new approaches to analyse and mind big biological data sets. In the past, I have generated new methods to improve the assembly of genomes (PAGIT) or to analyse expression data. Those I applied to study the evolution of parasites and host pathogen interactions.
The focus of my new group at the University of Glasgow is to generate new methods to combine and analyse high throughput biological data, starting with questions around host pathogen interactions. The challenge to overcome is to combine the huge amount of data, incorporate the different 'omics technologies, fit the best algorithm and generate a pragmatic solution that works and does not take years to be implemented.
Grants and Awards listed are those received whilst working with the University of Glasgow.
Implementation of single cell sequencing methods to Rheumatoid Arthritis joints to understand the mechanisms of disease resolution
ISSF
2018 - 2018

Number of items: 89.
2018
2017
2016
2015
2014
2013
2012
2011
2010
2009
2008
2007
2004
2003
1999
This list was generated on Sat Apr 21 00:48:04 2018 BST.
Number of items: 89.
Articles
Book Sections
Conference Proceedings
This list was generated on Sat Apr 21 00:48:04 2018 BST.