Dr Neal Millar
Clinical Senior Lecturer (Immunology)
Associate (School of Medicine, Dentistry & Nursing)
Research interests
I am an Academic Consultant Orthopaedic Surgeon specialising in shoulder surgery having completed shoulder fellowships in Sydney and New York. My research interest lies in investigating the molecular pathophysiology of tendinopathy; an overuse injury, characterised by tendon pain and weakness with a significant burden of disease. Our past work has highlighted the role of inflammation and cytokines in tendon disease and we are currently focused on understanding the role of microRNA in the post transcriptional regulation of collagen synthesis and immediate tissue repair processes implicated in tendinopathy.
My work has been generously funded by the Wellcome Trust, Arthritis Research UK, The Scottish Funding Council, the Chief Scientist Office (CSO) of the Scottish Government Health and Social Care Directorates and Scottish Enterprise grants.
Publications
Number of items: 38.
2019
2018
2017
2016
2015
2014
2013
2012
2011
2010
2009
This list was generated on Tue Oct 22 11:56:13 2019 BST.
Number of items: 38.
Articles
Conference or Workshop Item
Conference Proceedings
This list was generated on Tue Oct 22 11:56:13 2019 BST.
Grants
Grants and Awards listed are those received whilst working with the University of Glasgow.
microRNA therapy in tendon disease
Innovate UK
2018 - 2019

Damage mechanisms in tendon disease
Medical Research Council
2018 - 2021

Columbia University - University of Glasgow Exchange Program
Columbia University
2017 - 2018

HMGB1: a key damage mediator in tendinopathy
Arthritis Research UK
2017 - 2019

HMGB1: a key damage mediator in tendinopathy
Tenovus Scotland
2016 - 2018

microRNA29a in tendon disease
Wellcome Trust
2016 - 2016

The Influence of Topical Tranexamic Acid on the Cellular and Matrix Integrity of Human Cartilage, Ligament and Tendon: An In Vitro Study
Royal College of Surgeons of Edinburgh
2015 - 2017

MicroRNA and tendinopathy
Chief Scientist Office
2014 - 2016

The role of microRNA 29 in tendon disease
Scottish Funding Council
2014 - 2018

Tendon therapeutic POC
Scottish Enterprise
2014 - 2014

The role of microRNA 29 in tendon disease
Wellcome Trust
2013 - 2017

The role of mast cells in the pathogenesis of tendon disease
Academy of Medical Sciences
2013 - 2015

Interleukin 33 in Tendon disease
Arthritis Research UK
2012 - 2014

The role of interleukin 33 in Tendon Disease
Arthritis Research UK
2009 - 2012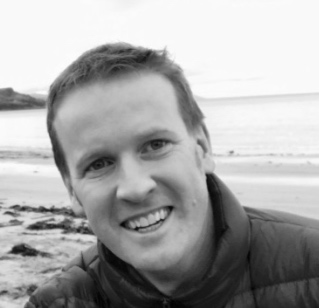 Ri Infection Immunity & Inflamma,