Professor Simon Milling
Professor of Immunology (Immunology)
Associate (School of Life Sciences)
telephone: 01413306419
email: Simon.Milling@glasgow.ac.uk
https://orcid.org/0000-0003-4384-5516
Research interests
My lab focuses on the biology of dendritic cells in the intestine, and on how these cells respond to infectious or inflammatory stimuli. We study the functions of dendritic cell subsets in vivo, using samples from mice and from people. The aim of this work is to understand the vital roles that dendritic cells play, both in the induction and polarisation of adaptive immune responses against pathogens, and in the pathology of inflammatory diseases. We hope to use this information to manipulate the immune response, either to generate improved strategies for vaccination, or to inhibit inflammatory pathology.
Publications
Number of items: 63.
2020
2019
2018
2017
2016
2015
2014
2013
2012
2011
2010
2009
2008
2007
2006
2005
2004
2002
This list was generated on Wed Apr 8 23:51:37 2020 BST.
Number of items: 63.
Articles
Book Sections
Conference or Workshop Item
This list was generated on Wed Apr 8 23:51:38 2020 BST.
Grants
Grants and Awards listed are those received whilst working with the University of Glasgow.
CD-TREAT Pilot and Gut Microbiome
Leona M and Harry B Helmsley Charitable Trust
2019 - 2021

Defining physiological and pathophysiological roles of the Free Fatty Acid Receptor 2 by analysis of novel transgenic mouse models
Biotechnology and Biological Sciences Research Council (BBSRC)
2018 - 2021

A pilot clinical trial to assess the clinical efficacy of the novel CD-TREAT
Core
2018 - 2020

Hungry for knowledge... elucidating the role of liver Kupffer cells in instructing the immune response against fed and intestinally-derived antigens - Charlotte Scott Fellowship
Wellcome Trust
2016 - 2020

Defining mechanisms that control T cell migration
Medical Research Council
2016 - 2019

Interactions between the Microbiome, Genome and Immunophenotype in Psoriatoc Arthritis
Arthritis Research UK
2016 - 2018

ISSF Catalyst@ The Glasgow ??? FANTOM6 consortium investigation of the role of LncRNAs in specifying tissue macrophage phenotypes
Wellcome Trust
2015 - 2016

Exploring the links between the intestinal inflammation and ankylosing spondylitis
Arthritis Research UK
2015 - 2018

Comparing the immunophenotype of common inflammatory diseases to understand their pathogenesis.
Chief Scientist Office
2013 - 2016

The Functions of Migrating Intestinal Dendritic Cells in Tolerance and Immunity.
Medical Research Council
2013 - 2016

OSTEOIMMUNE: Unrevealing the Interactions between the Immune System and Bone
European Commission
2012 - 2016

Dendritic Cells in Ankylosing Spondylitis
Arthritis Research UK
2011 - 2013

Chemokine-mediated innate immune responses to arthropod bites and their viruses
Medical Research Council
2011 - 2014

Research trip to Japan
The Great Britain Sasakawa Foundation
2010 - 2010

The Roles of Migrating Intestinal Dendritic Cells in HLA-B27-Associated Spondylarthropathy
Arthritis Research UK
2010 - 2012

The Functions of Migrating Dendritic Cells
Medical Research Council
2009 - 2012

The role of intestinal lymph DCs in initiating immune responses
Biotechnology and Biological Sciences Research Council
2008 - 2009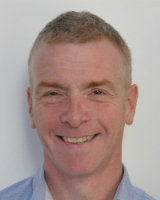 B421 Level B4, RI III, SGDB, University Place, Glasgow,