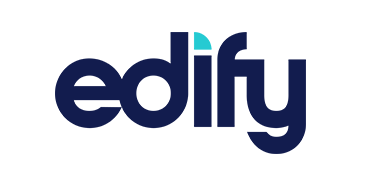 Project Mobius : edify
Partner: Sublime Digital
Principal Investigator: Professor Fiona Macpherson
Co-Investigator: Dr Neil McDonnell
Funding: Innovate UK funded project (Cost: £911,713, Grant: £716,743)
Duration: 1st October 2018 - 30th September 2021
Key output: edify
Awards:
Professor Fiona Macpherson and Dr Neil McDonnell have been shortlisted in the Knowledge Exchange / Transfer Initiative of the Year category for this year's Times Higher Education Awards, for their work in developing the Edify virtual reality platform in conjunction with local company Sublime. it's deployment of VR-by-proxy was to the benefit of hundreds of students during the pandemic.
Shortlisted in the University of Glasgow Engagement Awards for in the category of Best Business Collaboration for Project Edify (Fiona Macpherson and Neil McDonnell).

Finalist in the Scottish Knowledge Exchange Awards Powerful Partnerships category for Project Edify (Fiona Macpherson, Neil McDonnell and Sublime)

Shortlisted for the Times Higher Education Awards for Technological or Digital Innovation of the Year for the entry: "Three-dimensional molecular visualisation software for experiential learning through virtual reality" (an exemplar on Mobius and edify). It allows undergraduate and postgraduate students to visualise and understand complex 3D molecular structures (even the Covid-19 spike protein), through VR and experiential learning. (Professor Edward Tobias, Adam Dundas, Fiona Macpheson and Neil McDonnell )
For any given learning task, we can ask: how do students learn? How could they learn better? The emerging technologies of Virtual Reality (VR) and Augmented Reality (AR) can enable new and an unparalleled depth and richness of data about how learners behave, and how they learn, across an extraordinary range of subjects. As these technologies take hold, they offer opportunities to advance the state-of-the-art in creating new learning experiences, the resulting data from which can be used to develop new approaches to teaching to the benefit of the learning experience of students quite generally. Our project aims to put the UK at the centre of this new tech revolution, by developing the platform - edify - and tools that enable educators at Higher Education Institutions across the globe to harness the power of this learning data, and drive innovation in higher education. The project team combines VR and AR content/platform specialists, Sublime Digital, and a world leading higher education institution, The University of Glasgow. Given their respective expertise and experience, this partnership is uniquely placed to set the standard in the education sector, and control the Mobius platform. With the help of innovation centre The Data Lab, that platform could transform learning globally.
Exemplars
Project Mobius began with the creation of ten VR applications, each of which designed to enable a teaching intervention that is simply not possible without immersive technology. These apps spanned all four colleges of the University of Glasgow, and the ideas behind them were selected from dozens of entries into a VR Teaching Competition held at the University in 2017. Geology, Data Science, Anatomy, Immunology, Philosophy, History, Physics, Chemistry and Physiology are all represented in this initial tranche of exemplar teaching interventions - see acknowledgements below for a list of contributing staff.
Platform
The next stage of Project Mobius was to develop the underlying platform to support such a diverse range of applications, and which could be implemented practically accross higher education. The resulting platform is edify which launched commercially in 2020. The platform will be continually expanded to host an ever-broader range of environments, objects, and tools for teachers to extend beyond the limits of tradional teaching. A further ten exemplars have been funded, and the ideas for those was the subject of a global teachingf ideas competition in 2020.


VR-by-proxy
One of the potential risks for Project Mobius was that the software would be mature before the world was ready to adopt the hardware and infrastructure required to give every student the benefit of immersive learning. Anticipating this the project team developed a range of strategies for converting the teaching benefits of VR into a mode that more people could access and benefit from. The COVID-19 pandemic accellerated the work on those strategies, and the one that worked best - in fact remarkably well - was VR-by-proxy. That mode has it that the teacher conducts the lesson from within VR, but broadcasts the experience (through virtual cameras) to students accross Zoom or Teams. This dramatically shifts both the hardware and infrastructure overheads of adopting VR teaching, and also the potential teaching ratio (from 1:15 to 1:500+). The success of this mode accellerated the launch of the edify platform, and transformed the commercial prospects of the project. See more about VR-by-proxy in this article.
Data
When students return to campus, and can be taught in the VR headsets as initially planned, Project Mobius will deliver an unprecedented level of data about how learners learn. It will do this by teaching appropriate topics in VR, and passively collecting data about how users behave and learn whilst they participate. Crucially, this is anonymised data - we want to know about learning in general, but we are determined to protect individual student's privacy as we do. We believe that the detail, and consistency, of the data produced by Project Mobius could help us transform education quite generally - be it through immersive, or traditional, means.
Get Involved?
The immersive platform that we have developed will require testing and integration in Higher Education Institutions, and will require input and guidance from academics on how it can be expanded. To get involved in the 2020 Beta, or the funding competition, visit edify. Please contact hello@edify.ac if your institution is interested.
Key phrases: Immersive learning; Virtual reality Teaching; Big learning data; Smarter education; edify; VR By Proxy.
Acknowledgements
Our ten exemplar teaching ideas were proposed and championed by teachers within the University of Glasgow, for the benefit of their students. Here we acknowledge their ongoing contribution: