Expand the list below for details of our Clinical Research Fellows' Projects
Dr Paul Connelly: Sex Steroids and Vascular Health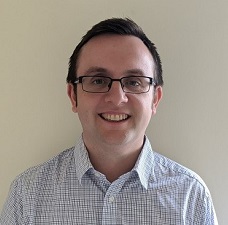 Clinical Research Fellow Dr Paul Connelly is researching the effect of sex steroids upon vascular function and physiology. A deeper understanding of the alterations in vascular pathology and outcomes in transgender people receiving gender-affirming hormone therapy could be fundamental in informing the management of cardiovascular risk in this population and more broadly advance our understanding of the role of sex and gender in vascular health and disease.
We will undertake a series of studies to carefully assess vascular phenotypes, structure and function in people utilising gender-affirming hormone therapy, which will help us understand how sex hormones influence vascular health and impact risk of cardiovascular disease.
Supervisors:
Dr Stephen Dobbin: Markers and Mediators of Angiogenesis Inhibitor-Induced Vascular and Myocardial Toxicity
Clinical Research Fellow Dr Stephen Dobbin is undertaking a prospective study in patients with cancer. The outlook for patients with cancer has improved dramatically. This is mainly due to new drugs. Vascular Endothelial Growth Factor-signalling pathway inhibitors (VSPIs) are important anti-cancer drugs. However, they cause high blood pressure and can impair heart pumping. Patients are at risk of heart failure, heart attacks, strokes and kidney failure. Sometimes the VSPI dose needs to be reduced or treatment stopped as a result and these patients do not get full anti-cancer effects.
How VSPIs cause these side-effects is not well understood. Changes to small and large blood vessels seem very important. My project is using detailed heart and blood vessel scans, blood pressure monitoring and blood tests before and during treatment with VSPIs to monitor patients receiving these medications. This will allow better understanding of how VSPIs cause high blood pressure and heart pump problems. This should help to predict who will have these problems and to know the early warning signs. This will guide the best ways to treat and prevent these side-effects. We want patients with cancer to be able to get the best treatment without unacceptable heart and blood vessel side-effects or risks.
Supervisors:
Dr Leanne Mooney: Clonal Haematopoiesis Heart Failure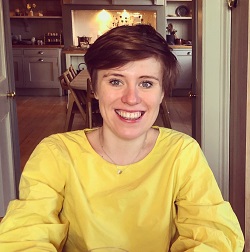 Clinical Research Fellow Dr Leanne Mooney is investigating Age-Related Clonal Haematopoiesis and Inflammation in Patients with Heart Failure via a prospective cohort study.
Supervisors:
Dr Carly Adamson: Personalising Treatment of Heart Failure using Clinical Trial Data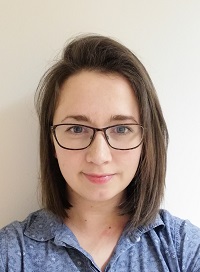 Clinical Research Fellow Dr Carly Adamson is looking at how we can use new statistical techniques to analyze information from patients with heart failure with the aim to help tailor care for each individual patient.
Supervisor:
Dr Su Ern Yeoh: Sodium glucose transporter inhibitor dapagliflozin versus thiazide diuretic in patients with heart failure and diuretic resistance
Clinical Research Fellow Dr Su Ern Yeoh is undertaking a multi-centre, open-label, randomised controlled clinical trial. Diuretic resistance in heart failure is difficult to treat. Current treatment guidelines for diuretic resistance involve a thiazide or thiazide-like diuretic or spironolactone in combination with a loop diuretic, but have limited efficacy in achieving adequate diuresis in these patients. Sodium glucose co-transporter-2 inhibitors (SGLT2i) have shown cardioprotective and renoprotective benefits, with a postulated role of glucose-mediated osmotic diuresis and natriuresis. Little is known about the therapeutic effect of SGLT2is in diuretic resistance. We aim to study if combination diuretic therapy with SGLT2i results in greater diuresis compared to combination diuretic therapy with thiazide diuretic in diuretic resistant heart failure patients.
Supervisors:
Dr Michael Freeman: Understanding myocardial-scar interactions to predict ventricular arrhythmias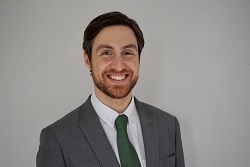 Clinical Research Fellow Dr Michael Freeman is studying the interactions between scar after a heart attack and the development of dangerous abnormal heart rhythms. After a heart attack, scar in the heart muscle can disrupt the normal rhythm of the heart, putting patients at risk of collapse and sudden death. Some medications can reduce the risk bit the only way to prevent these deaths is to implant a device which can give a shock (a defibrillator). We would prefer a treatment which stopped these rhythms from happening in the first place. We know that the interaction between the scar and the heart muscle is crucial to determining when and how dangerous rhythms arise. Dr Freeman's work will examine how this interaction could be tested objectively in patients to work out who is at high risk and why. We will look at the structure of the scar itself, but also the effect the scar has on the electrical activity. Through this we hope to develop better ways to identify those patients who really need a defibrillator and to improve treatments which modify scar-muscle interactions to reduce the occurrence of dangerous rhythms and so reduce the need for defibrillators.
Supervisors:
Dr Helen Casey: Acute insults and long-term consequences: Studies into endothelial cell function in cardiovascular diseases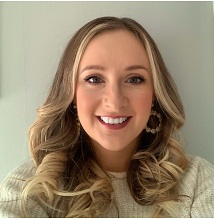 Clinical Research Fellow Dr Helen Casey's PhD project is entitled "Acute insults and long-term consequences: Studies into endothelial cell function in cardiovascular diseases"
Cardiovascular disease (CVD) is the leading cause of morbidity and mortality worldwide. The vascular endothelium is a single-cell layer that lines blood vessels separating the blood and vascular smooth muscle. Endothelial function acts as an indicator of vascular health and dysfunction is seen as a precursor for CVD.

Acute insults such as sepsis, pre-eclampsia and COVID-19 which resolve are thought to be linked with increased future risk of CVD. We aim to explore the role these acute insults have on endothelial function and whether any lasting dysfunction exists predisposing to CVD risk.

Cardiovascular risk differs between the sexes. Women have a lower risk for developing CVD than age-matched men until the menopause, where thereafter they develop an accelerated phenotype resulting in a rapid rise in the prevalence and mortality related to CVD. This effect is thought to be mediated, in part, through oestrogens effects on endothelial function.
We aim to explore the impact of sex steroids and gender on endothelial function and how this interacts with acute and possible lasting dysfunction.
Supervisors:
Dr Richard McFarlane: Translational Medical Science for Therapy Development in Small Vessel Disease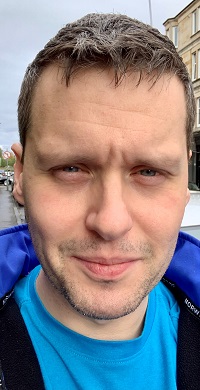 More information on Richard's PhD project is coming soon.
Supervisors:
New Opportunities
Cardiovascular Oncology
The cardiovascular-oncology theme in SCMH, initiated in 2018 and led by Prof Rhian Touyz and Dr Ninian Lang, focuses on the effects of cancer and its treatment upon cardiovascular disease. The aim is to minimise the competing risks of cardiovascular disease in patients with cancer. This theme is truly at the interface between cardiovascular medicine and cancer – at the research and clinical levels. The theme is a component of the strategic objectives of a British Heart Foundation (BHF) Centre of Excellence Award and is well supported by further specific research grants.
Please see the main SCMH research pages for more detailed information on the Cardiovascular Oncology theme.
Multi-morbidity and Chronic Diseases
COMING SOON