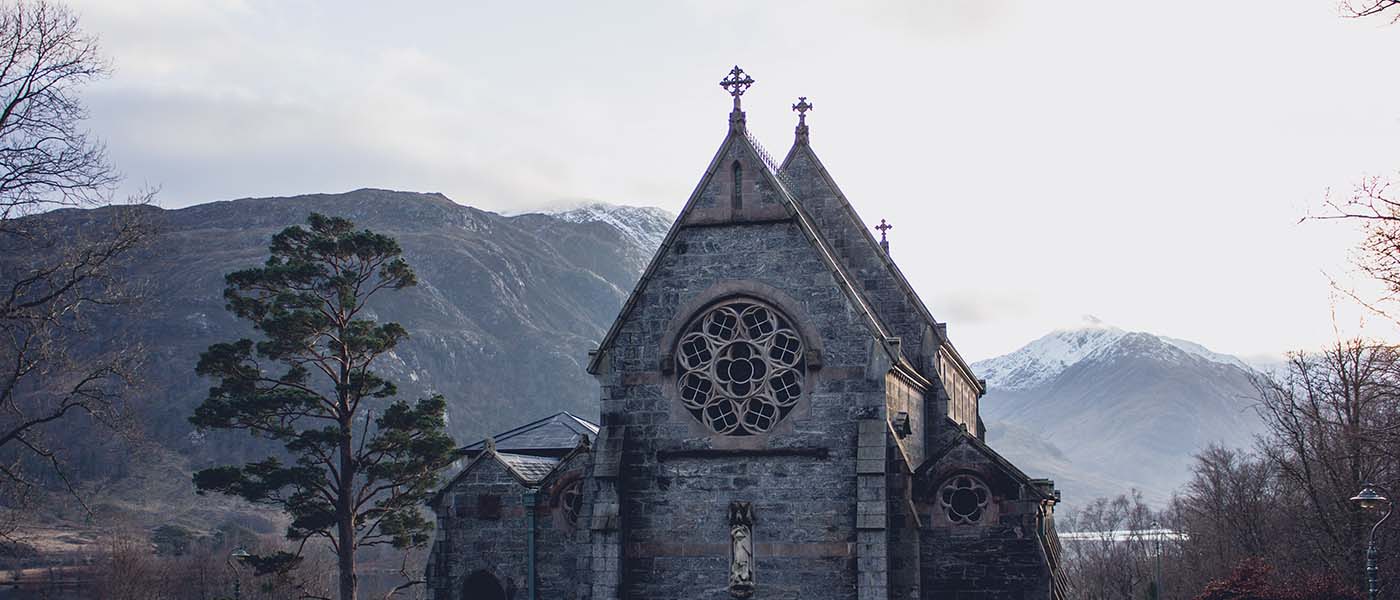 This programme is no longer accepting applications for January 2021. You can apply to start in January 2022.
This Masters engages students in the history of the Christian Church, its theology, and the influence of changing theological and historiographical traditions. The programme gives equal weight to the study of history, theology, history of ideas and historiography, enabling students to develop robust critical skills for analysing changing ideas, customs and intellectual traditions. What makes this programme distinctive is its engagement with not just the history of Christianity, but the changing historiography of Christianity, and its impact upon theology. This Masters is delivered by an international collaboration with Stellenbosch University (South Africa).
MTh: 12 months full-time; 24 months part‑time
PgDip: 6 months full-time; 12 months part‑time
PgCert: 3 months full-time; 6 months part‑time
Why this programme
The University established one of the world's first professorial chairs in Church History in 1716.
The core staff are Church Historians with diverse expertise who have published widely and edit internationally recognised journals and book series.
The University has a world-class library with exceptional special collections, archives and rare books, including first-century papyri, over 1,000 early incunabula, first editions of key reformation texts, and one of the largest collections of bibles in the world.
Parts of this programme are delivered by Stellenbosch University, joint-oldest university in sub-Saharan Africa and ranked among the best universities for Theology, Divinity and Religious Studies on the African continent.
Programme structure
The core courses include discipline specific training while the optional courses are taught via lectures and seminars. The taught component is followed by a 15,000 word dissertation on a topic of your choice.
The programme runs from January to December and the second block of teaching (April to June) can be undertaken at Stellenbosch University.

Core courses
Optional courses
Programme alteration or discontinuation
The University of Glasgow endeavours to run all programmes as advertised. In exceptional circumstances, however, the University may withdraw or alter a programme. For more information, please see: Student contract.
Career prospects
Students may take this programme while on secondment from an on-going teaching or professional education position. Students will typically continue to doctoral study, Christian ministry, school teaching or to posts in the culture and heritage sector.
Fees & funding
Tuition fees for 2021-22
MTh
UK
Full-time fee: £9000
Part-time fee: £1000 per 20 credits
International & EU
PgDip
UK
Full-time fee: £6000
Part-time fee: £1000 per 20 credits
International & EU
PgCert
UK
Full-time fee: £3000
Part-time fee: £1000 per 20 credits
International & EU
Tuition fees for January 2021 intake
MSc
UK and EU full time fee: £8,500
International full time fee: £18,370
PGDip
UK and EU full time fee: £5,667
International full time fee: £12,247
PGCert
UK and EU full time fee: £2,833
International full time fee: £6,123
Additional fees
Fee for re-assessment of a dissertation (PGT programme): £370
Submission of thesis after deadline lapsed: £350
Registration/exam only fee: £170
Fee information is subject to change and is for guidance only
Funding opportunities
GREAT Scholarships 2021 – Bangladesh, China, Egypt, Malaysia and Mexico
In partnership with the British Council and the GREAT Britain Campaign, the University of Glasgow is offering 6 scholarships to students in Bangladesh, China, Egypt, Malaysia and Mexico applying for postgraduate courses in Arts & Humanities, Life Sciences, Social Sciences (excl. Business Management and related), Physical Sciences and Chemistry and Geography.
The GREAT Scholarships 2021 programme, launched by the British Council together with 41 UK universities, supports postgraduate students from Bangladesh, China, Egypt, Ghana, Kenya, India, Indonesia, Malaysia, Mexico, Nepal, Pakistan, Sri Lanka and Thailand to access world-class UK higher education opportunities.
The scholarship programme offers financial support of a minimum of £10,000 to students pursuing one year postgraduate study in the UK. Students can apply for courses in a range of subjects, at the 41 institutions across England, Scotland, Wales and Northern Ireland.
For more information on the GREAT Scholarships 2021, please visit Study UK and the British Council website in your country.
CONACyT (Consejo Nacional de Ciencia y Tecnologia) / FUNED Agreement
CONACYT offers a non-refundable scholarship, a monthly stipend and medical insurance of an approximate total of $20,000 USD (in the case of the UK, no medical insurance grant is given since students are already covered by the National Health System) The University of Glasgow offer a 30% discount to all successful CONACyT scholars who enrol at the University of Glasgow to complete a postgraduate programme.
CONICyT (La Comsion Nacional de Investigacion Cientifica y Tecnologica de Chile)
The University of Glasgow offers a 25% discount to all successful CONICyT scholars who enrol at the University of Glasgow to complete a postgraduate programme.
Humanitarian Scholarships
The University of Glasgow is offering four scholarships (one per college) for applicants to the University who are staying in the UK on humanitarian grounds and are facing challenges in progressing onto Higher Education. The scholarship is open to prospective undergraduate and postgraduate taught students of the University of Glasgow applying for entry in 2021/22. The scholarship meets the full cost of tuition fees for the duration of your programme as well providing an additional £5,000 per year stipend, if the eligibility criteria for university accommodation is met this will also be provided for the duration of your degree. For more information on the accommodation criteria, please see the Accommodation Services section on the website.
We are also offering eight scholarships to students who hold refugee status. This scholarship is awarded as a £2,500 stipend towards study costs, per year of study.
The scholarships above are specific to this programme. For more funding opportunities search the scholarships database
Entry requirements
A 2.1 Honours degree or equivalent qualification in a relevant subject unless otherwise specified.
English language requirements
Important information for entry in Autumn 2020 and January 2021
For applicants whose first language is not English, the University sets a minimum English Language proficiency level.
International English Language Testing System (IELTS) Academic module (not General Training)
overall score 6.5
no sub-test less than 6.0
or equivalent scores in another recognised qualification:
Common equivalent English language qualifications
All stated English tests are acceptable for admission for both home/EU and international students for this programme:
ibTOEFL: 90; no sub-test less than:

Reading: 20
Listening: 19
Speaking: 19
Writing: 23

CAE (Cambridge Certificate of Advanced English): 176 overall; no sub-test less than 169
CPE (Cambridge Certificate of Proficiency in English): 176 overall; no sub-test less than 169
PTE Academic (Pearson Test of English, Academic test): 60; no sub-test less than 59
Trinity College London Integrated Skills in English: ISEII at Distinction with Distinction in all sub-tests
For international students, the Home Office has confirmed that the University can choose to use these tests to make its own assessment of English language ability for visa applications to degree level programmes. The University is also able to accept an IELTS test (Academic module) from any of the 1000 IELTS test centres from around the world and we do not require a specific UKVI IELTS test for degree level programmes. We therefore still accept any of the English tests listed for admission to this programme.
Pre-sessional courses
The University of Glasgow accepts evidence of the required language level from the English for Academic Study Unit Pre-sessional courses. We also consider other BALEAP accredited pre-sessional courses:
FAQs
What do I do if...
my language qualifications are below the requirements?
The University's English for Academic Study Unit offers a range of Pre-Sessional Courses to bring you up to entry level. The course is accredited by BALEAP, the UK professional association for academic English teaching; see Links.
my language qualifications are not listed here?
Please contact the Recruitment and International Office using our enquiry form
For further information about English language requirements, please contact the Recruitment and International Office using our enquiry form
International students
We are proud of our diverse University community which attracts students and staff from over 140 different countries.
How to apply
To apply for a postgraduate taught degree you must apply online. We cannot accept applications any other way.
Please check you meet the Entry requirements for this programme before you begin your application.
Documents
As part of your online application, you also need to submit the following supporting documents:
A copy (or copies) of your official degree certificate(s) (if you have already completed your degree)
A copy (or copies) of your official academic transcript(s), showing full details of subjects studied and grades/marks obtained
Official English translations of the certificate(s) and transcript(s)
One reference letter on headed paper
Evidence of your English Language ability (if your first language is not English)
Any additional documents required for this programme (see Entry requirements for this programme)
A copy of the photo page of your passport (Non-EU students only)
You have 42 days to submit your application once you begin the process.
You may save and return to your application as many times as you wish to update information, complete sections or upload supporting documents such as your final transcript or your language test.
For more information about submitting documents or other topics related to applying to a postgraduate taught programme, check Frequently Asked Questions
Guidance notes for using the online application
These notes are intended to help you complete the online application form accurately; they are also available within the help section of the online application form.
If you experience any difficulties accessing the online application then you should visit the Application Troubleshooting/FAQs page.
Name and Date of birth: must appear exactly as they do on your passport. Please take time to check the spelling and lay-out.
Contact Details: Correspondence address. All contact relevant to your application will be sent to this address including the offer letter(s). If your address changes, please contact us as soon as possible.
Choice of course: Please select carefully the course you want to study. As your application will be sent to the admissions committee for each course you select it is important to consider at this stage why you are interested in the course and that it is reflected in your application.
Proposed date of entry: Please state your preferred start date including the month and the year. Taught masters degrees tend to begin in September. Research degrees may start in any month.
Education and Qualifications: Please complete this section as fully as possible indicating any relevant Higher Education qualifications starting with the most recent. Complete the name of the Institution (s) as it appears on the degree certificate or transcript.
English Language Proficiency: Please state the date of any English language test taken (or to be taken) and the award date (or expected award date if known).
Employment and Experience: Please complete this section as fully as possible with all employments relevant to your course. Additional details may be attached in your personal statement/proposal where appropriate.
Reference: Please provide one reference. This should typically be an academic reference but in cases where this is not possible then a reference from a current employer may be accepted instead. Certain programmes, such as the MBA programme, may also accept an employer reference. If you already have a copy of a reference on letter headed paper then please upload this to your application. If you do not already have a reference to upload then please enter your referee's name and contact details on the online application and we will contact your referee directly.
Application deadlines (January 2021 intake)
The application deadlines for the January intake programmes are:
International applications (non-EU): 22 November 2020
UK and EU applications: 15 December 2020
Apply now
Related programmes