Virology research is carried out in the MRC-University of Glasgow Centre for Virus Research. Our expertise ranges from molecular virology to in vivo pathogenesis, virus–cell interaction, viral immunology, viral ecology, clinical virology, virus epidemiology, mathematical modelling and bioinformatics.
Research projects
Self-funded PhD opportunities
Project Title: Intrinsic immunity to HIV-1 and related retroviruses
Supervisor: Dr Sam J Wilson
Project outline: The 'antiviral state' induced by interferons attenuates the replication of most, if not all, mammalian viruses. Upon sensing of pathogens, interferon signalling results in the upregulation of hundreds of different genes. These interferon stimulated genes (ISGs) are able to mediate further signalling, modulate the cellular environment, or interfere with viruses directly, in order to impede viral replication. Despite intensive investigation, the exact contribution of individual ISGs to the antiviral state is often unknown. However, in some remarkable cases individual ISGs have been described that effectively render cells resistant to certain viruses. The extraordinary ability of these factors to restrict virus replication can protect individuals, populations and entire species from specific pathogens. This project involves searching for new antiviral factors in addition to the further characterization of antiviral molecules currently under investigation in the lab. Through expressing species variants and targeted mutants of these molecules we hope to better understand the determinants of antiviral specificity/sensitivity. Cell lines expressing putative antiviral factors will be generated and their permissivity to infection and ability to support viral replication will be investigated. Our long-term goal is to harness the information gleaned from characterising host-viral interactions to identify novel therapeutic targets and develop biotechnologies, based upon intrinsic immune factors, that could reduce the disease burden in human or livestock populations.
Summary Aim: This project will characterise the antiviral activity of known factors and use ISG expression screening (2) to identify novel antiviral effectors.
Techniques to be used: Tissue culture, virus propagation, infection and replication assays. Molecular biology, flow cytometry, confocal microscopy and biochemistry
References: 1. Wilson SJ, Schoggins JW, Zang T, Kutluay SB, Jouvenet N, Alim MA, Bitzegeio J, Rice CM, Bieniasz PD: Inhibition of HIV-1 particle assembly by 2',3'-cyclic-ucleotide 3'-phosphodiesterase. Cell host & microbe 2012, 12(4):585-597.
2. Schoggins JW, Wilson SJ, Panis M, Murphy MY, Jones CT, Bieniasz P, Rice CM: A diverse range of gene products are effectors of the type I interferon antiviral response. Nature 2011, 472(7344):481-485.
3. Wilson SJ, Webb BL, Ylinen LM, Verschoor E, Heeney JL, Towers GJ: Independent evolution of an antiviral TRIMCyp in rhesus macaques. PNAS 2008, 105(9):3557-3562.
Contact: Sam Wilson (sam.wilson@glasgow.ac.uk), Research Fellow, MRC - University of Glasgow Centre for Virus Research, Institute of Infection, Immunity and Inflammation, College of Medical, Veterinary and Life Sciences, University of Glasgow
Project Title: Viral involvement in Hodgkin lymphoma
Supervisor: Professor Ruth Jarrett & Dr Alice Gallagher
Project outline: Hodgkin lymphoma is one of the frequently occurring lymphomas in humans and is most common in the young adult age group. A proportion of cases of Hodgkin lymphoma are associated with the Epstein-Barr virus (EBV) and we believe this association is causal. EBV-associated cases are relatively more common in childhood and older adult age groups and most young adult cases are not associated with EBV; however, epidemiological evidence suggests that infectious agents are involved in the pathogenesis of young adult Hodgkin lymphoma. A longstanding interest of our group has been to look for novel viruses in non-EBV-associated Hodgkin lymphoma in young adults. We are currently exploring the use of next generation sequencing coupled with digital transcriptome subtraction to look for novel viruses and also genetic aberrations in these cases. A challenging feature of Hodgkin lymphoma is that the tumour cells make up only ~1% of the total tumour mass; therefore these cells have to be enriched by laser microdissection or cell sorting prior to sequence analysis.
Summary Aim: The project will investigate viral involvement in Hodgkin lymphoma using next generation sequencing to look for viral genomes and transcripts in tumour biopsies.
Techniques to be used: sample processing, laser microdissection and/or cell sorting, nucleic acid extraction, next generation sequencing, bioinformatic analysis.
Contact: Ruth Jarrett (ruth.jarrett@glasgow.ac.uk), Professor of Molecular Pathology, Ian Botham Building, Garscube Estate, University of Glasgow, Glasgow G61 1QH
Project Title: How does HPV control epithelial structural and immune barrier function?
Supervisor: Professor Sheila V Graham
Using RNASeq we showed that certain immune regulators (e.g. IL1β, IRF1) and epithelial barrier proteins (e.g. loricrin, desomglein 1) are altered during the late phase of HPV-infection in differentiated keratinocytes (1). We hypothesise that virion release requires epithelial barrier disruption. Therefore, the project will examine virus-induced modification of tight (e.g. claudins), adherens (e.g. cadherins) and gap junctions (connexins), and the keratinocyte filamentous barrier in the upper layers of laboratory grown uninfected and HPV-infected 3D tissues, using confocal immunofluorescence microscopy. We have a biobank of formalin-fixed paraffin-embedded tissues from normal cervix, HPV-infected cervical intraepithelial neoplasia (CIN) grades 1 and 3, and cervical cancer. We will carry out immune-staining on these to describe changes in keratinocyte barrier function during HPV infection and cervical disease progression in vivo.
To work out the mechanism of control of immune regulators physiologically-relevant concentrations will be added into HPV-positive 3D tissue growth media, or factors will be ectopically overexpressed in the keratinocytes. Cell proliferation and tissue growth will be analysed. HPV life cycle completion will be assayed by quantifying viral genomes and late mRNAs using qPCR. The outcome will be an understanding of how the host cell of HPV infection (keratinocytes) can attempt to control productive HPV infection and if/how HPV can repress this.
a. Klymenko, T., Herbert, I., Stevenson, A., Gu, Q., Iliev V., Bhatia R., Cuschieri, K., Herzyk, P., Gatherer, D. and Graham, S.V. (2017) The transcriptome of differentiated keratinocytes is significantly altered in response to late events in the human papillomavirus type 16 replication cycle. J. Virol. 91:e00990-17. doi: 10.1128/JVI.01001-17.
b. Hernandez-Lopez, H and Graham SV. (2012) Alternative splicing in tumour viruses: A therapeutic target? Biochem. J. 445(2):145-56. doi: 10.1042/BJ20120413
c. Faizo A.A.A, Hernandez-Lopez H., Stevenson A., Kolu I., Leslie K., Roberts S. and Graham S.V. (2019) Splicing inhibitory drug SRPIN340 represses the human papillomavirus life cycle. In preparation.
Contact: Shelia.graham@glasgow.ac.uk
Project Title: Innate immune responses against arboviruses
Supervisor: Dr Alain Kohl
Project outline: Arbovirus interactions with vectors such as mosquitoes are still poorly understood. We analyse host responses against arboviruses in vectors with an emphasis on RNA interference (RNAi) pathways. These pathways are known to have a major role in controlling arboviruses (and may influence the ability of a vector to transmit virus) yet many questions remain unanswered, in particular regarding the induction and regulation of RNAi. This project will analyse those problems by combining molecular virology and cell biology techniques.
Summary Aim: We aim to understand the host response in arthropod vectors of arboviruses in order to better understand the virus-host interplay and how this relates to infection efficiency. Give that vector control is key to controlling arbovirus transmission it is imperative that we understand this aspect of vector biology better.
Techniques to be used: Molecular virology techniques (reverse genetics etc.), cell culture techniques (including transfection), immunofluorescence, protein expression, Western and Northern blotting, deep sequencing, manipulation of mosquitoes.
References: Links to recent publications in Journal of Virology and PLoS Pathogens:
http://www.ncbi.nlm.nih.gov/pubmed/23269795
http://www.ncbi.nlm.nih.gov/pubmed/23144608
Contact: Centre for Virus Research, 8 Church Street, Glasgow G11 5 JR
alain.kohl@glasgow.ac.uk
Project Title: Exploring host SUMOylation events during influenza virus infection
Supervisor: Dr Ben Hale
Project outline: During infection there is a struggle between virus and host as both try to create an optimal cellular environment: the host must activate self-defence mechanisms to stop virus replication, and the virus must attempt to counteract these responses whilst re-programming the cell to become a 'virus factory'. How viruses interact with the host small ubiquitin-like modifier (SUMO) proteins is currently an important area of infection biology research. SUMO acts as an important regulator of cell signalling by covalently linking to proteins and altering their structure, localization or function. As such, SUMO conjugation contributes to nearly all aspects of cell biology and can have both pro- and anti- viral functions. We are interested in trying to understand the role of SUMO modification events during influenza virus infection. We have previously shown that global cellular SUMOylation increases during influenza A virus infection of human lung epithelial cells, and have used quantitative proteomics to identify the proteins that change in SUMOylation status. We are now using influenza virus reverse genetics technologies and siRNA methods to characterise which viral and cellular factors are necessary to stimulate this response, where in the cell the response occurs, and what roles specific SUMO-modified proteins play during the virus life cycle.
Techniques to be used: Techniques routinely used include genetic manipulation and handling of influenza viruses, cloning and PCR mutagenesis, siRNA-mediated depletion, western blot, affinity proteomics, and immunofluorescence.
References: Wimmer et al., Human pathogens and the host cell SUMOylation system, J Virol, 2012, 86, 642-654.
Everett et al., Interplay between viruses and host sumoylation pathways, Nature Reviews Microbiology, 2013, 11, 400-411.
Contact: Benjamin G. Hale (ben.hale@glasgow.ac.uk), Ph.D. Sir Henry Dale Fellow & Lecturer, MRC - University of Glasgow Centre for Virus Research, Scotland, UK
Overview
The MRC-University of Glasgow Centre for Virus Research (CVR) sits within the Institute of Infection, Immunology and Inflammation. The CVR is the largest virology-focussed research centre in the UK and brings together a critical mass of researchers studying human and animal viruses and viral diseases.
The CVR provides excellent facilities and opportunities for cross-disciplinary projects and the delivery of a comprehensive programme of training in contemporary, multi-disciplinary, virology research. The Centre includes research programmes in arboviruses, Epstein Barr virus, feline calicivirus, herpes viruses, hepatitis C virus, influenza, retroviruses and papillomaviruses. Further details of our CVR research programmes.
Cross cutting research themes and expertise include:
antiviral immunity
virus discovery
viral bioinformatics, mathematical modelling and genomics to guide new approaches to the understanding and management of viral infections
structural biology/cryo-electron microscopy and viral evolutionary dynamics
molecular virology to in vivo pathogenesis
virus-cell interactions
viral immunology
viral ecology
viral oncology
clinical and veterinary virology
viral diagnostics
virus epidemiology
Our excellent facilities underpin a bench to bedside approach that will equip you with training complementary to a range of career options, and you can tailor your study pathway to the precise aspects of infection and immunology that suit your objectives. Through their research interests in drug development, vaccines and diagnostics, many of our project supervisors have strong links with industry.
Study options
PhD
Duration: 3/4 years full-time; 5 years part-time
Entry requirements
Awarded or expected First-class or high Upper Second-class BSc degree.
English Language requirements for applicants whose first language is not English.
Fees and funding
Fees
2020/21
£4,407 UK/EU
£21,920 outside EU
Prices are based on the annual fee for full-time study. Fees for part-time study are half the full-time fee.
Additional fees for all students:
Re-submission by a research student £525
Submission for a higher degree by published work £1,315
Submission of thesis after deadline lapsed £340
Submission by staff in receipt of staff scholarship £765
Depending on the nature of the research project, some students will be expected to pay a bench fee (also known as research support costs) to cover additional costs. The exact amount will be provided in the offer letter.
Alumni discount
A 10% discount is available to University of Glasgow alumni. This includes graduates and those who have completed a Junior Year Abroad, Exchange programme or International Summer School at the University of Glasgow. The discount is applied at registration for students who are not in receipt of another discount or scholarship funded by the University. No additional application is required.
Funding for EU students
The UK government has confirmed that EU nationals will remain eligible to apply for Research Council PhD studentships at UK institutions for 2019/20 to help cover costs for the duration of their study. The Scottish Government has confirmed that fees for EU students commencing their studies in 2019/20 and 2020/21 will be at the same level as those for UK students.
2019/20 fees
£4,327 UK/EU
£21,020 outside EU
Prices are based on the annual fee for full-time study. Fees for part-time study are half the full-time fee.
Additional fees for all students:
Re-submission by a research student £500
Submission for a higher degree by published work £1,250
Submission of thesis after deadline lapsed £320
Submission by staff in receipt of staff scholarship £730
Depending on the nature of the research project, some students will be expected to pay a bench fee (also known as research support costs) to cover additional costs. The exact amount will be provided in the offer letter.
Funding
BBSRC Doctoral Training Partnerships
Support
The College of Medical, Veterinary and Life Sciences Graduate School provides a vibrant, supportive and stimulating environment for all our postgraduate students. We aim to provide excellent support for our postgraduates through dedicated postgraduate convenors, highly trained supervisors and pastoral support for each student.

Our overarching aim is to provide a research training environment that includes:
provision of excellent facilities and cutting edge techniques
training in essential research and generic skills
excellence in supervision and mentoring
interactive discussion groups and seminars
an atmosphere that fosters critical cultural policy and research analysis
synergy between research groups and areas
extensive multidisciplinary and collaborative research
extensive external collaborations both within and beyond the UK
a robust generic skills programme including opportunities in social and commercial training
Research environment
If you study with us, you will join a large community of postgraduate taught and research students. Our institute brings together basic, applied, clinical and translational researchers to study infection with a focus on the viral, parasitic and bacterial pathogens of both humans and animals, and immunology and inflammation with a focus on chronic inflammatory diseases.
Despite the continual development of new therapies, antibiotics and vaccines, chronic inflammatory and infectious diseases still pose persistent health threats. We aim to:
understand the basic science of the immune systems and how the immune system can inturn affect disease outcome understand the biology of parasites, viruse and bacteria and the interactions with their hosts, that in turn leads to high levels of infectious diseases worldwide
develop therapies (drugs and vaccines) targeted on these processes
explore new treatments and strategies in clinical and translational medicine
Research centres
We offer a wide range of cutting-edge research facilities, including core facilities in fluorescence activated cell sorting analysis, histology and state-of-the-art imaging. In addition, we offer the IVIS imaging system, high content screening microscopy, mass spectrometry, an X-ray capable FX Pro bioluminescence imaging system and a protein purification service. Also available are a wide range of molecular, immunological and biochemical analysis tools.
How to apply
Identify potential supervisors
All Postgraduate Research Students are allocated a supervisor who will act as the main source of academic support and research mentoring. You may want to identify a potential supervisor and contact them to discuss your research proposal before you apply. Please note, even if you have spoken to an academic staff member about your proposal you still need to submit an online application form.
You can find relevant academic staff members with our staff research interests search.
Gather your documents
Before applying please make sure you gather the following supporting documentation:
Final or current degree transcripts including grades (and an official translation, if needed) – scanned copy in colour of the original document
Degree certificates (and an official translation, if needed): scanned copy in colour of the original document
Two references on headed paper (academic and/or professional).
Research proposal, CV, samples of written work as per requirements for each subject area.
Submitting References
To complete your application we will need two references (one must be academic the other can be academic or professional).
There are two options for you to submit references as part of your application. You can upload a document as part of your application or you can enter in your referee's contact details and we will contact them to request a reference.
Option 1 – Uploading as part of the application form
Your references should be on official headed paper. These should also be signed by the referee. You can then upload these via theOnline Application form with the rest your documents to complete the application process.
Please be aware that documents must not exceed 5MB in size and therefore you may have to upload your documents separately. The online system allow you to upload supporting documents only in PDF format. For a free PDF writer go to www.pdfforge.org.
Option 2 - Entering contact details as part of the application form
If you enter your referees contact details including email on the application form we will email them requesting they submit a reference once you have submitted the application form. When the referee responds and sends a reference you will be sent an email to confirm the university has received this.
After submitting your application form
Use our Applicant Self Service uploading documents function to submit a new reference. We can also accept confidential references direct to rio-researchadmissions@glasgow.ac.uk, from the referee's university or business email account.
Apply now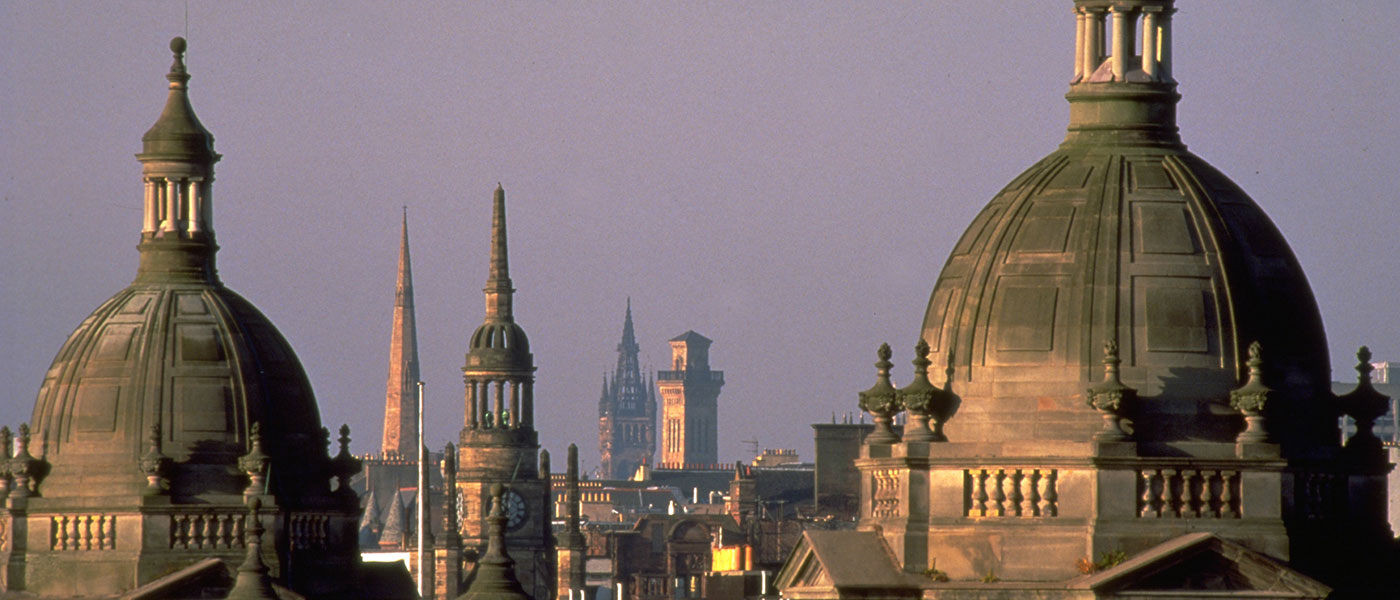 Our top ten city
A 2019 TimeOut survey places Glasgow in the top ten cities in the world. Ranked between Berlin and Paris, Glasgow was voted number one for both friendliness and affordability.