Learn2 Courses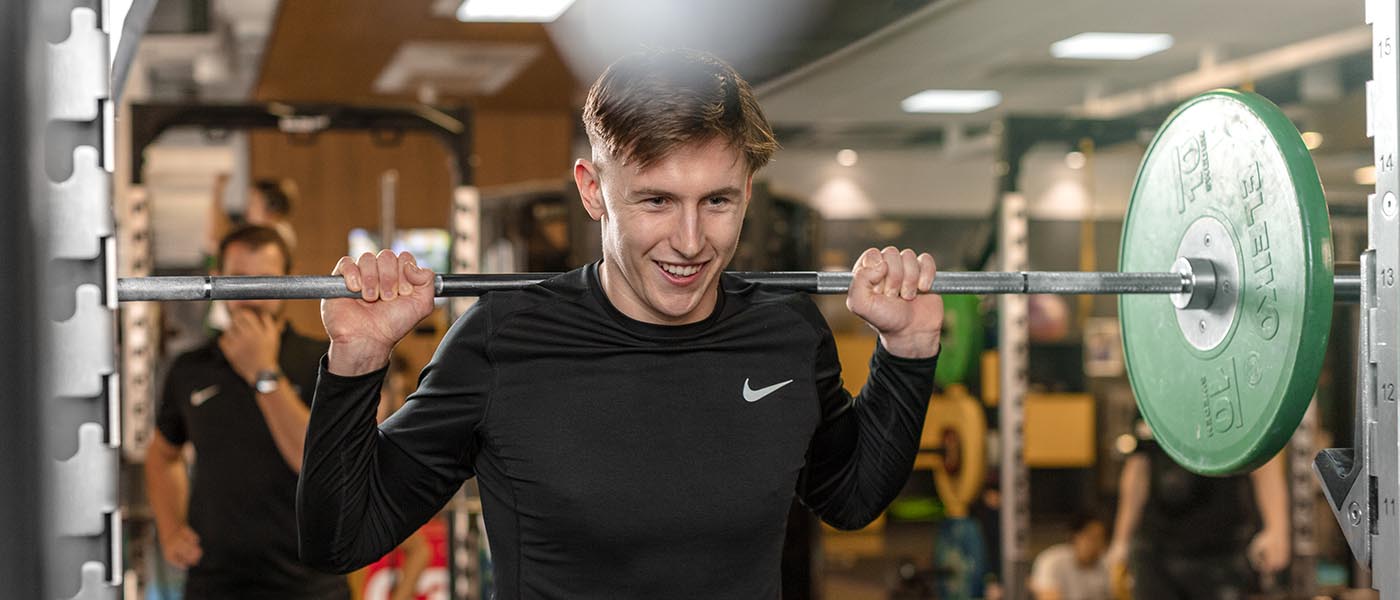 Learn2 Lift
Learn2 Lift is an introductory four-week course to build confidence in strength training and weightlifting.
Supported by a strength and conditioning coach, you will learn squats, deadlifts, and pressing variations before being introduced to Olympic weightlifting.
Week 1 — squat variations
Week 2 — deadlift variations
Week 3 — pressing & pulling variations
Week 4 — introduction to Olympic weightlifting
Group Strength Training
Group Strength Training will guide you through a periodised strength training programme over a four-week period to build functional strength and fitness.
Participants can choose to sign up for one, two or three supervised sessions per week, priced as follows:
One session per week (4 sessions total) — £28 for members / £35 for non-members
Two sessions per week (8 sessions total) — £50 for members / £60 for non-members
Three sessions per week (12 sessions total) — £70 for members / £82 for non-members
Learn2 Dance
UofG Sport's Learn2 Dance course is an opportunity to explore latin musicality and rhythms, learn some vital dance techniques and work towards learning and perfecting a short choreography.
Boost your dancing confidence, skills and ability in this social, friendly environment.
Learn2 Dance is open to all levels and no previous dance experience is necessary.
Learn2 Ballet
Learn2 Ballet is based on classical ballet technique incorporating cardio, flexibility, and strength.
We will combine fitness and grace while working on alignment, creating enjoyable sessions that are challenging while allowing freedom of expression.
Please wear comfortable clothing that allows you to move freely with bare feet or dance shoes if you have them. People of all abilities and ages are welcome.
Beginners Yoga
The perfect place to start if you are new to yoga, this course is accessible to all.
Poses are explained carefully and you'll work at a slower pace, focussing on technique and breathing.
Yoga has the power to calm the mind and strengthen the body. A consistent yoga practice include an increase in flexibility, toned and defined muscles, a lowering of blood pressure, weight loss, stress and tension release in the hip flexors, and can leave you feeling more balanced overall.
Learn2 Train
Ideal for those who are new to fitness and exercise, wishing to expand their knowledge of how to train effectively at the gym.
You'll work in a small group with our highly-qualified fitness team to explore a variety of training equipment, including fixed resistance, dumbbells, kettlebells, bodyweight, cardiovascular and a variety of other functional training methods.
In addition, you will learn how to 'train smart' and structure your training to ensure you get the most out of every workout.
Conditions of booking
Once enrolled, we do not offer refunds for Learn 2 courses that have begun, as we must source & pay for external instructors to teach the activities.
Members can enrol online, at the Stevenson Building (main campus) or Garscube Sports Complex.
Non-members can enrol the Stevenson Building (main campus) or Garscube Sports Complex or by phone (0141 330 4540 or 0141 330 5363).
More information can be found in our Terms & Conditions.