Campus Development Programme public meeting
Published: 23 May 2022
Public meeting on 13 June to update on the Campus Development Programme
University colleagues are invited to a public meeting on Monday 13 June 2022 to update on the progress of its Campus Development Programme, which is developing the site of the former Western Infirmary on Gilmorehill.
The event is open to the general public, including UofG colleagues, and will be held on the University's Gilmorehill campus in the newly opened ARC (Advanced Research Hub) – the first new building to be delivered on the Western site.
Attendees are also invited to attend an optional guided visit to the Western site and the new James McCune Smith Learning Hub, on University Avenue, althouigh spaces for this are limited.
Register to attend the Campus Development Programme public meeting
Starting at 18:00, the University's project teams will then deliver a series of presentations about the Campus Development, including work completed to date and plans for the future of the site.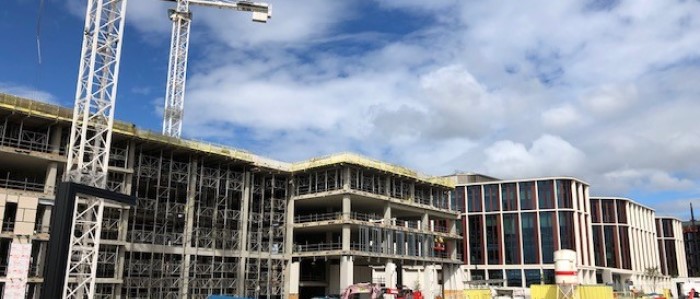 The agenda for the event is as follows:
17:00 – Optional guided visit to JMSLH and Western site
Meet at the James McCune Smith Learning Hub, ground floor, University Avenue entrance.
17:45 – Refreshments available in ARC
Meet at the Level 2 (ground floor) Seminar Room.
18:00 – Presentations to update on progress and ongoing works
Update on completed work
Update on ongoing developments
Clarice Pears building
Adam Smith Business School and Postgraduate Taught Hub
Infrastructure
Plans for Church Street development
Community benefits
19:30 – Q&A
---
First published: 23 May 2022