Prof David MacMillan lecture to mark ARC opening
Published: 24 May 2022
Special UofG lecture for staff and research students will mark official opening of Mazumdar-Shaw Advanced Research Centre
The University of Glasgow's Advanced Research Centre (ARC) is delighted to welcome Professor David MacMillan (BSc 1989), winner of the Nobel Prize in Chemistry 2021, to share his inspirational journey from humble beginnings as a boy in Bellshill to Princeton Professor and Nobel Laureate. This is an exclusive opportunity for staff and research students of the University of Glasgow, please join us for what promises to be a riveting hour with Professor MacMillan followed by a drinks reception.
Eventbrite Link: 'My Research Journey' by Professor David MacMillan Tickets, Wed 8 Jun 2022 at 14:30 | Eventbrite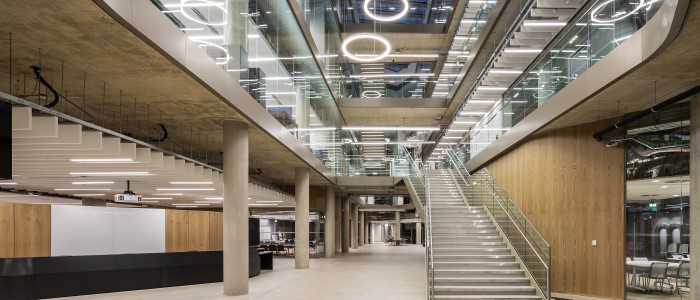 There are also limited number of spaces available for the wider University community to attend the morning Official Opening Ceremony for the Mazumdar-Shaw Advanced Research Centre on Wednesday 8 June at 10:00. If you would like to attend the event please contact the External Relations Events team directly by email externalrelations-events@glasgow.ac.uk.
Places will be allocated on a first-come-first-served basis.
---
First published: 24 May 2022