MyGlasgow News: Campus updates
07 Oct

SRC President, Scott Kirby, explains what we can expect from the James McCune Smith Learning Hub

30 Sep

UoG launches Vegware pilot to replace disposable plastics used in catering

04 Jul

August 2019 edition out now
Full listings...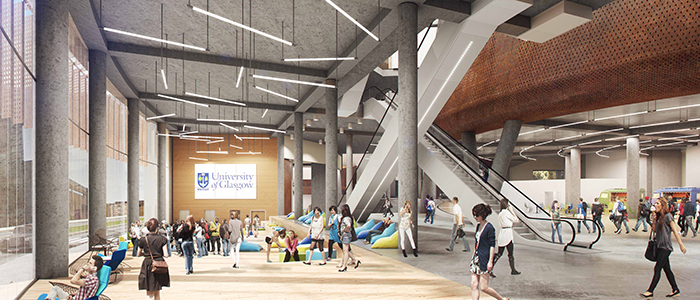 The £90.6 million James McCune Smith Learning Hub will provide a state of the art learning and the teaching facility with the capacity for over 2,500 students. To be completed in academic year 2019/20 it is the first building to be delivered through our campus development programme. To be completed: Academic year 2019/20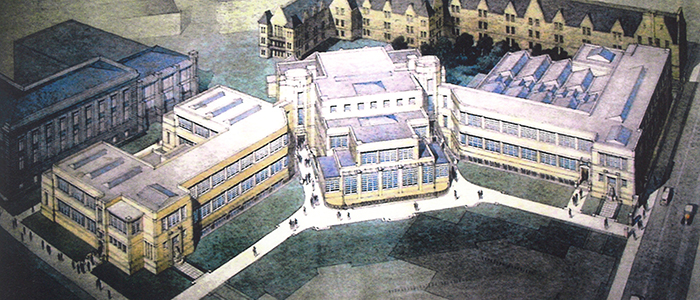 The iconic Joseph Black Building is undergoing a £34 million refurbishment to give the A-listed, art moderne building a new lease of life. The renovation will not only preserve its heritage by renewing the infrastructure and refurbishing the fabric of the building, it will also make it fit for the world class research and teaching which takes place there on a day to day basis.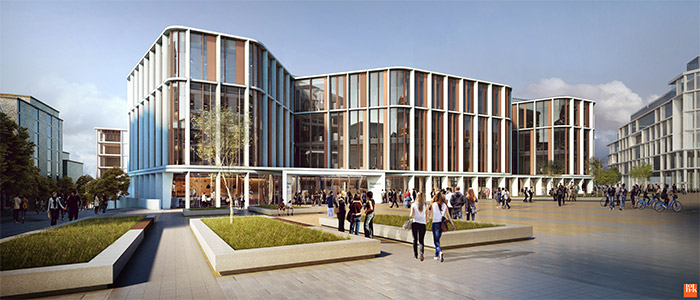 The £113 million Research Hub will be a vibrant, creative and collaborative heart for the Western campus. It will house around 600 academics, postdoctoral researchers and PhD students working across five specific themes. The ground floor will be accessible to the University and the wider community and will become a forum for knowledge exchange and public engagement.
This new building will allow co-location of parts of the College of Arts in Phase 1A, with the entire college relocating in Phase 2. Expected completion date of Phase 1: 2022.
The Clarice Pears Building will house the University's Institute of Health and Wellbeing. This will enable the relocation of staff from MRC / CSO Social and Public Health Sciences Unit at Renfield Street and staff at Gartnavel General Hospital to the Gilmorehill Campus. Expected completion date: summer 2021
The Adam Smith Business School will relocate to a modern, purpose built facility on the Western site, which will have more space for PGT growth, research and teaching. Completion date, late 2021.
The University is investing £70 million in infrastructure to connect new buildings and create new civic spaces.
To be created in the Gilbert Scott Building. Occupants will move in over Phases 1B and 2.
Remaining MVLS activities will move from the Joseph Black Building, creating decant space for Chemistry.
Phase 2 projects are out of the scope of the existing capital plan, but business cases for the following projects will be developed:

Complete the move of the College of Arts
Complete the move for Engineering
Move Mathematics and Statistics into a permanent location
Our partners
Project Managers
Construction Programme Delivery Partner
Enabling work and demolition
Architects