UofG joins the e-bike revolution
Published: 18 October 2019
E-bikes available for staff business use
From this week, four e-bikes will be available for use by staff members for business trips.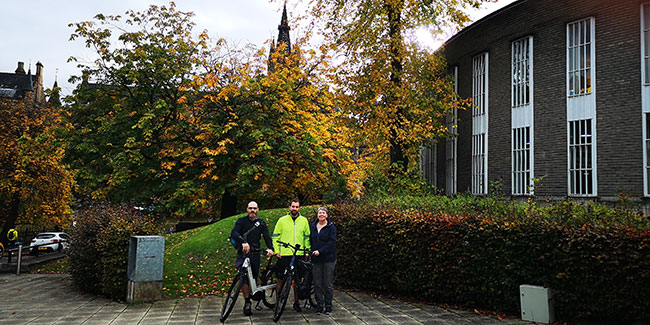 E-bikes are battery-supported bicycles which make cycle trips easier and more accessible for most, regardless of their fitness level. They are ideal for inter-campus travel, travelling to Tay House or meetings anywhere else in Glasgow.
The University secured funding for e-bikes under an Energy Savings Trust programme and is keen to see business journeys by taxi, car or public transport replaced by e-bike trips.
We have worked together with local specialist retailer Scott Davidson from Love-ebikes https://www.love-ebikes.co.uk/ to find the perfect e-bikes for our business requirements. The bikes are available from University Sport. This website explains how staff can start using them.
Four more e-bikes, and one e-cargo-bike will become available in the near future. And for those, who get the e-bike bug and want their own, the EST loan could be interesting.
---
First published: 18 October 2019
Find out more