The Hunterian is committed to the research and learning objectives of the University of Glasgow and provides a wide range of academic and work-related learning opportunities for University of Glasgow students. ‌

Collections experts and other professional staff contribute to credit-bearing programmes in the Colleges of Arts, Life and Earth Sciences. The Hunterian provides collections-based learning and an introduction to professional practice in the museum and gallery environment.

The Hunterian also contributes content and provides access to collections in support of the University's Short Courses programme.

We welcome school parties to the museum and art gallery and offer some resources for schools and family groups both for use at the museum and as resources for remote learning.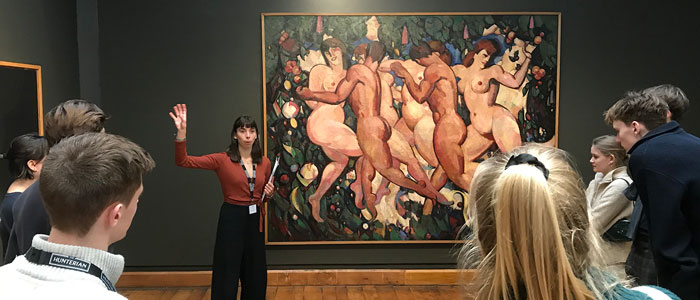 University Learning