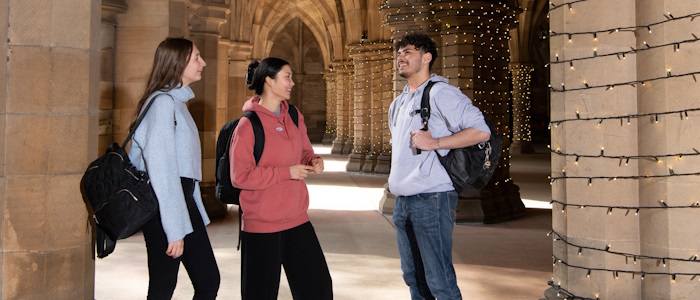 Campus Tours for Prospective Students
Student Accommodation
Visit Accommodation Services to explore the University's accommodation facilities. Here you can arrange a visit or check out our online tours of typical student rooms in each of our halls of residence.
Please note that between September and June our students are residing in the halls, therefore it is unlikely that bedrooms in our student accommodation will be accessible for viewing. Please attend an Open Day if you would like to have a comprehensive tour of our student accommodation.
Overnight Accommodation
If you require overnight accommodation, our Conferences & Events service may be able to help.