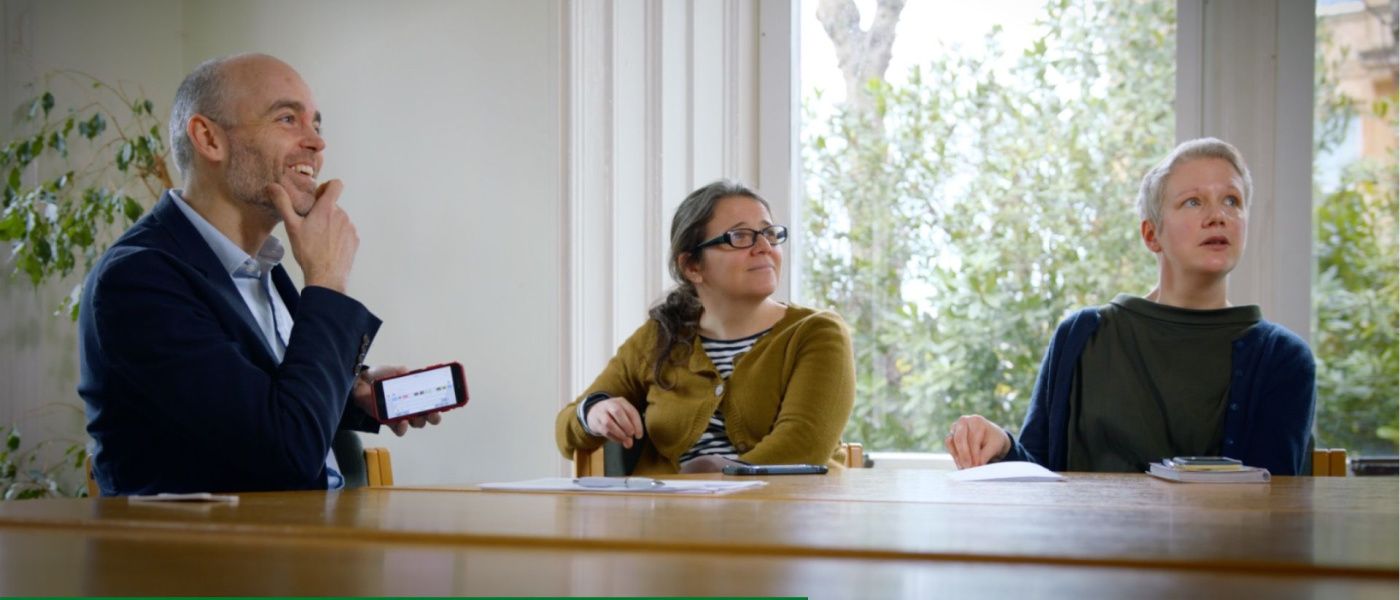 Find out more: Sustainable Development Goals
GPs at the Deep End
The Deep End GP group is a network of GP surgeries in Scotland which cover the 100 most socio-economically deprived patient populations. The network enables front line GPs to share their experience of the challenges faced in supporting some of the most disadvantaged and marginalised people in society.
Scotland still has one of the lowest life expectancies in Western Europe, with stark inequalities in health between those living in the most deprived communities and those in the least deprived areas. Almost 80% of the participating Deep End GP practices are in Glasgow.
Supporting the community
The Deep End GP steering group meets every six to eight weeks to discuss common issues and encourage sharing of learning within and between practices.
One of the most impactful developments from the network has been the introduction of the Community Links Worker Programme. Deep End GPs worked with the Alliance for Health and Social Care to develop a model to create better links between practices and local community organisations to support people with complex health and social care problems.
The programme also helps patients overcome issues such as lack of confidence and social isolation and helps to rebuild trust in services. Originally piloted in seven Deep End practices, the Community Links Worker Programme is now being rolled out across Scotland.
Providing seamless care
Govan, in the south west of Glasgow, ranks in the top 5% of Scotland's most deprived areas. The Deep End GPs network supported the creation of the Govan Social and Health Integration Partnership (SHIP) which brought together teams, including GPs and social workers, to identify and support vulnerable patients with complex needs.
The SHIP approach helps people manage their own conditions and can prevent the need for emergency services or hospital admission through anticipatory care, early intervention and developing effective alternatives. For vulnerable children and families, the project has established a model for early intervention to address their needs.


Find out more: Sustainable Development Goals
Find out more
Professional development
It was recognised early on that the learning needs of Deep End GPs were not being met by the existing GP training programmes, or by professional development courses.
In response, researchers from the University's Institute of Health & Wellbeing have developed specific learning opportunities related to Deep End GPs. The Deep End GP Pioneer scheme, shortlisted as a finalist in the Herald Society Awards, has provided 12 early career GP fellowships, which have included protected time for service and professional development. A bespoke curriculum of learning related to developing the knowledge and skills for working in areas of concentrated deprivation has been created.
Dr David Blane, a GP in Pollokshaws and Clinical Research Fellow at the University, explains the benefits of the Deep End GP project. "The group acts as a network for GPs who are dealing with similar problems of health inequalities on a day to day basis. This may include complex multimorbidity, drugs and alcohol problems, and social isolation. Several of the surgeries in the group are single handed, so GPs previously may have lacked support and advice from peers. The Deep End GP project places a strong emphasis on practice wellbeing, recognising that practices in areas of deprivation are under considerable pressure and staff need to be supported to help prevent burn-out."
As well as the Community Links Worker Programme, Govan SHIP project and the Pioneer Scheme, the Deep End GPs have also been involved in promising pilots of financial advice workers to help practices with financial planning, and with the recruitment of specialist addiction nurses to help patients to engage with addiction services.
David adds, "Last year saw the Deep End project celebrate its ten-year anniversary. It is now an established part of the Scottish healthcare landscape and has provided a template for other Deep End GP groups in the UK and abroad. There are now Deep End groups in England in Yorkshire & Humber, Greater Manchester, and Plymouth, in Ireland, and Australia, with interest in other European countries and parts of the United States."
"We are proud to be part of this unique collaboration between academic GPs and frontline practitioners, the first time in the history of the NHS that family doctors working in areas of concentrated socio-economic deprivation have been brought together to improve the lives of the people of Scotland." Dr David Blane
About Deep End GPs
General Practitioners at the Deep End work in general practices serving the 100 most deprived populations in Scotland, based on the proportion of patients on the practice list with postcodes in the most deprived 15% of Scottish datazones.
The Deep End project was established in 2009 by Professor Graham Watt, Emeritus Professor of General Practice and Primary Care at the University of Glasgow.
Deep End practices are at the front line of the NHS in addressing healthcare problems in communities with high levels of socio-economic deprivation. The project was created to engage with GPs, share best practice, and advocate for more resources to mitigate health inequalities in very deprived areas.