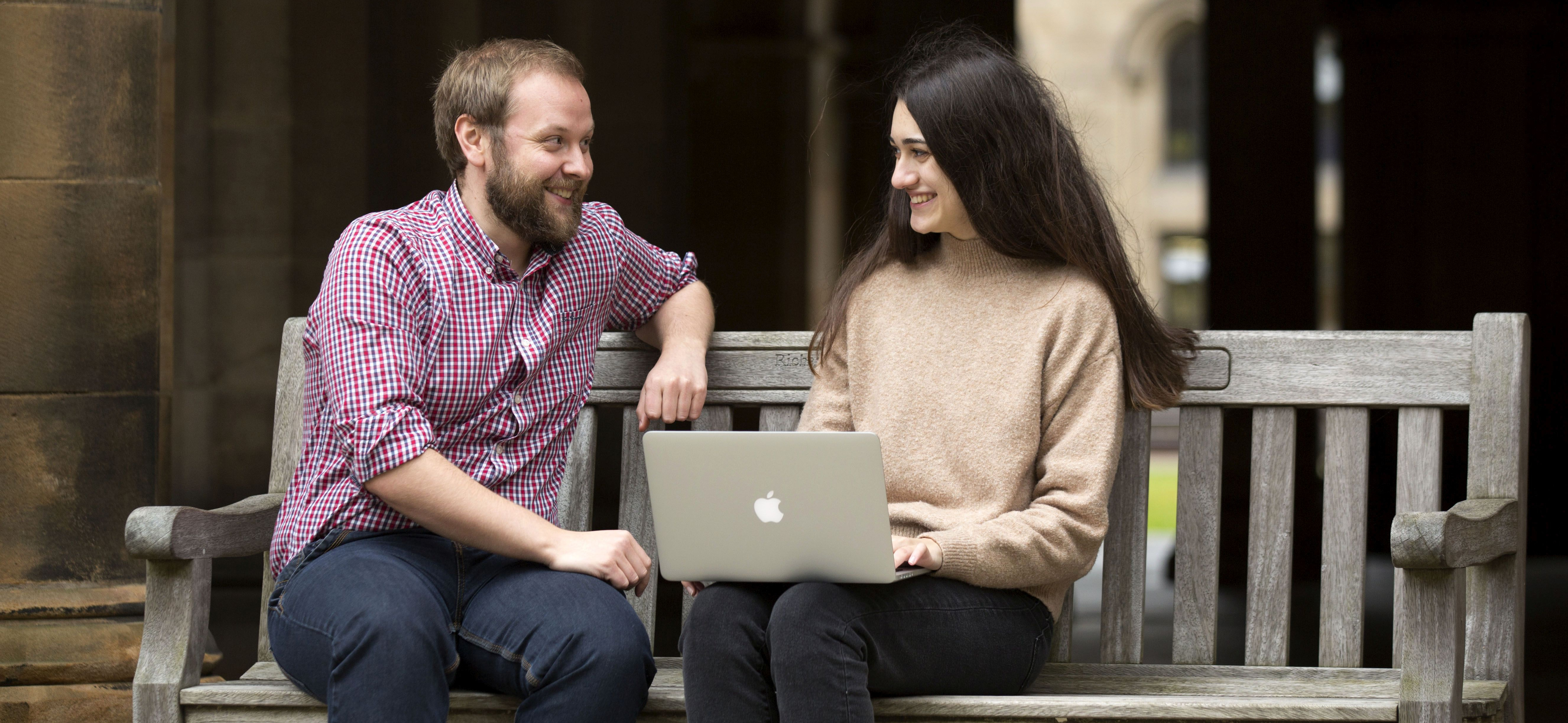 Find out more
Sir Alwyn Williams Building on campus - home to the School of Computing Science
Promoting Diversity and Partnerships: Graduate Apprenticeships
The University of Glasgow has partnered with the local computing science industry to produce the Graduate Apprenticeship (GA) programme, combining theoretical computing science from the traditional software engineering degree, with bespoke work-based learning courses and experience.
The GA programme, funded by the Scottish Government, allows the apprentices to have a strong on campus university experience whilst maintaining paid employment and continuously developing work-related skills. Beyond delivering world-class education tailor-designed to meet industry needs, the programme works to improve the accessibility and diversity of software engineering and computing science as disciplines. As the sector expands, the GA programme is just one way that UofG seeks to ensure its graduates are prepared for entering the workplace.
"The GA programme is all about supporting the local economy. Our graduates work with companies here in Glasgow but also big companies that are attracted to expanding or relocating to Glasgow and are interested in developing the talent of UofG students." Dr Matthew Barr, Graduate Apprenticeship Programme Leader.
GA Programme - Where UofG meets industry
The GA programme prepares apprentices for the workplace by ensuring that their learning experience aligns with the relevant industry requirements. The programme is distinguished from others of its kind as it was developed in consultation with industry and draws on global research on best practice work-based learning.
The GA programme uses the block model, where students alternate between blocks of time studying and working. According to Dr Barr, the blocks "reduce context-switching and give partners that return on investment in the medium term".
Recent feedback from partners confirms the mutually beneficial relationship between the university's programme for students and partner organisations, with all partners valuing the course structure and reporting that hiring UofG Graduate Apprentices had supported their business to meet early career talent needs.
"We have always found graduates from the University of Glasgow to be ambitious, well-rounded problem solvers that use their grounding in theory and industry awareness to adapt to whatever challenge we present to them." Colin Jack, Software Engineer Manager, Leidos
The block model prioritises time in the workplace – 80%, ensuring work-based learning meets industry and graduate needs. Daniel, a first year GA Degree student explained: "I am learning the theory and then seeing it in real life…I am actually a Software Developer".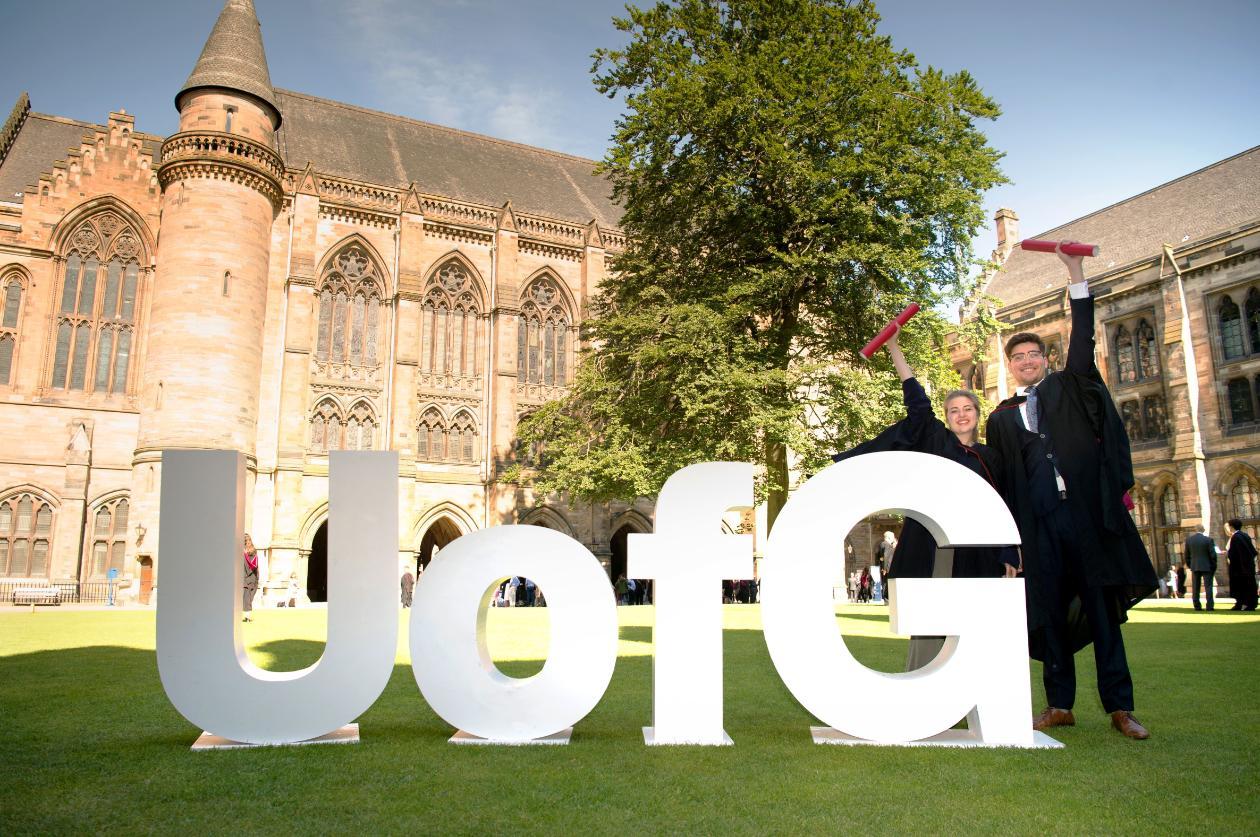 Improving access to higher education
A key goal of the programme is to improve the accessibility to software engineering disciplines. The last two decades have seen a decline in diversity of STEM related disciplines, with women, people with disabilities, those from less privileged socioeconomic backgrounds, and ethnic minorities significantly under-represented. The UofG GA programme addresses this directly through offering flexed entry grades, recognising alternative learning routes, and working closely with a range of stakeholders to ensure this opportunity reaches a broader, more diverse community. Free bespoke schools in mathematics and programming are also available to applicants.
The GA programme also enables apprentices to obtain or maintain financial independence by encouraging all employers to pay a Living Wage and tuition fees are covered by the Scottish Government under the SFC. This aspect of the programme accounts for differences in individual financial circumstances which can otherwise make attending university a costly and inaccessible endeavour. Most partners have consequently reported that the apprenticeships have improved the diversity of their workplace.
Find out more: UofG's work in improving gender equity in software engineering
Talent and industry combine
Since its inception, the GA programme has brought talented people and employment opportunities to UofG. As the computing science field continues to grow, preparing students for the workplace has become increasingly important. UofG has acknowledged the importance of collaborating with the local community to provide unique opportunities for students and employers, and the GA programme provides a vital space for networking and working relationships to flourish. These opportunities are vital in recognising the changing landscape of today's economy. Through the GA programme, students have been able to contribute to a range of impactful projects, ranging from the Clyde-based campus expansion to customer relationship management solutions.
Find out more
Sir Alwyn Williams Building on campus - home to the School of Computing Science