Sign up to our newsletter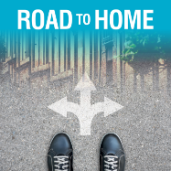 Welcome to Road To Home - an initiative set up between the University of Glasgow and the UK Collaborative Centre for Housing Evidence (CaCHE). Our aims are to explore the issue of homelessness in Glasgow and what we can do to make a valuable contribution to help end homelessness in this city.
Through education initiatives, building a sustainable and meaningful volunteering model and utilising the world-class research in homelessness, Road to Home is a hub of resources for our university community to learn from, be inspired by and get involved with.
If you want to be the first to know about our news and events, sign up to our newsletter and follow us on our social channels.
Looking to get in touch with our team? Drop us an email roadtohome@glasgow.ac.uk
Sign up to our newsletter
Events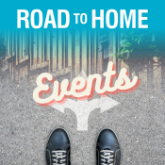 Past events:
Clothing Drive for Emmaus
Watch online:
Public Lecture: Professor Suzanne Fitzpatrick
Webinar 1: What is homelessness?
Coming up:
12 September 2023 | Online
Webinar 3: Women and Homelessness - **EVENT CANCELLED**
Blog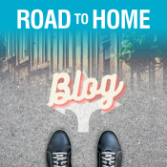 Welcome to our blog series where we platform a range of perspectives on the issue of homelessness.
Jocelyne Fleming - What is Homelessness?
Beth Watts-Cobbe - Effective Altruism
Mirin Benzie - Pay it Forward Campaign Launch
Rhona McMillan - Why Words Matter - Language and homelessness
Isaac Ali - Pay it Forward: Relationships and Homelessness
Ajani Jacobs - Pay it Forward: Language and Homelessness
Ana Deevy - Pay it Forward: Getting involved
Isaac Ali - Pay it Forward: Volunteering