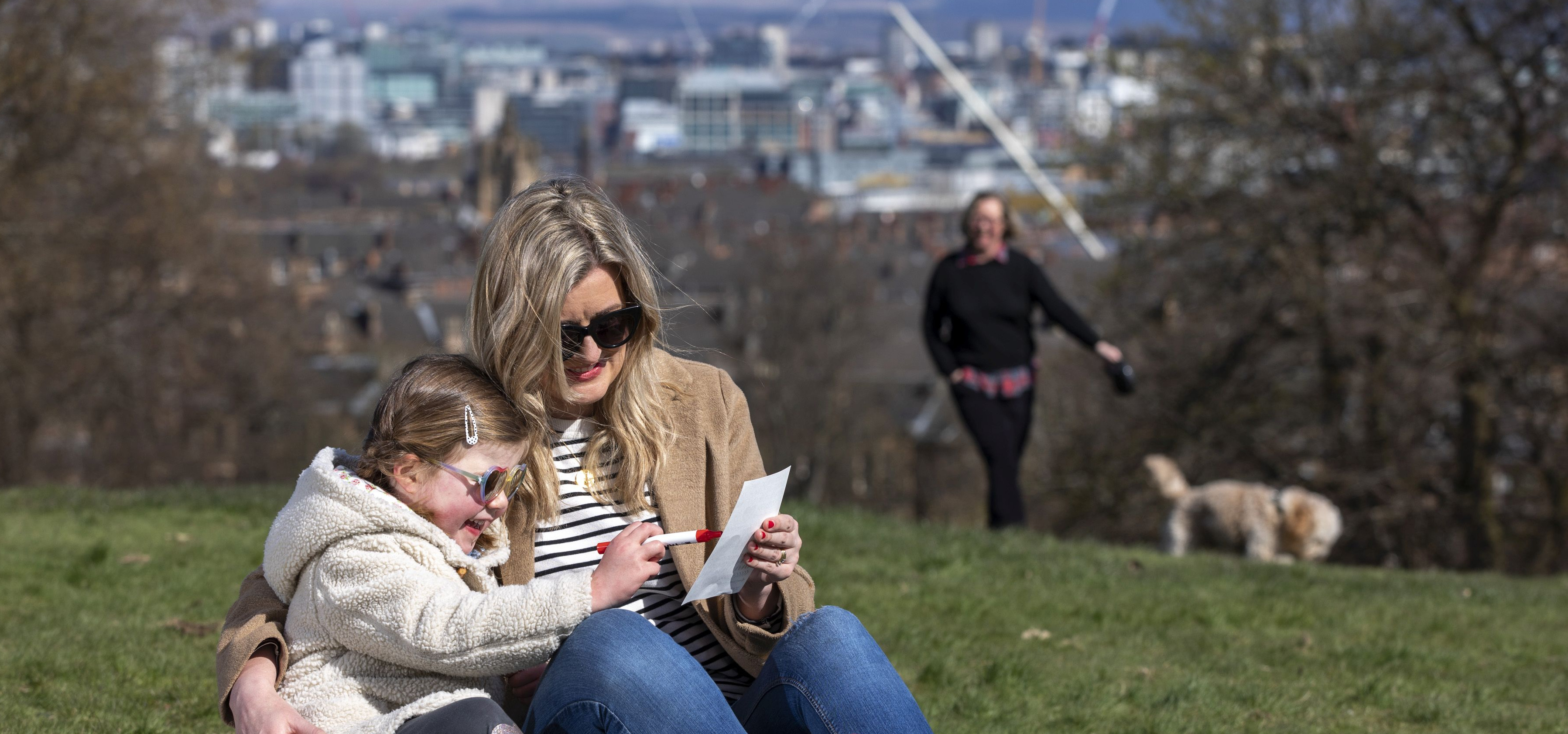 Find out more
One step at a time
Throughout the past year, COVID has presented a range of challenges, and in Glasgow the series of lockdowns has taken its toll on communities. Amidst all the restrictions, walking has remained one activity accessible to most people.
UofG's Professor Deirdre Heddon, alongside researchers from University College Cork, University of Liverpool and the University of East London, are exploring how people have adapted their lives to include more walking, and whether the activity itself has been altered throughout the course of the year.
Despite the challenges COVID has presented, creativity has managed to flourish in ways which have developed and expanded experiences of walking. Communities have come together to transform abandoned spaces and add decorative touches to once-neglected paths.
Results from the project will help to promote the recognition of walking as a cultural activity which helps to build resilience in uncertain times.
As well as collecting experience of walking and creativity during Covid, the researchers aim to work with artists to create a free walking toolkit, which they hope will sustain or inspire more walking by more people.
Find out more