Postgraduate research funding
Options for finding and applying for funding to undertake postgraduate research at the College of Social Sciences.
The following funded projects are currently accepting applications. Please refer to each project's adverts for full details and application processes.
Participation & Attainment of Black & Ethnic Minority Students in STEM PhD Scholarship
Participation & Attainment of Black & Ethnic Minority Students in STEM PhD Scholarship
Information on the School/Research Group
The School of Education at the University of Glasgow is committed to social justice in and through education, and to education research and practice of the highest quality. We aspire to be a world leader in addressing the contemporary educational issues of our times and to making a difference for society's most vulnerable and educationally disadvantaged. The School over the past 5 years has been ranked on at least one occasion 1st in the UK on three league tables: the Times Good University Guide, the Complete University Guide and by the National Student Survey. A large and vibrant group of education academics committed to interdisciplinarity, staff in the School are organised across four research and teaching groups, three research centres and two research networks. Our commitment to social justice permeates all of our work, including our research and research-led teaching.
Project details
The aim of this mixed-methods research is to identify and evaluate policies and practices of governments, educational authorities, and corporations that promote vibrant diversity in STEM and work at maintaining a positive, supportive environment. The study's innovative focus seeks to impact both thinking about inequalities in STEM and actual practice; this will be achieved by learning about success as well as focusing on barriers. Thus, the proposed project is premised on understanding and sharing ways in which intersectional barriers are overcome as a vital step in the journey towards more inclusive STEM.
According to the UK Campaign for Science and Engineering, 'a more diverse science, technology, engineering and mathematics (STEM) workforce is not simply desirable in terms of equality, but necessary if we are to maximise individual opportunity and meet economic need'.[1] Further, beyond personal fulfilment and economic benefit, STEM has been recognised as a critical element in the achievement of the UN Sustainable Development Goals for 2030 with the potential to contribute to innovations transforming human practices and societies.
Such goals will only be realised if STEM is more inclusive. While inequality in STEM is well documented, inclusion remains a wicked problem evidenced by robust research focused on gender inequality and sexism[2]. At Higher Education levels, only 35% of students enrolled in STEM studies internationally are women (UNESCO, 2017)[3]. But gender is not the only inequality; US and UK data also indicate that race is a significant barrier for both men and women in STEM[4]. In the UK it is estimated that Black and Ethnic minority men are 28% less likely than white men to undertake careers in STEM and across both the global north and south women, Black and Ethnic minorities, and those with disabilities are underrepresented in STEM companies and research[5]. Addressing this systemic problem is vital in ensuring equitable access to quality education and meaningful work and is crucial for countries seeking to prioritise equitable economic development, directly related to UN Sustainable Development Goals 4, 5, and 6[6].
There is a plethora of research on the underrepresentation of women and girls in STEM[7] and another, largely separate, body of research on the underrepresentation of Black and Ethnic minority workers in STEM[8]. This creates a false theoretical divide which requires urgent redress through an investigation of inequality in STEM synthesising work across currently separate research agendas. Hence this project is theoretically grounded in the concept of intersectionality[9] and seeks to explore how social experience is shaped by relations of gender, race, class, (dis)ability and sexuality. The project is also located within the broader movement in STEM inclusion research that (a) is built upon the decades of international research that explores and articulates the barriers to STEM participation, and (b) endeavours to uncover organisational policies and practices that facilitate lasting attachment to STEM careers.[10] This research builds on the insights from Alegria and Branch (2010), drawing on qualitative and quantitative methods to deepen the understanding.
The project will consist of three related phases, each focusing on a different element of the issue. This will not only give a comprehensive insight into a large and complex question it will also provide an excellent training opportunity for the PhD student.
The first phase of the study will be to map and synthesise the trends and patterns of racialised and gendered differences in STEM employment, using international 'big data'. This will entail quantitative analysis of secondary data. Usable data (drawn from the past 10-15 years) will be harvested, including access, achievement, attrition and entry into skilled employment. After the case studies and STEM focus have been determined the second phase will be a qualitative research phase exploring influential factors for succeeding in STEM careers. In depth, semi-structured interviews with Black and Ethnic Minority STEM workers in the particular national contexts and industries will be conducted. The interviews will be transcribed, and the data will be analysed using thematic analysis (Braun and Clark, 2006) with the aid of NVivo. The third phase of the study will focus on interventions that have been implemented to improve the participation and attainment of Black and Ethnic minority students in STEM subjects within education systems and interventions implemented to improve their participation and progress in STEM employment.
[4] https://www.nature.com/articles/d41586-018-02175-y
[5] https://faraday.ac.uk/stem-stats/
[7] https://www.rsc.org/globalassets/02-about-us/our-strategy/inclusion-diversity/womens-progression/media-pack/v18_vo_inclusion-and-diversity-_womans-progression_report-web-.pdf
[8] For example, in the Australian Government's Advancing Women in STEM (2019) there is no reference to 'race' and only one reference to 'ethnic'. https://www.industry.gov.au/sites/default/files/2019-04/advancing-women-in-stem.pdf
[9] Hill, Collins and Bilge, 2020
Eligibility
Applicants must meet the following eligibility criteria
Applicants must be from a Black or Ethnic Minority background
A good Master's degree (or overseas equivalent) with a significant component in education and gender studies.
A demonstratable interest and knowledge of social justice and STEM.
A foundational understanding of qualitative and quantitative research methodologies.
Please note that all applicants must also meet the entry requirements for the Education, PhD.
Award details
The scholarship is available as a +3 programme only. The programme will commence in January 2023. The funding includes:
An annual stipend at the UKRI rate
Fees at the standard home or international rate
Students can also draw on a Research Training Support Grant, usually up to a maximum of £750 per year
Application process
Applicants must apply via the Scholarships Application Portal, uploading the following documentation:
Participation & Attainment of Black & Ethnic Minority Students in STEM application form (in Word format)
Academic transcripts (All relevant Undergraduate and Master's level degree transcripts (and translations, if not originally in English) – provisional transcripts are sufficient if you are yet to complete your degree).
2 references (where possible your references should include an academic familiar with your work. Both references can be from academics but you may include a work reference, especially if you have been out of academia for more than 5 years).
Curriculum Vitae (CV) (academic where applicable).
Closing Date: 22 November 2022
Selection process
Applications will be assessed by the project team. Shortlisted applicants may be requested to attend an Interview.
All scholarship awards are subject to candidates successfully securing admission to a PhD programme in the School of Education. Successful applicants will be invited to apply for admission to the relevant PhD programme after they are selected for funding.
Key contact
Professor Bonnie Slade (Bonnie.Slade@glasgow.ac.uk)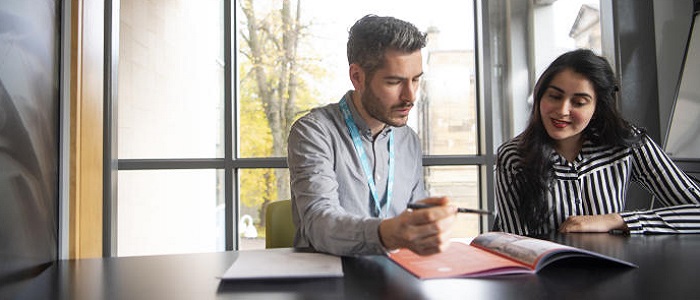 Latest PhD opportunities
PhD opportunities with specific research projects at the College of Social Sciences are offered throughout the academic year.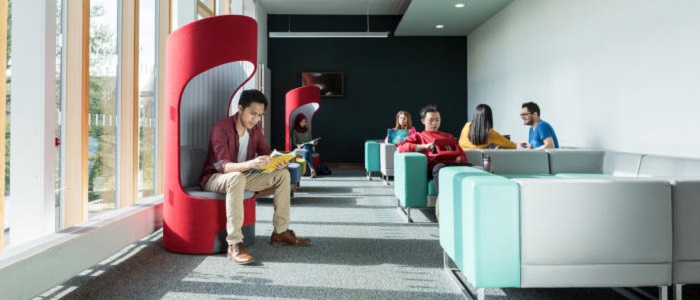 Economic and Social Research Council (ESRC) Doctoral Studentships
Summary of the process of applying for ESRC Doctoral Studentships, delivered though the Scottish Graduate School of Social Science (SGSSS).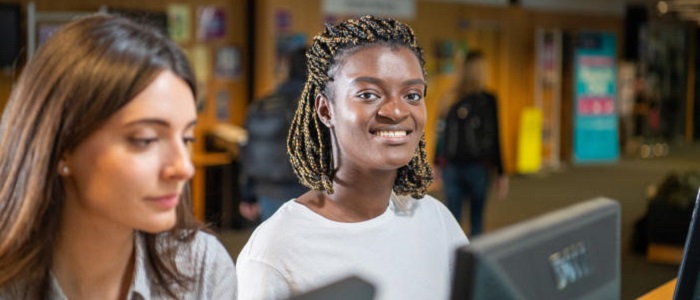 CoSS scholarships
Information about the College of Social Sciences doctoral scholarship competitions, including registration for updates.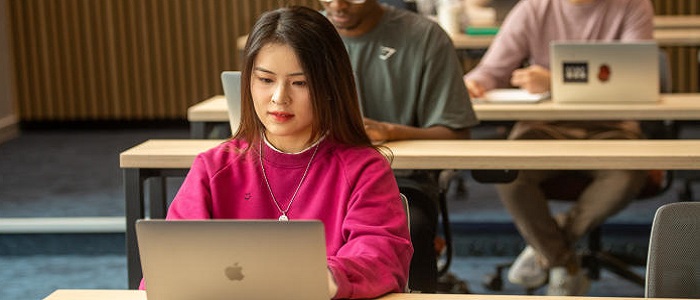 China Scholarship Council scholarships
This scheme supports academically excellent Chinese students to study for a PhD at the University of Glasgow.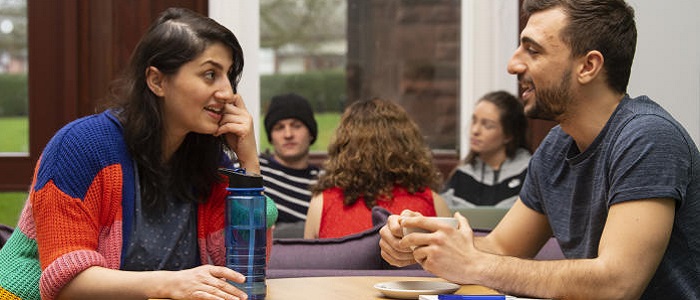 PGR funding options
Information about a range of other discounts, grants, scholarships and hardship funds.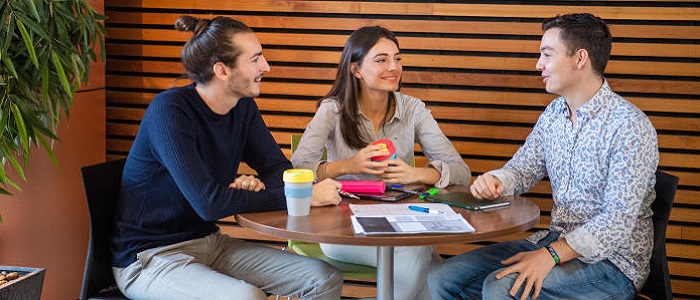 Support for current postgraduate students
Check your eligibility for support available to current postgraduate students to help with specific expenses.
Travel Scholarships - to undertake a research placement, usually outwith the UK at a recognised research institution.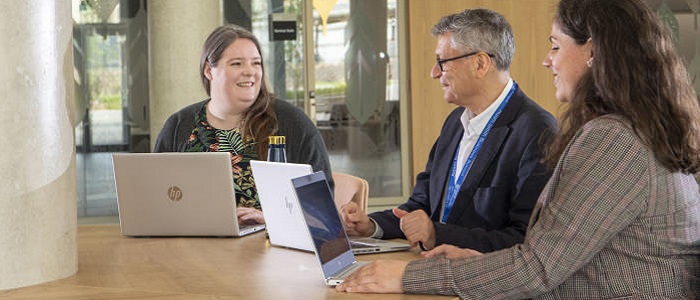 Information for staff
Procedures for staff to set up a postgraduate research scholarship with: