The College of Arts Graduate School
The College of Arts Graduate School
The Graduate School supports all graduate students in the College, managing and facilitating a range of services and resources to ensure a productive and interdisciplinary collegiate environment. We have a vibrant and diverse community of postgraduate students who benefit from teaching and research in a stimulating intellectual and cultural environment which reflects the University's vast range of academic and vocational expertise and international reputation. Our teaching and research is also supported by the outstanding resources of the University Library with its special collections and the Hunterian Museum and Art Gallery. Our close links with Glasgow Life, and the city's many museums, art galleries, performing arts and music venues, international festivals and creative industry organisations, make the University of Glasgow the ideal place for postgraduate study of the arts.
The University of Glasgow is a member of the Scottish Graduate School for the Arts & Humanities (SGSAH). All College of Arts doctoral researchers have access to the national provision of doctoral training offered by the SGSAH.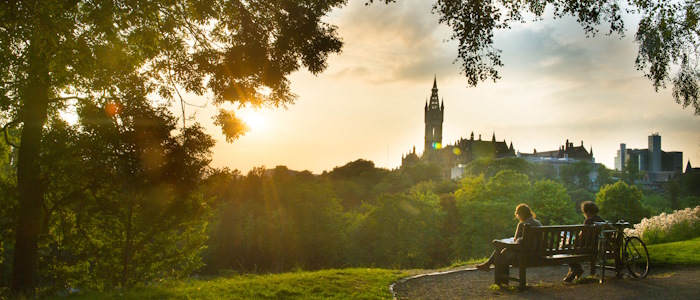 Training for current students
The Graduate School aims:
to ensure the quality of our postgraduate taught and research programmes;
to provide a supportive environment for postgraduate study and research within the College of Arts;
to facilitate the growth of a vibrant research community involving both staff and students;
to encourage interdisciplinarity across subject areas within the College and with other colleges of the university;
to provide relevant research and training opportunities for the academic, personal and professional development of graduate students.