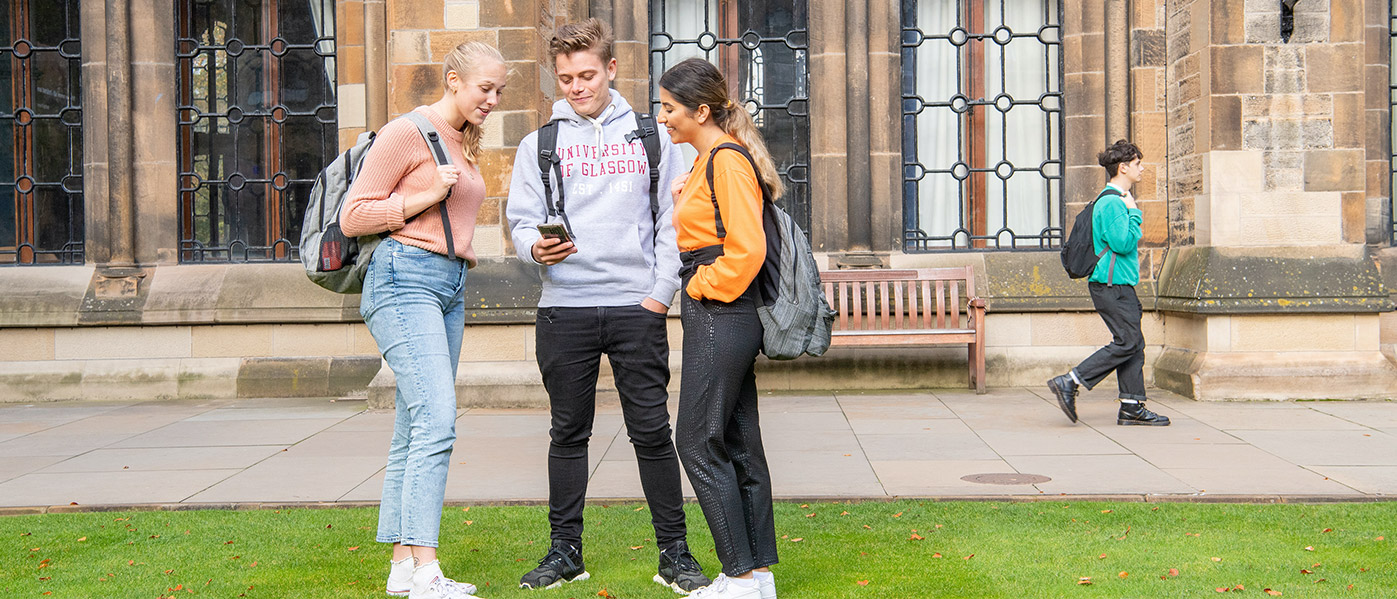 Take your next steps to Glasgow
Now you have received your offer from us you can begin taking your next steps to joining TeamUofG.
Accepting your offer and confirming your place
You can either accept your offer from us as your first choice (Firm accept), accept it as your second choice (Insurance accept), or decline. Simply login to UCAS Track to make your choice.
More information about replying to offers is available on UCAS.
UCAS reply dates
UCAS has made amendments to the date by which you should respond to your offers, the date that applies to you will be viewable on UCAS Track.
For UG applicants applying through Common App, the deadline for acceptance is 30 June 2021. Please send confirmation of your acceptance to ugadmissions@glasgow.ac.uk. Changes your offer and acceptance status will be sent to you via email.
Applying for finance
You can apply for student finance before your place is confirmed, and up to nine months after you start your course.
We recommend applying as soon as you can to ensure you receive your funds in time for the start of your studies. Late applications may mean a delay in receipt of your payments at the start of term.
For more information visit:
You can also start to look at our scholarships to see if you are eligible for additional funding.
Accommodation
As an offer holder you can start to apply for our student accommodation after you have accepted that offer.
What you must do next will depend on whether you have been offered a conditional or an unconditional offer of study at Glasgow.
Find out more about our student accommodation
Arriving in Glasgow
You can find out more information on what's in store for you in your first few weeks plus important enrolment and induction information on our new student pages.