Pantomime on film
The Pantomime in Scotland project has been working closely with the National Library of Scotland: Scottish Screen Archive to make available some rarely-seen footage of pantomimes from the 1930s, 1940s and 1950s in a variety of formats and locations.

Highlights from the collection
The showreel features clips of leading Scottish pantomime performers such as George West, Harry Gordon, Dave Willis, Will Fyffe and Jack Anthony. Some of this material was shot by pantomime favourites George West and Harry Gordon as personal records of their own performances.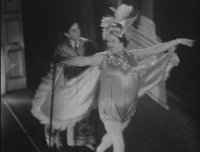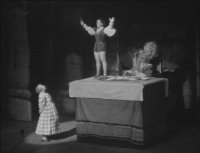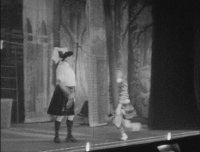 The collection also contains clips of film that were taken as a record of the production and show the spectacular nature of pantomimes in Scotland at the time.
Many of these films were shot during dress rehearsals from interesting and unusual vantage points such as the wings, the lighting rig above the stage, on-stage amongst the performers or backstage in dressing rooms.
The clips show us the spectacular visual feast that pantomimes offered audiences during the dark winter months.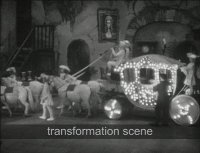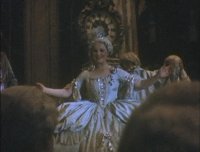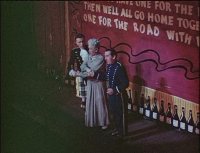 Audiences always enjoy seeing familiar moments in the pantomime such as the transformation scene, the songsheet and the final walkdown which always features the most elaborate glittering costumes of the production.
Where can I see the footage?
The showreel is a popular part of the Pantomime in Scotland exhibition.
More material can be found on the Pantomime in Scotland DVD.