Pantomime in Scotland concerts
In June 2010 the Pantomime in Scotland project hosted two concerts at the Woodside Halls, Glasgow in association with the Orchestra of Scottish Opera and Glasgow Life.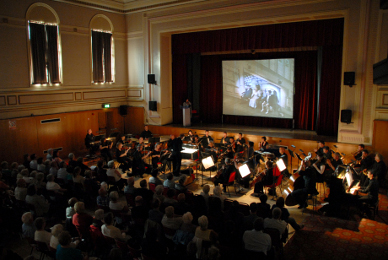 Delighted audiences were whisked on a journey through the magical world of pantomime by one of Scotland's most-loved pantomime stars, Elaine C Smith. Featuring archive pantomime footage from the National Library of Scotland – Scottish Screen Archive set to a live musical accompaniment played by the Orchestra of Scottish Opera, the programme of films provided audiences with a rare glimpse into the sights and sounds of pantomime performances from over 60 years ago.
The films which formed the centrepiece of the concerts are silent amateur films that show pantomimes in Glasgow and Edinburgh from 1931 through to 1951 and were made by leading theatre insiders – the impresario Horace Collins and the two star comedians George West and Harry Gordon – as records of their productions and performances.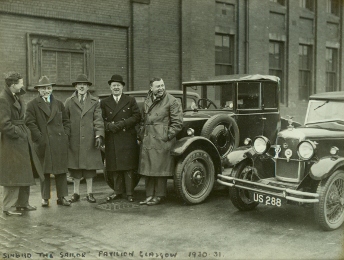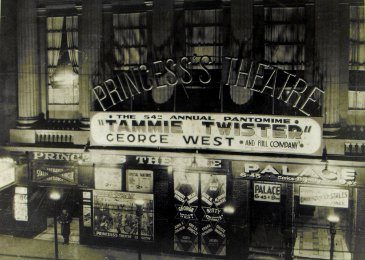 It was beyond the technology and resource available to these amateur film makers to record the live sound of the performances and so, whilst the visual world of popular theatre is wonderfully revealed in the footage, the witty banter, silly jokes and comic cross-talk that remains such a feature of pantomime to this day is out of our reach. Instead, the films were accompanied by a specially created musical score played by The Orchestra of Scottish Opera and conducted by Kennedy Aitchison.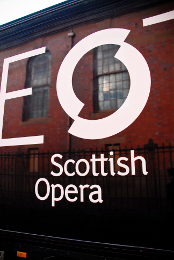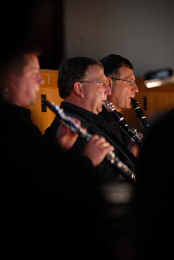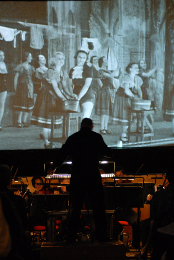 Audience members attending the evening performance also enjoyed a further musical treat in the form of improvised piano music by Karen MacIver. Whilst the concerts brought to life the sounds of a previous generation of theatre practitioners, the Pantomime in Scotland team also commissioned contemporary responses to the films by leading pantomime practitioners and the audience were delighted to witness the rare skill of live improvisation.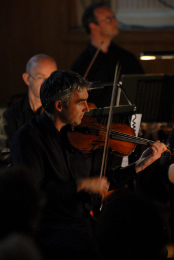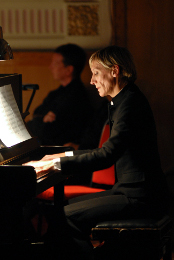 The sensational music which accompanied the films was composed for the famous pantomimes at Glasgow's Royal Princess's Theatre by Robert W McLeod, the Theatre's music director from 1913-1945. The Pantomime in Scotland team were given access to the original musical scores by members of McLeod's family and thanks to the generous support of Scottish Opera, and the events other co-producers – Glasgow Life and Glasgow UNESCO City of Music – The Orchestra of Scottish Opera and conductor Kennedy Aitchison were able to bring the authentic sounds of Glasgow pantomime to life for the first time in public in over 60 years.