International Relations MSc
The MSc in International Relations provides a rigorous grounding in the study of international relations, politics, and development. It will equip you with the knowledge of methodologies appropriate to such study.
Programme structure
Drawing on a range of different disciplinary approaches – from Political Science, International Relations, Area Studies, and Economic and Social History – the MSc in International Relations will survey the major contemporary challenges in world politics. In particular, it will focus on relations between state and non-state actors in the context of a globalized and interdependent world.
The programme will also provide research training that will encompass both research skills and methodologies.
The programme will conclude with a dissertation. This focused piece of work will permit you to develop your own ideas and demonstrate your capacity for original thought; while also building on the themes and issues covered in the full range of courses.
The programme provides you with:
a comprehensive programme of study reflecting a broad picture of global politics in the 21st century.
opportunities to reflect on theoretical and conceptual approaches to global politics
knowledge of a range of relevant disciplinary and interdisciplinary approaches to the study of world politics derived from the social sciences and humanities.
Graduate attributes
As a graduate you will possess the knowledge and understanding to:
Demonstrate a thorough knowledge of theoretical approaches and debates in Politics, International Relations, and Development Studies
Demonstrate broad and informed knowledge of central issues in international politics such as the legitimacy of the world trading system, new ways of conceptualising security and challenges to traditional understandings of state sovereignty
Conceptually locate rival approaches to studying international relations, politics, and development within a broader set of debates in social sciences and humanities
Demonstrate understanding of different approaches to international relations as they bear on specific domains of interest.
Courses
The degree programme is delivered over two years of full-time study and courses are delivered by both Universities.
Possible Nankai University delivered courses may include:
Challenges in International Politics
China's Foreign Policy
Institutions and Policies of the EU
International Political Economy
US Foreign Policy
International Conflict and Negotiation
International Organization
International Law.
Possible University of Glasgow delivered courses may include:
International Relations Theory
Challenges in International Politics
Globalization in the Modern Economy
Comparative European Politics
Russian Foreign Policy
EU in International Politics and Development
The Geopolitics of Central Europe
Career prospects
Career opportunities include positions in higher education, government/foreign ministry, intergovernmental organisations, non-governmental organisations, think tanks; and further study at PhD level.
About the School of Social and Political Sciences
The School of Social and Political Sciences at the University of Glasgow brings together academic faculty from Politics, Sociology, Economic and Social History and Central and East European Studies.
You will have the benefit of learning from leading faculty from across these subject areas. We are ranked as a UK leader in political studies, with particular strengths in comparative international politics, political theory, politics and media, and European politics. Our teaching is consistently ranked among the best in the University.
English language requirements
TESTS

SCORES

IELTS(Academic)

Overall score of 6.5, with no sub-test less than 6.0 in each band.

TOEFL iBT

Overall score of 90

Sub-tests no less than:

Reading 20

Listening 19

Speaking 19

Writing 23
How to apply
To apply as a student of Chinese Nationality:
Students register online for the China National Postgraduate Entrance Examination and select their desired JGS MSc programme.
Students sit the National Entrance Exam
Once the results are released, students are selected for joint interviews by Nankai University and the University of Glasgow. Students must fulfil the requirements for both universities.
To apply as a student of non Chinese Nationality:
Please apply through the International Office of Nankai University, which can be contacted at:
Tel: +86 22 2350 8825
Email: studyinnankai@nankai.edu.cn
Session dates
Autumn semester: 12/09/2022 - 1/01/2023
Winter break: 2/01/2023 - 12/02/2023
Spring semester:13/02/2023 - 25/06/2023
Summer break: 26/06/2023 - 27/08/2023
Dr Alister Wedderburn – UofG Programme Convenor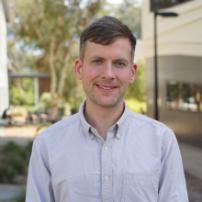 I received my PhD in International Relations from King's College London in 2017. Between 2017 and 2019 I was the John Vincent Postdoctoral Research Fellow in International Relations at the Australian National University in Canberra, after which I joined the University of Glasgow as a Lecturer in International Relations. I am interested in critical and post-structuralist IR theories, which I draw on in my research in order to study the cultural dimensions of global politics.
Key Publications:
My published work focuses on a diverse range of sites and issues related to these interests, and my articles have appeared in journals including International Studies Quarterly, European Journal of International Relations, Review of International Studies, Millennium: Journal of International Studies and the International Feminist Journal of Politics.
My first book was published with Manchester University Press in 2021.
Dr Haitao Huang – NKU Programme Convenor
Haitao Huang is a lecturer in International Relations at the Zhou Enlai School of Government at Nankai University.
His main research areas are International Relations theories, foreign policy analysis and international law.
He teaches courses on American Foreign Policy, International Law and International Organisations, and IR Research Methods.
He was a short-term visiting scholar at the University of Glasgow in 2012 and is one of the translators of Roger Pierce's Research Methods in Politics: A Practical Guide (Chongqing University Press) – due for publication. He received his PhD in political science from Nankai University in 2009.
Key publications
Haitao Huang, A Critical Analysis of the Historical Evolution Process of Humanitarian Intervention, International Forum, No.4, 2012;
Haitao Huang, The Legitimate Bases and Their Internal conflicts of Humanitarian Intervention, Journal of China Youth University for Political Science, No.4, 2012;
Haitao Huang, Global Governance within the View of South Africa, Nankai Journal, No.6, 2012.
Professor Mark Tranmer – Research Methods
Professor Mark Tranmer joined the School of Social & Political Sciences, University of Glasgow, in July 2016 as Professor of Quantitative Social Science. Prior to this, from 1999 to 2016, he was based in Social Statistics in the School of Social Sciences at the University of Manchester, UK. He was awarded a PhD in Social Statistics from the University of Southampton, UK in 1999. He previously studied statistics in Sheffield, UK.
His methodological research focus began in multilevel modelling, including the development of an approach to combine individual and aggregate data to assess individual and area variations in social, political and health variables. Recently, he has been interested in developing multilevel approaches to include the social networks of individuals in a multilevel model framework. He has further extended these approaches to assess changes over time in these variations. These methodological developments highlight his general interest in understanding social population structure from a geographical, organisational, network, and temporal perspective.
Substantive applications of these methods include assessing individual and area variations in the take-up of post-compulsory education, inequalities in health and well-being, variations in crime by local area, variations in civic and political engagement in the UK and Europe, network variations in hospital waiting times and patient safety, and area, school, and network variations in health behaviour.
Another of his recent research interests is the application of the Relational Event Model (REM) to assess persistence and reciprocity of social interactions over time, as well as the use of the REM for model-based approaches to the analysis of sequences, such as the life course, and its association with the health and well-being of people in later life.
He has published in a range of substantive and methodological journals including those focusing on sociology, social networks, health, human geography and statistics. He has honorary senior and professorial positions at the Universities of Stirling (UK), Wollongong (Australia) and USI (Switzerland). He has also taught a range of statistical methods courses at various levels in the UK and internationally to academic and non-academic audiences, and supervised PhD students to completion for a range of topics in the social and political sciences.
He leads the Glasgow Quantitative Methods Group (GQMG), which promotes the interdisciplinary use of quantitative methods in research & teaching.
Dr. Luca Anceschi – Central Asia Politics
Dr. Luca Anceschi joined CEES in September 2013 as Lecturer in Central Asian Studies.
Before coming to Glasgow, he lectured in International Relations at La Trobe University in Melbourne, where, in 2012-2013, he held a Discovery Early Career Fellowship awarded by the Australian Research Council.
His research activity has been mostly concerned with the Politics and International Relations of post-Soviet Central Asia, with particular reference to Kazakhstan and Turkmenistan - the region's main energy exporters.
In his doctoral studies, he analysed in details the dynamics of decision-making in one of the world's most obscure political systems, namely post-Soviet Turkmenistan. His first book, Turkmenistan's Foreign Policy – Positive Neutrality and the Consolidation of the Turkmen regime (Routledge 2008), represented the first book-length account of Turkmen foreign policy published in Western languages.
His current research agenda is focused on two main areas:
For the last few years, he has been working on a comprehensive study of Kazakhstani foreign policy-making. This project is designed to assess the influence that neo-Eurasianism is exerting over Kazakhstan's international activity. He is in progress to complete a monograph entitled Kazakhstan's Foreign Policy – Regime neo-Eurasianism in the Nazarbaev era (forthcoming with Routledge).
He is also involved in a comparative research project that looks at how political change is understood by, and influences the decisions taken by, the leaderships of post-Niyazov Turkmenistan and post-Karimov Uzbekistan.
He contributes regularly to the international debate on Central Asian Affairs. He is a regular writer for Open Democracy Russia, and he is frequently interviewed in the Central Asia-focused podcasts organised by Radio Free Europe/Radio Liberty. Recently, he has been quoted in The Economist, the Financial Times, The Guardian, Foreign Policy, and The New Republic.
Together with his CEES colleagues Prof Terry Cox and Prof David Smith, he edits the journal Europe-Asia Studies.
He is the director of the consortium delivering the Erasmus Mundus International Master in Central & East European, Russian and Eurasian Studies, which will receive, between 2018 and 2022, a €3.1 million grant awarded by the European Commission.
Dr. Christopher W Miller FRHistS - Global Economy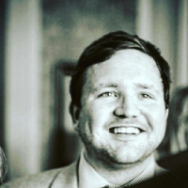 Dr Christopher Miller holds the post of Lecturer in Global Economy in the Economic and Social History subject area, University of Glasgow. Chris joined Glasgow, and the Centre for Business History in Scotland, in July 2016.
He holds degrees from the University of Oxford (Balliol College) and the University of Glasgow, completing his PhD here in January 2015 on the political economy of armaments manufacturing, jointly between the Centre for Business History and the Scottish Centre for War Studies.
Prior to returning to Glasgow, Chris held a pre-doctoral fellowship in International Security Studies at Yale University, and most recently was lecturer in modern history at the University of Tuebingen, Germany.
Academic articles:
Miller, C. W. (2017) Extraordinary Gentlemen: the Economic League, business networks, and organised labour in war planning and rearmament. Scottish Labour History, 52, pp. 120-151.
Miller, C. (2016) British naval armaments, cartels, and defence planning between the world wars. Entreprises et histoire, 85(1), pp. 70-87.
Miller, C. W. (2012) Forward to obscurity? Another dimension to the decline of the radical left on 1930s Clydeside. Scottish Labour History, 47, pp. 91-109.
Books:
Miller, C. (2018) Planning and Profits: The Military-Industrial Complex and British Naval Arms Manufacture, 1918-41. Series: Research in maritime history (53). Liverpool University Press: Liverpool. ISBN 9781786940667
Dr Xinghua Liu – International Relations of Asia-Pacific
Xinghua Liu is an Associate Professor in the Department of International Relations in the Zhou Enlai School of Government at Nankai University where he gained his PhD in 2009.
He studied in the Department of Government at Cornell University in New York from 2007-08, sponsored by the China Scholarship Council. His research and teaching focus on international relations in Asia Pacific, diplomacy, international norms, globalization and regionalization.
Dr Liu is currently working on a research program on the Internet and national soft power, which is sponsored by the National Social Science Foundation.
Key publications
Xinghua Liu (2012). International Norms and Domestic Institutional Reform. Dangdai Yatai (Journal of Contemporary Asia Paccific). Vol. 4
Xinghua Liu (2004). Regional Identity and East Asian Regionalism, Xiandai Guoji Guanxi (Contemporary International Relations), Vol. 6,
Xinghua Liu (2010). From China's Soft Power to East Asian Soft Power, Dangdai Yatai (Journal of Contemporary Asia Pacific Studies), Vol. 2,.
Professor Zhaoying Han – Chinese Foreign Policy and International Relations History
Zhaoying Han is Chair and Professor of the International Relations Department at the Zhou Enlai School of Government at Nankai University. His major research fields include foreign policy analysis, American foreign policy, Chinese foreign policy, and China-U.A. relations.
He was a visiting professor and Co-director of the Confucius Institute at the University of South Florida. He was also a Fulbright visiting research scholar at the School of Advanced International Studies at John Hopkins University at Washington D.C. and taught as a visiting professor at the Mansfield Centre of the University of Montana.
Key publications
Zhaoying Han (2000). Exploring America: USIA and Public Diplomacy, Tianjin People's Publishing House,.
Zhaoying Han (2007). American Politics and Foreign Policy. Tianjin People's Publishing House.
Dr Feng Liu – Contemporary International Relations and International Security
Feng Liu is an Associate Professor and Vice-Chair of the Department of International Relations at the Zhou Enlai School of Government at Nankai University.
His research interests focus on international relations theory and international security in general and specifically in the evolution of realist thought, the Balance of Power theory, alliance politics, great-power politics after the Cold War, and East Asian security. He is also the editor of The Chinese Journal of International Politics.
Key publications
Feng Liu (2010). The Logic of Balancing: Structural Pressure, Hegemonic Legitimacy and Great-Power Behaviour, Beijing: World Affairs Press.
Feng Liu. (2011). Co-editor, China's Rise & World Order, Beijing: Social Science Documentation Publishing House