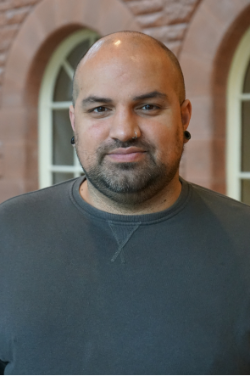 Tariq Jankiewicz
Student Support Officer
Phone: +44 (0)1387 702 135
Email: socsci-studentsupport@glasgow.ac.uk
Location: Room 106, Rutherford/McCowan Building, Dumfries Campus
Information Poster: Student Support Information
WHAT DOES A STUDENT SUPPORT OFFICER DO?
I'm Tariq Jankiewicz, the Student Support Officer for the School of Interdisciplinary Studies, Dumfries Campus.

Student Support Officers are the first point of contact for an array of questions you might have. These could include, but are not limited to advice and information regarding:
finances
accommodation
personal problems
careers information
study support
good cause claims
accessing the counselling services
accessing support for a disability
As part of my role, I also organise a number of events to support student wellbeing, help you build connections and make friends.
We offer a range of services so you can make the most of your time at Dumfries while planning ahead for your future. During your studies, you will have access to placements, fieldtrips, study abroad, guest speakers and employability workshops, enabling you to develop professional skills and plan your career.
Contact: socsci-studentsupport@glasgow.ac.uk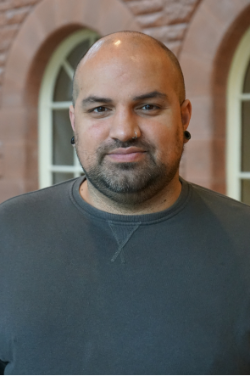 Tariq Jankiewicz
Student Support Officer
Phone: +44 (0)1387 702 135
Email: socsci-studentsupport@glasgow.ac.uk
Location: Room 106, Rutherford/McCowan Building, Dumfries Campus
Information Poster: Student Support Information