Professor Thomas Otto
Professor of Computational Biology

(Immunology & Infection)
telephone: 0141 330 4698
email: ThomasDan.Otto@glasgow.ac.uk
pronouns: He/him/his
https://orcid.org/0000-0002-1246-7404
Biography
I studied computer science with a minor in bioinformatics/biomathematics at the University of Lübeck. In my thesis, I implemented machine learning approaches (you could call it AI) to find patterns in functional magnetic resonance images (fMRI) at Florida State University in Tallahassee.
For my PhD in Molecular and Cell Biology, I went to Rio de Janeiro, Institute Fundação Oswaldo Cruz. My thesis focused on computational approaches to assemble genomes and to create algorithms to integrate published biological data (you could call it Big Data). After my stay in Brazil, I went as a postdoc / senior staff for nine years to the Wellcome Sanger Institute, in the lab of Matt Berriman and Chris Newbold. We were the first to apply RNA-Seq to parasites, assembled most of the reference genomes for plasmodium. I continue to generate computational tools for automated finishing (PAGIT, iCORN, Companion).
Since mid-2017 I am now a senior lecturer at the University of Glasgow. Here I am mostly focusing on methods around single-cell transcriptome sequencing. We established the 10X Chromium and used it for several projects, including exploring remission in Rheumatoid Arthritis, Malaria, Kinotoplastida and heart diseases. Things seem to have taken off, including a little Glasgow Single-cell altas and we also have a monthly single-cell seminar series.
As an honorary lecturer at the University of Ghana I implementation single-cell at WACCBIP, Phd supervision and chairman of the African Bioinformatics Network.
Another side we maintain is the Companion annotation server.
Save the date - our Bioinformatics Summer School 2022 will be from the 22/08/2022 - 26/08/2022
On a complete different note, if you are looking for a childminder in Bearsden, especially if working at Garscube, have a look here : Childminder in Bearsden.
Research interests
The long-standing theme of my research has been to generate new approaches to analyse and mind big biological data sets. In the past, I have generated new methods to improve the assembly of genomes (PAGIT) or to analyse expression data. Those I applied to study the evolution of parasites and host pathogen interactions.
The focus of my new group at the University of Glasgow is to generate new methods to combine and analyse high throughput biological data. The challenge to overcome is to combine the huge amount of data, incorporate the different 'omics technologies, fit the best algorithm and generate a pragmatic solution that works and does not take years to be implemented.
My research interests are:
computational tools in data integration
analysis of clinical data (IMID-Bio-UK)
Single-cell sequencing in Human, mouse and parasites
If you are interested in learning bioinformatics, Save the date - our Bioinformatics Summer School 2022 will be from the 22/08/2022 - 26/08/2022
We have established the "Companion Annotation Server" at the University of Glasgow. Compared to our Sanger implementation, we are upgrading the reference set and have a slightly more powerful server. Please also check on the @CompanionServer twitter feed. New is the Companion for Fungi which should help the fungi community to annotate their genomes.
On the paper front, we have published the var gene paper that shows the analysis of the var genes from 2400 field isolates.
Publications
Selected publications
Morang'a, C. M. et al. (2020) Machine learning approaches classify clinical malaria outcomes based on haematological parameters. BMC Medicine, 18, 375. (doi: 10.1186/s12916-020-01823-3) (PMID:33250058) (PMCID:PMC7702702)
Alivernini, S. et al. (2020) Distinct synovial tissue macrophage subsets regulate inflammation and remission in rheumatoid arthritis. Nature Medicine, 26(8), pp. 1295-1306. (doi: 10.1038/s41591-020-0939-8) (PMID:32601335)
Otto, T. D. , Assefa, S. A., Böhme, U., Sanders, M. J., Kwiatkowski, D., Berriman, M. and Newbold, C. (2019) Evolutionary analysis of the most polymorphic gene family in falciparum malaria. Wellcome Open Research, 4, 193. (doi: 10.12688/wellcomeopenres.15590.1) (PMID:32055709) (PMCID:PMC7001760)
Otto, T. D. et al. (2018) Genomes of all known members of a Plasmodium subgenus reveal paths to virulent human malaria. Nature Microbiology, 3, pp. 687-697. (doi: 10.1038/s41564-018-0162-2) (PMID:29784978)
Rutledge, G. G. et al. (2017) Plasmodium malariae and P. ovale genomes provide insights into malaria parasite evolution. Nature, 542(7639), pp. 101-104. (doi: 10.1038/nature21038) (PMID:28117441) (PMCID:PMC5326575)
Steinbiss, S., Silva-Franco, F., Brunk, B., Foth, B., Hertz-Fowler, C., Berriman, M. and Otto, T. D. (2016) Companion: a web server for annotation and analysis of parasite genomes. Nucleic Acids Research, 44(W1), W29-W34. (doi: 10.1093/nar/gkw292) (PMID:27105845) (PMCID:PMC4987884)
All publications
Number of items: 143.
2023
2022
2021
2020
2019
2018
2017
2016
2015
2014
2013
2012
2011
2010
2009
2008
2007
2004
2003
1999
This list was generated on Thu Sep 28 14:35:08 2023 BST.
Number of items: 143.
Articles
Book Sections
Conference or Workshop Item
Conference Proceedings
This list was generated on Thu Sep 28 14:35:08 2023 BST.
Grants
Grants and Awards listed are those received whilst working with the University of Glasgow.
Unravelling mechanisms of stage conversion in malaria parasites
Wellcome Trust
2023 - 2028

Comparative analysis of commitment to gametocytogenesis and sex determination in human and rodent-infectious malaria parasites
Wellcome Trust
2023 - 2027

Tissue memory: How infections leave an inflammatory imprint that shapes future response
Tenovus Scotland
2022 - 2023

Identifying the mechanisms and biomarkers of transition from Psoriasis (PsO) to Psoriatic Arthritis (PsA)
Foundation for Research in Rheumatology
2022 - 2024

Single cell interrogation of the blood-brain barrier in human cerebral malaria: a translational approach
UK Research and Innovation
2022 - 2025

Understanding vaccine response at the cellular level: the MAVRIC study (Malawi Atlas of Vaccine Response in an Infant Cohort)
Wellcome Trust
2021 - 2022

Dual multi-modal single-cell time course to unravel the role of macrophages in malaria tolerance
Wellcome Trust
2021 - 2023

Coping with unpredictability: transcriptional variation as an adaptation strategy in Plasmodium falciparum
La Caixa Foundation
2020 - 2023

Dissecting innate immune determinants of severity and resolution in a longitudinal study of COVID-19
UK Research and Innovation
2020 - 2022

Elucidating molecular determinants of trypanosoma cruzi persisters
Medical Research Council
2020 - 2023

MITS for lung pathology and immune response in fatal COVID-19 in Malawi
Bill and Melinda Gates Foundation
2020 - 2021

The mechanisms by which JAK inhibition fosters disease remission in Psoriatic Arthritis and Rheumatoid Arthritis treated with Tofacitinib.
Pfizer
2020 - 2023

Dissecting the role of distinct phenotypic clusters of synovial tissue macrophages in the regulation of joint homeostasis and the resolution of joint inflammation in Rheumatoid Arthritis
Versus Arthritis
2020 - 2024

Deciphering developmental commitment in African trypanosomes using single-cell transcriptomics
Wellcome Trust
2020 - 2024

Functional models of axo-glial signalling for understanding axonal degeneration in progressive multiple sclerosis
Multiple Sclerosis Society
2020 - 2023

Supervision
We are recruiting!
Positions:
Data analyst, 18 months - Apply
Bioinformatician Apply (until end September 2023)
Important, have a good cover letter, (CV) and answer all the questions that are listed in the adds!
PhD:
Fully-funded industry PhD with Unilever - Generation of single cell multi-omics computational methods for biological insights and novel deconvolution techniques for bulk omics data - deadline 17/01/2022
Fully-funded MRC DTP Precision medicine - Bayesian statistical data integration of single-cell and bulk "OMICS" datasets for accurate prediction of clinical outcomes in rheumatoid arthritis, deadline 20/01/2022. This position is a two-way process, interview and defence interview.
We are looking for candidates with a strong mathematical or computational background.
Self-funded PhD:
If you are interested in a self-funded PhD in bioinformatics, please contact me. But please tell me a bit about why you want to do a PhD and which subject interests you...
I have projects in parasitology, computational immunology and single-cell transcriptomic!
We will have soon another computational PhD positions opening. Come and contact me.
Current PhD student:
Alexandria Pancheva
Ross Laidlaw
Lucy MacDonald (Mariola Kurowska-Stolarska)
Collins Misita (University of Ghana, Gordon Awandare)
Eva Garcia Crespo (Collaboration with Tomasz Guzik)
Lauren Galloway (Collaboration with Matt Marti)
Cil, Caglar
Investigation of Glycosylation Changes on Synovial Fibroblas
PhD:
Gavin Rutledge (Wellcome Sanger Institute, 2018)
Carmen Dias (Wellcome Sanger Institute, 2017)
Master:
Carol Clark (Bioinformatics, 2021)
Yiyi Cheng (Bioinformatics, 2021)
Ahmad Alseed (Immunology, 2021)
Roan Zaied (Bioinformatics, 2020)
Meng Du (Bioinformatics, 2020)
Yi Lu (Bioinformatics, 2020)
Ye Sun (Immunology, 2020)
Lucy MacDonald (Bioinformatics, 2018)
Gavin Mackenzie (Bioinformatics, 2018)
Daniel Pearce (Stats, 2018)
Max Driller (Bioinformatics, 2019, Berlin)
Teaching
I am teaching in several courses at the University of Glasgow and on workshops
Glasgow:
Introduction to Next-generation sequencing, BIOL5345
scRNA-Seq, as part of the Bioinformatic masters, BIOL5177
Seminar series of OMICS for L3 Immunology
Single-cell practical for L3 Immunology, 2 weeks
BIOL5238 - Animal models
Data analysis for L4 Immunology
Around the world and Others:
Bioinformatics Summerschool in Glasgow, generally end of August
Wellcome Trust Advanced course, working with Parasite Databases
GCRF African Advanced Bioinformatics workshop
Physalia, Assembly and Annotation, Berlin
The African Bioinformatics Summerschool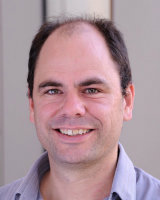 List of active and funded collaboration
Under constructions. Funded projects with Mariola Kurowska-Stolarska - https://www.gla.ac.uk/researchinstitutes/iii/staff/mariolakurowska-stolarska/ Matt Marti - https://www.gla.ac.uk/researchinstitutes/iii/staff/matthiasmarti/ Chris Moxon - https://www.gla.ac.uk/researchinstitutes/iii/staff/christophermoxon/ Julia Edgar - https://www.gla.ac.uk/researchinstitutes/iii/staff/juliaedgar/