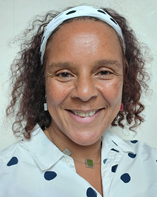 Professor Helen Minnis, Academic Child and Adolescent Psychiatrist, University of Glasgow.
I have experience in epidemiology and trials. I have had a clinical research interest in the mental health problems of children in foster and adoptive placements for many years and, recently, my team has been focusing on testing the cost-effectiveness of therapeutic interventions for this group of children and their families. This includes an ongoing randomised controlled trial of an infant mental health service for abused and neglected chidlren (BeST?). We are delighted that NIHR (National Institute for Health Research) have funded this study and very much look forward to working with children, families and colleagues to make this a success.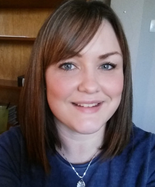 Dr Fiona Turner- Halliday, Research Associate, University of Glasgow.
I lead on the process evaluation component of the trial. I am a Health Psychologist with expertise in qualitative research methods. My main areas of research interest include assessment/intervention for children who have suffered maltreatment and identification of neurodevelopmental problems. I am nearing completion of a PhD looking at the effects of the foster care system on child mental health.
Karen Crawford, Senior Trial Manager, University of Glasgow.
My role involves the coordination, management and governance. I enjoy the challenge of participant recruitment and retention in trials, and I will become more involved in the RIGHT trial in preparation for the beginning of Phase 2 and throughout Phase 2 and 3 until trial completion. My research interests are: approaches to undertaking research with vulnerable participants within trials, and study recruitment and retention.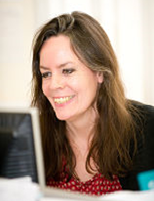 Eleanor Grieve, Research Assistant / Health Economist, University of Glasgow.
Before working for the University of Glasgow I held positions with various non-governmental organisations in international development. I am currently working on project assisting on health economic evaluations of public health interventions. I maintain my interest in international development by countinuing to do consultancy work in this field. I was also based part-time at the London School of Hygiene and Tropical Medicine, Department of Global Health and Development as a Research Fellow in Health Economics during 2013/14.
Verity Westgate, Trial Coordinator for the English sites of the trial, based at the University of Oxford.
My role is project management and research support for the qualitative aspects of the study. Before joining the Department of Psychiatry at Oxford, I worked with the Critical Care Research Group at the University of Oxford managing the large Wellcome Trust/Department of Health "Hospital Alerting via Electronic-Noticeboard" (HAVEN) project aiming to identify patients at risk of deterioration in hospital. I also a librarian for 10 years and my first degree was in history, before an MSc in Library and Information Management. I am now studying for a Masters in Health Research. I am a Fellow of the Association of University of Administrators and am a Chartered Member of the Chartered Institute of Library and Information Professionals. I have a strong interest in mental health, particularly perinatal mental health and mental ill-health in the workplace so I am excited to be working on a project relating to improving mental health outcomes.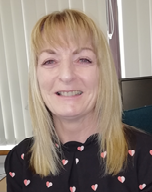 Irene O'Neill, Senior Business Support Administrator, University of Glasgow / NHS GG&C
I have worked with the team for over 30 years and have built up a wealth of experience, for example organising conferences and rising funds to support the work of the department. I provide administrative support to various projects, which includes budget-monitoring, site file maintenance, website development/maintenance.