Dr Matteo Ceriotti
Lecturer in Space Systems Engineering (Systems Power and Energy)
telephone: 0141 330 6465
email: Matteo.Ceriotti@glasgow.ac.uk
https://orcid.org/0000-0001-6819-7178
Research interests
Biography
Dr. Matteo Ceriotti received his M.Sc. summa cum laude from Politecnico di Milano (Italy) in 2006 with a thesis on planning and scheduling for planetary exploration. In 2010, he received his Ph.D. on "Global Optimisation of Multiple Gravity Assist Trajectories" from the Department of Aerospace Engineering of the University of Glasgow (United Kingdom). During 2009-2012, Matteo was a research fellow at the Advanced Space Concepts Laboratory, University of Strathclyde, Glasgow, leading the research theme "Orbital Dynamics of Large Gossamer Spacecraft" in the ERC project VISIONSPACE. In 2012, he returned to the University of Glasgow as a lecturer in Space Systems Engineering, within the School of Engineering, division of Systems Power & Energy. He is AIAA member.
Research Interests
Matteo's main research interests are in space mission analysis and trajectory design, orbital dynamics, trajectory optimisation, and spacecraft autonomy.
Current research explores future spacecraft hybrid propulsion technology, including solar sail/solar electric propulsion and high-thrust/low-thrust propulsion. New mission concepts that are possible exclusively using hybrid propulsion, or take great benefit from it, are investigated, as well as the dynamics of these new systems. In addition, new optimisation techniques are specifically developed for fast and reliable design of hybrid propulsion trajectories. This also requires a multi-disciplinary, multi-objective approach, as the hybrid trajectory design is tightly coupled with the propulsion system design.
Advanced propulsion systems can also be employed for constellations of large, lightweight spacecraft. This includes formation flying on large-amplitude, libration-point orbits in the Sun-Earth and Earth-Moon systems and displaced orbits around small bodies (asteroids and comets). Due to the high area-to-mass ratio of each spacecraft, formation and attitude control is performed through the use of photo-chromic materials and change of shape. Smart and autonomous reconfiguration of the formation is also investigated, in order to accomplish different mission goals. Applications include: solar collection (for Earth or for supporting future missions to other bodies), asteroid deflection or exploitation, space weather monitoring and Earth observation.
Expertise
Matteo's expertise is mainly in orbital dynamics and spacecraft trajectory design.
His recent work focused on dynamics, design and control of novel, highly non-Keplerian orbits for future Earth observation and telecommunication platforms. Within this topic, he also investigated a novel spacecraft propulsion technique, combining solar sail and solar electric propulsion: orbital dynamics and system design were studied and applied to design novel missions for continuous Earth polar coverage.
More recently, he started studying the coupled orbit-attitude dynamics of shape-changing, high area-to-mass ratio spacecraft, with the aim of developing new propellant-less control methods based on photo-chromic materials.
He has extended experience with global and local optimisation techniques and tools, with particular focus on their application to the trajectory design problem. Has developed specific algorithms for global optimisation of multiple gravity assist trajectories.
Matteo also contributed to the European Student Moon Orbiter (ESMO) mission as a mission analyst and participated to several Global Trajectory Optimization Competitions (GTOCs).
Grants
RAEng, "Optimization of near-Earth orbit transfers", 2016
EOARD, "Orbital Dynamics of Flexible High Area to Mass Ratio Debris for Improved Long-Term Orbit Predictions", 2013.
ESA/ACT ARIADNA contract 20273/06/NL/HE "Global Trajectory Optimisation: Can We Prune the Solution Space when Considering Deep Space Manoeuvres?", University of Glasgow and University of Reading, 2008.

International Travel Grant of the Royal Academy of Engineering to attend the 60th International Astronautical Congress in Daejeon, Republic of Korea.

"Mac Robertson Travelling Scholarship" for a 3-month visit at ESA-ESOC.

International Travel Grant of the Royal Academy of Engineering to attend the 58th International Astronautical Congress in Hyderabad, India.

ESA "8th Student Participation Programme" for the 57th International Astronautical Congress in Valencia, Spain.
Supervision
Opportunities
Currently open PhD positions can be found on the PhD opportunities page of the division.
Every year, the School of Engineering offers a limited number of scholarships for PhDs. Information, deadlines and how to apply can be found on Postgraduate Research.
On-going
PhD
Mr Ke Wang
"Design and optimisation techniques for low-energy transfers"
(with Prof Colin McInnes)
Mr Nicola Sullo
"Optimisation techniques for space trajectories with hybrid propulsion"
Completed
PhD
MSc Research
Mr Chenthamarai Pandian
"Orbit manipulation of two closely-passing asteroids using a tether"
(with Dr Patrick Harkness)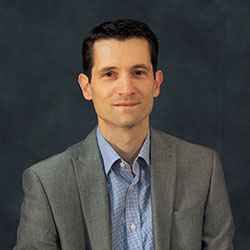 Systems Power & Energy, School of Engineering, James Watt Building South,