Professor Gioia Falcone
Rankine Chair of Energy Engineering (Systems Power and Energy)
Research interests
Petroleum Engineering

Geothermal Engineering

Integrated/Hybrid energy systems

Multiphase flow systems

Multiphase flow metering

Production optimisation

Artificial lift and liquid unloading

Subsea systems

Decommissioning

CO2 transport, boosting and underground injection

Resources and reserves classification

Energy policy and regulation

Energy sustainability in protected areas
Additional information
I hold a Laurea Summa Cum Laude in environmental-georesources engineering from Sapienza University of Rome, an MSc in petroleum engineering from Imperial College London and a PhD in chemical engineering from Imperial College London.
Until June 2018, I was Professor and Head of the Geo-Energy Engineering Centre at Cranfield University. Between 2011 and early 2016, I held the Endowed Chair and Professorship in Geothermal Energy Systems at Clausthal University of Technology, Germany, where I was also the Director of the Institute of Petroleum Engineering. I was formerly an assistant and then associate professor in petroleum engineering at Texas A&M University, Chevron Corporation Faculty Fellow and faculty member of the Ocean Drilling and Sustainable Earth Science (ODASES) partnership. Prior to joining academia, I worked with Eni-Agip, Enterprise Oil UK, Shell E&P UK and Total E&P UK, covering both offshore and onshore assignments.
I am an active member of the Society of Petroleum Engineers (SPE), of the Academic Panel of the Oil & Gas Technology Centre (OGCT), of the Bureau of the Expert Group on Resource Classification of the United Nations Commission for Europe (UNECE) and its Renewables Sub-Group, of the International Geothermal Association (IGA) and its Resources and Reserves committee, of the Geothermal Resources Council (GRC) and of the the European Geothermal Energy Council (EGEC).
Given my blend of international industry, research and teaching experience, I have an interest in a variety of engineering problems across the field of energy.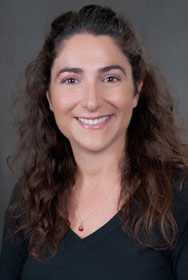 School of Engineering, James Watt South Building, University of Glasgow, Glasgow