The Bristol Fighter 2 Aircraft
Frank S. Barnwell was one of the finest UK aeronautical engineers of the early 20thcentury. He was born in Kent in 1880 and attended Fettes High School in Edinburgh. In 1898 he started a 6-year apprenticeship with the Fairfield Shipbuilding and Engineering Company in Govan, where Barnwell's father was Managing Director. Alongside the apprenticeship, he began studying at the University of Glasgow, graduating with a BSc in Naval Architecture in 1905.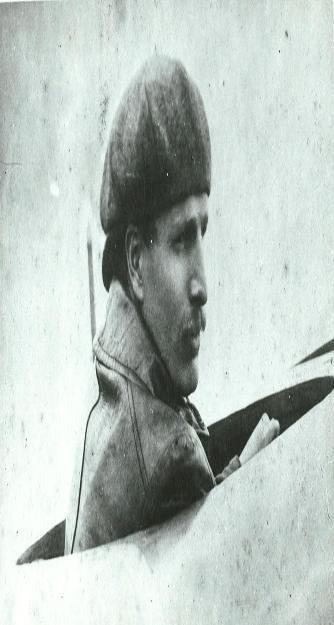 In 1907, Frank, alongside his brother Harold, established the Grampian Motors & Engineering Company, where they started designing aeroplanes. Three experimental aircraft were designed between 1908 and 1910, with the second carrying out the first ever powered flight in Scotland in 1909. It was piloted by Harold. The third aircraft won a prize in 1911 for being the first powered flight in Scotland to cover more than one mile.

Frank was hired to work as a designer for a secret department of the British and Colonial Aerospace Company in 1911, with the aim of designing flying boats. This led to the co-designed Bristol Scout.
With the outbreak of war in 1914, Frank Barnwell enlisted in the Royal Flying Corps (RFC). Upon completion of his flying training with the Central Flying School, he joined 12 Squadron and rose to the rank of Captain. However, he was released in August 1915 to become the chief designer at Bristol. It was here that Barnwell designed his world-famous Bristol F.2B fighter, which was one of the RFC's most successful aircraft of the Great War. It first flew on 25th October 1916. Over 5000 F.2B's were built, spanning a service history of nearly 25 years, lasting into the 1930's. He remained the chief designer of the Bristol company for the rest of his life until he was tragically killed in an aircraft crash in 1938. However, Barnwell's legacy lived on in the success of other aircraft he and the company designed, including the Blenheim and the Beaufighter, both experiencing success in WW2.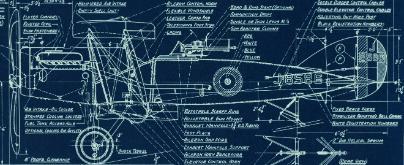 A model of the BF2 aircraft is currently under development for use with the Daedalus 1 flight simulator of the Engineering School of Glagow University. The project makes good use of published reports and data on the BF2 including a flight test report from 1918.