Useful Links
Useful Links
Other codes of practice on the ethics of educational research: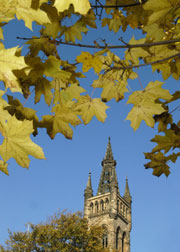 The ESRC has a new Research Ethics Framework (REF) for social science research. The ESRC will only fund research where consideration has been given to ethical implications, and in those institutions where appropriate arrangements are in place. The Framework will therefore have implications for applicants to ESRC, research ethics committees within HEIs and for those assessing research proposals.

The British Educational Research Association (BERA) has published a Revised Ethical Guidelines for Educational Research (2011). Sections 14 - 19 refer specifically to children, vulnerable young people and vulnerable adults. (Available online only.)

The Scottish Educational Research Association (SERA) has also published SERA Ethical Guidelines as well as SERA Scottish Government Starting Points for Ethics

Other Links
The General Data Protection Regulation and the UK Data Protection Act 2018 came into effect in May 2018.

Further links are available from the University of Glasgow Research website