QUICK LINKS
BARS 2011: EVENTS & ACTIVITIES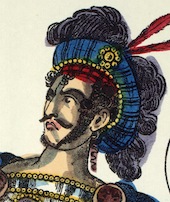 Glasgow and surrounding area has a fantastic eighteenth- and nineteenth-century heritage and there is plenty that the city has to offer delegates with an interest in Scottish cultural and literary history. During the conference delegates will have the option to go on an excursion to the
Robert Burns National Heritage Park at Alloway
. The centre is opening a new museum in November 2010, and the cottage where Burns was born will be open to visitors. The conference drinks reception will be held at
Glasgow's City Chambers in St. George's Square
on Saturday 30 July. The building was designed by City Architect John Carrick and initially housed the Glasgow Town Council when it opened in 1888.
Robert Burns National Heritage Park at Alloway
We have put together a list of possible activities that Glasgow has to offer, together with a sample of some of the bars and restaurants near the conference venue (all details correct for summer 2010). Thank you to Laura Eastlake for compiling this information.

Things to See and Do in Glasgow