The School of Cardiovascular & Metabolic Health Induction Portal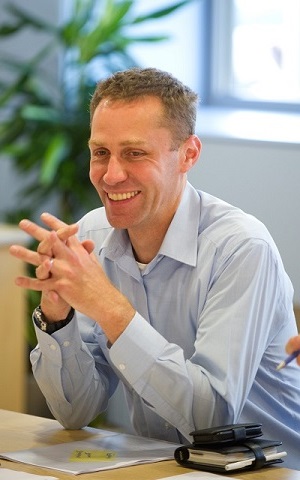 We are a research intensive school that focusses on cardiac, vascular and metabolic diseases and are proud to host world-leading basic and clinical scientists in these areas. We conduct translational research from discovery to clinical trials, to understand underpinning disease mechanisms, in order to improve the health of our patients and the wider population. Interdisciplinary research is one of the hallmarks of SCMH, and our research therefore includes renal diseases, stroke, hypertension and cross-cutting themes such as cardio-oncology. Our School coordinates some of the most successful postgraduate teaching and research programmes within the College and is the home of MSc, MD and PhD students in basic, translational and clinical sciences.
I am honoured to act as Interim Director of the school, build on its solid foundations and lead it into an exciting future within a new structure of our College. We will continue to develop our assets including the BHF Centre of Research Excellence, our BHF 4-Year PhD Programme, our world-class research to address unmet societal needs and our clinical trials programme that defines guideline-based therapies in the most common cardiovascular and metabolic diseases. These are embedded in a culture of interdisciplinary research, mentorship and representation of all members of the School in decision-making.
Bring in your ideas as member of the school and consider SCMH as your future home to study and work!
Christian Delles
Head of School
GUID Registration
Even if you already know your GUID, you still need to register here before you can use it.
Students: what you can do with your GUID
Your GUID is your student number followed by the first letter of your surname.
Your password is known only to you. Do not share it with anyone!
ID Cards & Building Access
For Staff
You'll be provided with a Campus Card upon starting your role – please visit the Welcome Desk at the University Library with proof of your staff status to collect it. This service is available 9:30am-4:30pm (weekdays) and 1:30pm-4:30pm (weekends during semester and saturday only, outwith this).
For Students
Campus Cards for most students will be posted throughout September to the UK Term Address that you enter during registration, so it is important that your address is entered accurately.
You must upload a passport-style photograph which will be used to generate your Campus Card.
For All
Once you have your University ID Card this will need to be further activated for our building.
CGRC Access Form (Word)
This form must be completed in full, for your card to be activated, incomplete forms may result in delays
Please submit the completed form to the janitor at the GCRC (BHF) reception.
Visitors
All visitors must:
Be reported by their host to Ms Jillian Blair (email) prior to their arrival. They will be placed on our building access list which can take up to 24 hours to update.
Safety arrangements must be made for visitors and those hosting them must ensure that they are clear on the Health and safety for the building/labs.
Complete the sign in/out book at reception upon each visit.
SCMH Health & Safety Induction
All new members of staff/students or staff members moving to new posts within the University must read and sign/acknowledge the School's Health & Safety Policy 2023 and complete within one week: