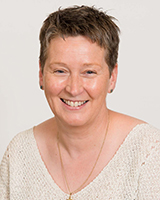 College of Social Sciences, Adam Smith Business School, Gilbert Scott Building,
Mrs Jeanette Findlay
Senior Lecturer (Economics)
I joined Economics at Glasgow in 1987. I have held a range of posts and have degrees from the Universities of Strathclyde and Bristol.
My research and publications focus on various areas of applied microeconomics including:
skills and education
gender and work
poverty and inequality
aspects of industrial economics such as regulation and competitive tendering.
I have published widely in academic journals in these areas as well as engaging with policymakers, trades unions and other stakeholders.
I have engaged in numerous funded consultancies from Scottish Government, local authorities, trades unions and TUC/STUC with measurable policy impact. I have a long track record of commissioned research in the financing and provision of life-line ferry services in Scotland and I am currently editing a special issue of the Fraser of Allander Institute Economic Commentary which will bring together reflections on this issue, from a variety of perspectives, as we look towards a post-Brexit Scotland.
I was a member of the Panel of Experts in the Oxfam Humankind Index project which was formally launched in 2012. I am currently a member of the Scottish Living Wage steering committee providing academic expertise.
Jeanette is a member of the Microeconomics research cluster.
Areas of expertise
Applied Microeconomics
Skills and Education
Gender and Work
Poverty and Inequality
I have received numerous funded consultancies with measurable policy impact from
the Scottish Government
local authorities
trade unions
TUC/STUC
I am currently working with a multi-disciplinary team at the Scottish Centre for Employment Research on a Scottish Government-funded project in relation to Fair and Innovative Work. And have recently completed a consultancy report for the Rail, Maritime and Transport Union on the Economic Benefits of Public Sector Provision of Life-Line Ferry Services.
I recently co-hosted a workshop on The Unintended Consequences of Competitive Tendering with a particular focus on Scottish ferry transport. This was funded by a grant from the ESRC Impact Acceleration Account together with support from the Adam Smith Business School.
PhD students
Bernard McNally
Thesis title: Will the governments welfare to work policies improve the demand for labour from people with a history of mental illness?
Co-supervisor: Professor Nicholas Watson
Recently completed:
Victor Ekpu
Thesis title: Bank characteristics and small business lending
Co-supervisor: Dr Alberto Paloni
Gabriele Franchi De' Cavalieri
Thesis Title: A study on the effect of functional distribution of income on aggregate demand
Co-supervisor: Dr Alberto Paloni
Research proposals
I welcome prosals from students who are interested in any of my research areas but particularly in relation to:
education
skills and widening access
the financing, provision and regulation of public transport services
Recent teaching duties include:
Postgraduate
PhD supervision
Masters level dissertation supervision
Pre-sessional PGT Introduction to Economics (2016-17)
Undergraduate - honours options
Government and the Economy
Economics of Housing
Contemporary Issues in Income Inequality
I am currently preparing a new honours option on pluralist approaches to economics
External Examiner: School of Management, SOAS, University of London, UG and PG
External Reviewer: Masters Programmes, University of Dundee (May 2016)
Honorary Research Fellow: Scottish Centre for Employment Research, University of Strathclyde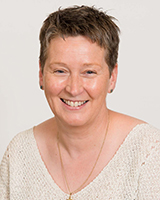 College of Social Sciences, Adam Smith Business School, Gilbert Scott Building,