Professor Katie Hampson
Professor

(Infectious Disease Ecology)
telephone: 0141 330 4433
email: Katie.Hampson@glasgow.ac.uk

Institute of BAH&CM, Graham Kerr Building, Glasgow G12 8QQ
https://orcid.org/0000-0001-5392-6884
Biography
Katie Hampson is Professor of Disease Ecology & Public Health. She completed her PhD at Princeton University in 2007, where she established a contact tracing study to investigate rabies transmission dynamics in northern Tanzania. She returned to the UK on a Wellcome Trust Fellowship and continued her rabies work with new field sites in Southern Tanzania. She joined the University of Glasgow in 2009 with continued Wellcome Trust support.
She leads field research in Tanzania and works with a network of collaborators on fundamental and operational research.
Research interests
I am interested in the ecology of infectious diseases, particularly rabies, with the aim understanding infection dynamics across spatial scales and the impacts of control efforts. I use a combination of detailed field investigations, vaccination interventions and modelling.
Find out more about my work and team at: katiehampson.com
My main areas of research include:
Transmission dynamics
Impacts of population structure, demography, and geography on spatiotemporal dynamics
Vaccination strategy and surveillance design
I am particularly interested in the dynamics of infections in partially vaccinated populations, the determinants of disease persistence and challenges to eliminating infectious diseases. I edited a special issue of Philosophical Transactions of the Royal Society on this topic.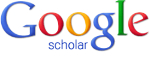 ‌
Research units
Publications
Number of items: 125.
2023
2022
2021
2020
2019
2018
2017
2016
2015
2014
2013
2012
2011
2010
2009
2008
2007
This list was generated on Sun Jun 4 04:06:03 2023 BST.
Number of items: 125.
Articles
Book Sections
Research Reports or Papers
This list was generated on Sun Jun 4 04:06:03 2023 BST.
Grants
Grants and Awards listed are those received whilst working with the University of Glasgow.
Data-driven approaches for rabies elimination (renewal)
Wellcome Trust
2022 - 2027

Contribution of introduced species to multi-host epidemiological dynamics
The Royal Society
2022 - 2024

Improving implementation and operation of a One Health platform to combat rabies in Malawi
The Research Council of Norway
2022 - 2027

FAO - BMG
Bill and Melinda Gates Foundation
2021 - 2021

Implementing genomic surveillance to support SARS-CoV-2 control and mitigation strategies in the Philippines
Medical Research Council
2020 - 2022

Novel roles of the short chain fatty acid receptors FFA2 and FFA3
National Institutes of Health
2018 - 2022

SPEEDIER
Medical Research Council
2018 - 2023

SAREE
European Commission
2018 - 2021

SPEEDIER
Medical Research Council
2018 - 2021

The Science of Rabies Elimination
Wellcome Trust
2017 - 2022

The Science of Rabies Elimination
Wellcome Trust
2017 - 2022

SFC-GCRF: Real-time Genomic Surveillance to guide rabies elimination programmes in low and middle income countries
Scottish Funding Council
2016 - 2017

BBSRC IAAF - Boyd Orr Tanzania Research Accelerator
Biotechnology and Biological Sciences Research Council
2016 - 2017

Support to develop and deploy UAV technology for health commodity delivery
Bill and Melinda Gates Foundation
2016 - 2017

Support to develop and deploy UAV technology for health commodity delivery
Department for International Development
2016 - 2017

Endgame Strategies for the Elimination of Canine Rabies
Wellcome Trust
2015 - 2017

Tracing transmission pathways of endemic canine rabies (ISSF Catalyst)
Wellcome Trust
2014 - 2015

Hierarchical epidemiology: the spread and persistence of infectious diseases in complex landscapes
Wellcome Trust
2011 - 2017

Communities Against Rabies Exposure (CARE)
UBS Optimus Foundation
2011 - 2016

Additional information
Invited International Presentations
2011: Maputo, Mozambique - Southern and Eastern African Rabies Group/ WHO Meeting - Evaluation of cost-effective post exposure vaccination regimens in Africa.
2009: Quebec City, Canada - Rabies in The Americas XX Conference - Lessons learnt from Rabies Research in Tanzania
Prizes, Awards and Distinctions
2008: Journal of Applied Ecology - Southwood Prize for best paper by a young researcher
Professional Learned Society
- present: British Ecological Society - Member
Research Fellowship
2007 - 2011: Sir Henry Wellcome Postdoctoral Fellowship
2002 - 2007: Princeton University (Harold W. Dodds Fellowship, Centennial Fellowship)