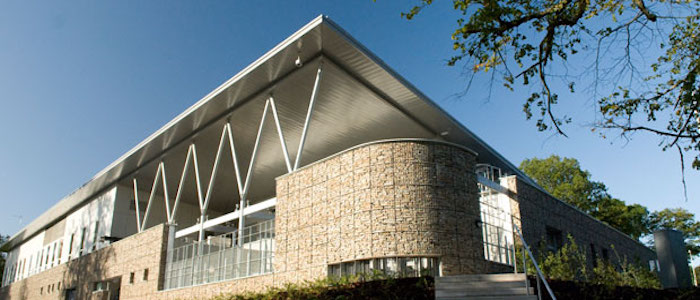 School of Biodiversity, One Health and Veterinary Medicine
College of Medical, Veterinary and Life Sciences
University of Glasgow
Garscube Campus
Bearsden Road
Glasgow, G61 1QH
Head of School – Prof Ewan Cameron
PA to the Head of School – Mrs Julie Norden
telephone: 01413305702
R205 Level 2, School of Vet Medicine Admin, McCall Building, Glasgow, G61 1QH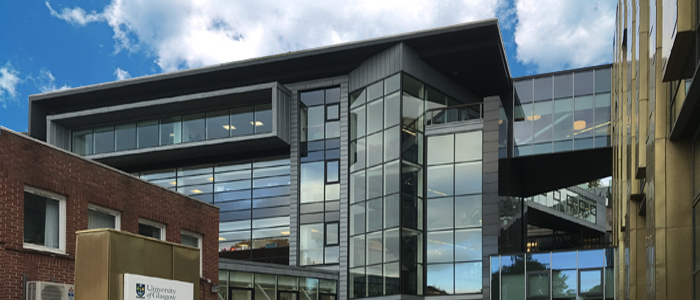 Biodiversity - Garscube
College of Medical, Veterinary & Life Sciences
Henry Wellcome Building
Garscube Estate
University of Glasgow
Glasgow G61 1QH
Deputy Director – Prof Maureen Bain
Administrator – Mr Mark Paterson
Telephone: +44 (0)141 330 8098
Biodiversity - Gillmore Hill
Graham Kerr Building
College of Medical, Veterinary & Life Sciences
University of Glasgow
Glasgow G12 8QQ
Internal Postal Address -
R205A Level 2
Graham Kerr Building
Director of Research – Prof Roman Biek
PA to Director of Research – Ms Lorna Kennedy
Telephone: 0141 3305975
Head of Professional Services - Dr Jacqueline Coutts
Deputy Head of Professional Services – Mrs Jennifer Crawford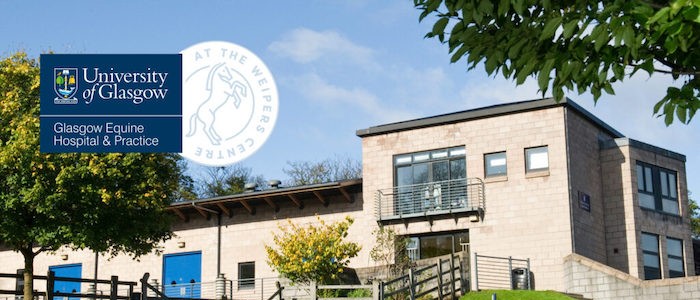 Glasgow Equine Hospital & Practice
University of Glasgow
464 Bearsden Road
Glasgow
G61 1QH
0141 330 5999 (24 hr emergency)
Email: vet-enquiries@glasgow.ac.uk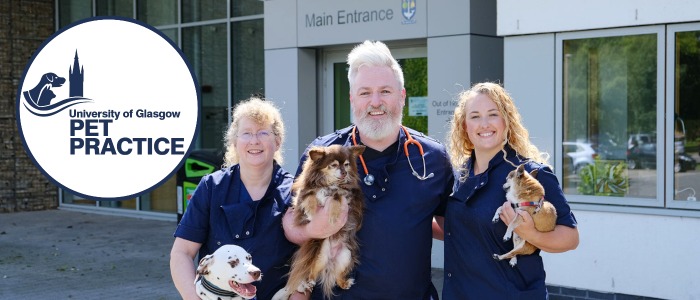 University of Glasgow Small Animal Hospital
Garscube Estate
464 Bearsden Road
Glasgow
G61 1QH
Contact Us (24-7)
Call us on 0141 330 5848 (standard rate)
Out of Hours Emergency Service 1800-0900 call 0141 330 7690
Fax: 0141 330 3663
Email: sah-reception@glasgow.ac.uk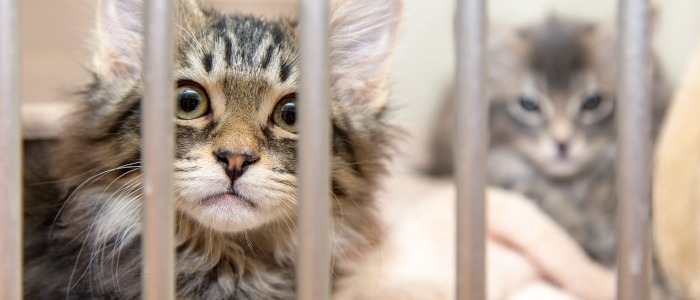 University of Glasgow Pet Practice
University of Glasgow Pet Practice
Small Animal Hospital
464 Bearsden Road
Glasgow
G61 1QH
0141 330 5848
Scottish Centre for Production Animal Health & Food Safety
Garscube Estate
464 Bearsden Road
Glasgow
G61 1QH
0141 330 5815 (9am-5pm)
Veterinary Diagnostic Services
University of Glasgow Pet Practice
Small Animal Hospital
464 Bearsden Road
Glasgow
G61 1QH
Veterinary Diagnostic Services Enquiries
Our colleagues in VDS can be contacted directly on:
0141 330 5700
Email: vet-sch-vds@glasgow.ac.uk
Directions
Gilmorehill Campus is located in the west end of Glasgow, 3 miles from the city centre. This is where you will find the Graham Kerr Building.
Garscube Campus is 4 miles away from our main campus.
Garscube campus map[pdf]

the Jarrett building is V17 on this map
the Henry Wellcome building is V21
the McCall building is V9
V14 - Scottish Centre for Production Animal Health and Food Safety
S - Small Animal Hospital
V3 - Weipers Centre for Equine Welfare
V2 - Weipers Stable block 1
V25 - Weipers Stable block 2