Sonopill At The Scottish Parliament
On the 16th of April, four Scottish-based healthcare research programmes, Multicorder, IMPACT, Proteus and Sonopill, came together to celebrate their achievements with MSPs, clinicians, industrialists and academics in the Scottish Parliament, thanks to our host Kezia Dugdale, MSP.
The appropriately named Fleming Room saw Proteus lead, Professor Kev Dhaliwal, speak about technology needs from the perspective of clinicians and Sonopill's PI, Professor Sandy Cochran, detailed how academics go about responding to this.
A lively discussion followed, then guests and MSPs mingled with representatives from the programmes.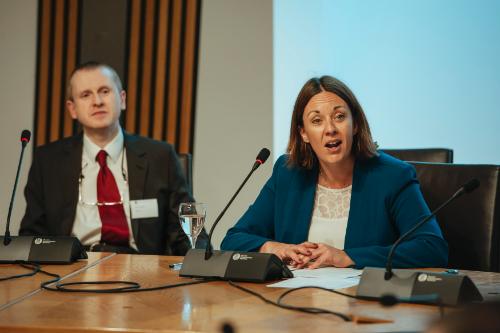 Our sponsor, Kezia Dugdale, opens the event.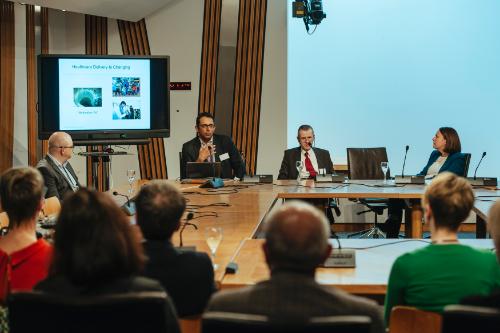 Prof. Kev Dhaliwal introduced a clinician's perspective.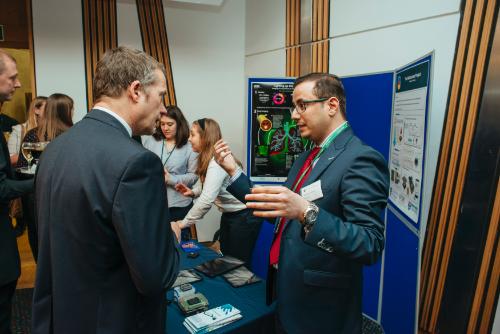 Dr Mohammed Al-Rawhani talks about Multicorder with Ivan McKee, MSP for Glasgow Provan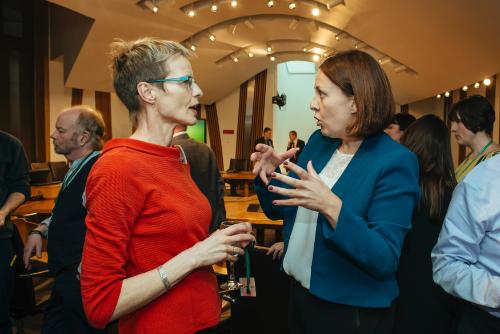 Kezia Dugdale in discussion with Prof. Inke Näthke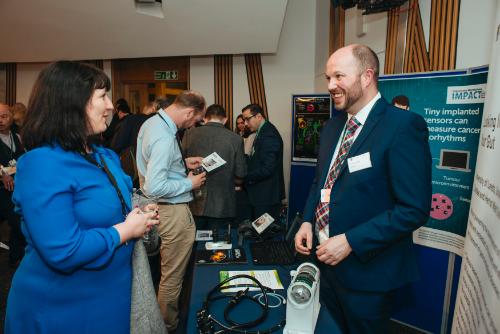 Dr Gerard Cummins introduces Sonopill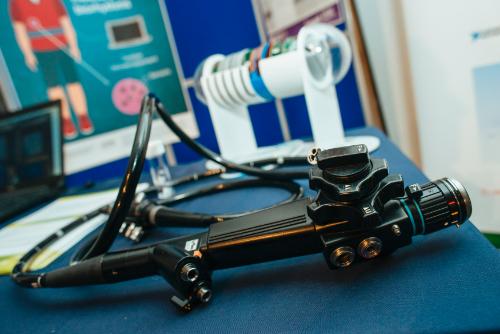 An endoscope and Sonozilla!
---
First published: 26 April 2018