AFM was established in 2004 and has established a niche position in the development and supply of ceramic prototype components and devices, with sales to companies such as COM DEV Europe Ltd, QinetiQ, Imperial College London and Temex Ceramics.

Crystapol Intrnational offers technical consultancy on crystal and wafer processing issues as well as various material processing services, specialist Epitaxy ready wafers and related products. With over 35 years in the industry, serving hi-...
‌
Diagnostic Sonar was founded in 1975 and introduced the first UK-manufactured real-time medical ultrasound scanner a year later. Over the following four decades the company has expanded into other areas of Industrial Non-Destructive Testing.
‌
Since establishing in 1937 as Dai-ichi Seitosho Co Ltd in Kure City, Hiroshima Prefecture as a small producer of abrasives DISCO has transformed itself into a leading manufacturer of precision machines and diamond products.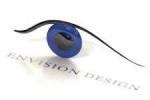 ‌
Envision Design is a pioneering product design enterprise specialising in Product Design Engineering using the latest CAD/CAM software tools and design techniques. With a high level of involvement the Envision team works on the design process.

Heriot Watt University has a history dating back to 1821. Heriot-Watt University's reputation for world class teaching and practical, leading edge research has made it one of the top UK Universities for business and industry.
‌
The Institute for Medical Science & Technology is an interdisciplinary institute for future Medical Technologies positioned at the interface of Physics, Engineering with Clinical and Life Sciences.

Leonardo is an international leader in electronic and information technologies for defence systems, aerospace, data, infrastructure, land security and protection and sustainable 'smart' solutions.
‌
Meggitt A/S (formerly Ferroperm Piezoceramics A/S) is one of the world's leading manufacturers of piezoceramic components. The company is based fully on customer specific production.
‌
Merlin Circuit Technology is a long established high technology PCB manufacturer with outstanding technical and service support from design to manufacture. Services include 2 to 32 Layer PCB's, HDI, Micro Via and Impedance control.
‌
Since 1976, NI has made it possible for engineers and scientists to solve the world's greatest engineering challenges with powerful, flexible technology solutions that accelerate productivity and drive rapid innovation.
‌
The National Physical Laboratory (NPL) was founded in 1900 "for standardising and verifying instruments, for testing materials, and for the determination of physical constants." It is one of the oldest standardising laboratories in the world.
‌
Precision Acoustics manufactures acoustic measurement products for medical and NDT industries. Based in the South of England in Dorchester, Precision Acoustics was established in its present form in 1997.

PZFlex has been at the cutting edge of product design and analysis for over 20 years. Heavily used by leading global companies and universities, PZFlex allows engineers to run accurate simulations in drastically reduced time-frames, driving the need for physical prototypes down and accelerating product design cycles.
‌
Scottish Health Innovations Ltd works in partnership with NHS Scotland to identify, protect and develop new ideas that come from healthcare professionals. As well as supporting NHS Scotland SHIL offers commercial opportunities to businesses.

‌
Sorin Group
The Sorin Group is a medical products group based in Italy with significant operations in France, USA and Japan, specialising in cardiac devices. Sorin began as a nuclear research company owned primarily by Fiat.

SunRay Scientific (SRS) is a supplier of advanced materials for printed electronics manufacturing and lead free packaging. The company's key focus is the advancement of green electronics with clean chemistry, which includes development of conductive inks, epoxies and anisotropic conductive adhesives that minimize waste, eliminate use of lead, and reduce carbon footprint in electronics manufacturing.
‌
Founded in 1912 in Haifa, the Israel Institute of Technology is the oldest university in Israel and the Middle East. The University offers degrees in science and engineering, and related fields such as architecture, medicine.

The University of Dundee was established in 1883 and continues to transform lives, working locally and globally through the creation, sharing and application of knowledge.
‌
The University of Glasgow was founded in 1451 and is the fourth oldest University in the English speaking world. Today it is a broad-based, research intensive institution with a global reach.

The University, established in 1904, is one of the largest higher education institutions in the UK. We are renowned globally for the quality of our teaching and research.
Since 1999 Zonare has been solely dedicated to expanding the potential of ultrasound and has over 6,000 systems installed in over 70 countries. As an established, high growth company, it is dedicated to improving patient care.