Dr Oliver Charbonneau
I am a historian of American foreign relations (broadly defined). My scholarship explores colonial empire as a constitutive force in the rise of U.S. global power during the late nineteenth and early twentieth centuries. I research and write about the construction and structures of American colonialism(s); the permeable boundaries between the domestic and the imperial; the multivalent relations between coloniser and colonised; the ways Americans learned from other empires; and the practice of colonial violence within U.S.-controlled territories.
Staff profile
Staff profile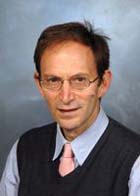 Professor Sam Cohn
From the late 1990s, I have published and taught on two broad themes: popular insurrection in Medieval and Early Modern Europe, and the history of plague and other diseases from antiquity to the present. In addition, I have collaborated with medical anthropologists on comparative projects on cholera, plague and Ebola, and with geneticists on the Black Death and syphilis and gonorrhoea in eighteenth-century Scotland.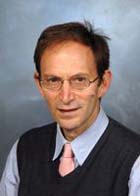 Dr Sarah Dunstan
My research is driven by the desire to understand how 19th and 20th century understandings of what it means to be human shaped ideas around human rights and citizenship rights. I look at this in three specific ways:
Through the lens of race and gender;
Through the framework of international relations and international law; and
Through the history of policy formation.
My first book, Race, Rights and Reform: Black Activism in the French Empire and the United States from World War I to the Cold War, maps collaborations between black activists in Africa, France and the United States over questions of human rights and citizenship from 1919 until 1962. During this period, black scholars and activists grappled with the connection between race and access to citizenship and rights in the respective republican democracies of the United States and France. Race, Rights and Reform brings the independent archives of black activists into conversation with the official records of American and French governments as well as international institutions such as the League of Nations, the United Nations, UNESCO and the Comintern. In so doing, it offers a new way of understanding twentieth century thinking about race and rights in the French empire and the United States, as well as in international institutions such as the United Nations.
My new project, which I am pursuing through a Leverhulme Early Career Fellowship, is titled: "Crises of Man: Crafting Human Rights and Citizenship in the Twentieth Century". The project explores how key philosophical and cultural understandings of what it meant to be human shaped thinking about citizenship and rights in the international legal sphere at mid-century. Through the frame of a series of 'crises' in world order such as the Great Depression and the Second World War, my research questions how ideas about humanity were deployed across the empires of France and Britain, and the world's emergent "super-power", the United States, to construct legal categories of citizenship and international human rights law.
The questions my historical research raises remain pressing in our contemporary moment. Through my work with the Scottish Council on Global Affairs, I work to place this expertise at the service of policy makers.
Dr Ophira Gamliel
My main areas of research are in South Asian languages, cultures, and religions, past and present. I am especially interested in the history of connections and exchanges between religions and regions, communities and generations, peoples and institutions. Specifically, my area of expertise is Kerala history and culture, and Malayalam language and literature.
Dr Shantel George
My current book project, "The Yoruba Are on a Rock": Liberated Africans and African Work in Grenada, focuses on the 2,700 recaptives that were sent to Grenada between 1836 and 1863. One of their key cultural legacies of was Orisha worship—a combination of dance, music, healing, divination, animal sacrifice, spirit possession, and feasts—which originated among the Yoruba people of western Africa. Over time, this practice became known as "African work" in Grenada. My book provides a new way of interpreting African work in Grenada, arguing that rather than being a survival of a homogenous group of liberated Yoruba, it has been recreated through exchanges within the island, the wider Eastern Caribbean, as well as across the Atlantic world.
I am also working on a global history of the kola nut. The aim of my project is to foreground the role of Africans in the production, distribution and consumption of the kola nut. To do so, it charts the history and influence of the nut in Africa, the circum-Caribbean, Europe, and North America between 1500 and 1900, and uses this investigation of the kola nut as a case study to highlight and explain the long-neglected role of Africans as distributors and consumers of global commodities.
Dr Erin Jessee
Research interests:
Genocide and related mass atrocities
Transitional justice
Rwandan history; African history
Symbolic violence
Gender history
Oral history ethics and methods
Current Projects:
'Approaching Perpetrators of Genocide'
'Rwandan Intimacies in Historical Perspective'
'Oral Histories of Genocide and Related Mass Atrocities'
Dr Andrew MacKillop
My research interests centre primarily on comparative approaches to the integration of Scotland and Ireland into the British union and empire over the course of the 'long eighteenth century' (c.1690 to c.1820). The main avenue for exploring this process involves charting how these societies accessed the East India Company and through this route began participating in England and later Britain's global expansion. This research ties into wider debates on the nature and timing of 'early modern globalization' or 'proto-globalization', and uses the example of disproportionate Scottish and Irish involvement in British Asia as a case study of how the materially poorer and undercapitalised regions of Western Europe accessed empire. Other interests centre on legal cultures, jurisdictional politics and the impact of returning imperial personnel, finances, commodities and knowledge from Asia upon societies such as Scotland and Ireland.
Dr Alex Marshall
Dr Alex Marshall is a senior lecturer in Russian history at Glasgow University. His publications include the monograph The Russian General Staff and Asia, 1800-1917 and The Caucasus under Soviet Rule. He is also a lead editor and contributor for several volumes for the centenary project series on Russia's Great War and Revolution, published by Slavica. He is currently working on a biography of the Soviet statesman Mikhail Suslov who, amongst his other responsibilities, had a major role in attempting to orchestrate and lead the global communist movement (in Moscow's interests) from the 1940s to the early 1980s.
He teaches The Global Cold War course in the Global History MSc.
Dr Julia McClure
Julia McClure is a global historian of the Spanish Empire, with a particular focus on poverty and charity. Her first monograph, The Franciscan Invention of the New World, explored the world-making project of a group of mendicant friars with a unique doctrine of poverty as they travelled to China in the thirteenth and fourteenth centuries and the Americas in the sixteenth century. Her current book project, The Poor Atlantic, looks at the roles of poverty and charity in the formation of the Spanish Empire. She is particularly interested in intellectual, legal and cultural history. She gained her PhD from the University of Sheffield and was a postdoctoral fellow at the Weatherhead Initiative at Harvard, a Max Weber Fellow at the European University in Florence, and an assistant professor in global history at the Warwick Centre for global history and culture before moving to the University of Glasgow. McClure runs the Poverty Research Network which works with academics and activists to explore the local visions of global poverty. She is interested in supervising research broadly connected to early modern empires and their global connections, the early modern Americas and Iberian world, and the global history of poverty and charity.
Dr Tim Peacock
Space Security and Spaceflight History
Nuclear History (including Nuclear Weapons Testing and Nuclear Diplomacy)
Games and (War)Gaming History
History of Technology (including sociopolitical and military effects of new technology)
Modern American and British - Political/Military History (including minority governments/coalitions)
Early Modern Intelligence History
Dr Jay Sarkar
I am an associate professor of economic and social history at the University of Glasgow. My research and teaching areas are global and transnational histories of decolonisation, capitalism, nuclear infrastructures, and South Asia.
Dr Jelmer Vos
I am a historian of Africa and the Atlantic world, with a special interest in the history of the Atlantic slave trade and histories of commodity production and consumption in Africa. I received my PhD from the University of London in 2005 and came to Glasgow in 2018, after spending many years teaching African history at Old Dominion University in the United States. Currently I work on the history of coffee cultivation in Angola, combining commodity chain analysis with insights from social, economic, labour and environmental history. Starting from my own work on Angolan coffee, I am also building a research network on African Coffee Histories, which aims to bring together different scholars and other experts with an interest in past and current coffee cultivation in Africa.
Dr Christine Whyte
Christine Whyte is a historian of West Africa, specialising in the history of children, families and slavery and its abolition. Her current research project examines the history of the family in Sierra Leone and Liberia, particularly the history of child fosterage. She is also working on the global history of the abolition of slavery, and its impact children and childhoods throughout the 19th century.
Teaching: Honours module — Traders, Settlers, Rebels: Africans in the Atlantic World.